House Cleaning Services in Elkton, Delaware
We're Your Local, Trusted Experts for Professional House Cleaning
Life can get extremely busy, and there are just not enough hours in the day to complete everything on your to-do list. With the mopping, vacuuming, sweeping, and dusting left to do, when do you find time for the important people in your life? At Merry Maids of New Castle & Cecil Counties, we provide professional house cleaning services that give your home the top-to-bottom clean it needs, so you can get back to the things you care about. Our highly trained professional house cleaning service experts use state-of-the-art tools and advanced techniques to deliver exceptional solutions.
Request an estimate for house cleaning services near you, or call (302) 223-9259 today.
Our comprehensive house cleaning services in Elkton help you:
Clean all the most used spaces in your home
Disinfect to remove harmful germs and bacteria at the source
Tackle stuck-on stains in the various rooms on your property
Improve your over health by cleaning hard and soft surfaces
Improve overall air quality
We want to help you focus on yourself and find the time to indulge in much-needed self-care. You shouldn't have to lift a finger to do anything except call us so that we can customize a house cleaning service that fits your budget and schedule.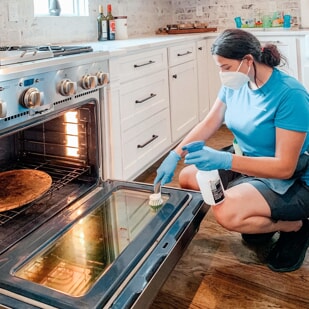 Do You Offer a Cleaning Guarantee on Maid Services?
At Merry Maids®, we offer you a worry-free guarantee when you trust us to clean your most sacred spaces. We like to say that we do more than just clean your home; we care for people. You have enough to worry about with children, spouses, jobs, and so much more. Our worry-free guarantee is designed to ensure you're completely satisfied with our maid services. If you're not, please let us know within 24-hours of your service, and we will gladly return to make it right at no additional charge.
We pride ourselves on restoring balance to your space, so delivering lasting results that you can see and feel is our priority.
To request an estimate on our house cleaning services in Elkton, call (302) 223-9259.
Base Hours: 2 - 5
Includes: Dusting, Mopping, Vacuuming, Windows
Merry Maids Recommends: Weekly or Bi-Weekly Cleaning