Our People at Merry Maids of North Atlanta Metro
Your home is one of your most precious assets, and it deserves only the best service from the most qualified cleaners in North Atlanta Metro, Georgia. Who fits that bill? Merry Maids. For years, our clients have come to us because of a combination of referrals, name recognition, and loyalty. They love the difference we make and how shiny and spotless every surface we clean becomes.
The advantage of having us do the house cleaning is that we know how to clean different surfaces, what products are most suitable for each, and how to clean difficult parts like mirrors and carpets. This helps us work faster than the average cleaner and protects your space and everything in it. The wrong product on the wrong surface can damage it beyond repair. You won't have to worry about that with us, because we've got the benefit of professional knowledge on our side. Every aspect of your house is more than safe with us.
Where We Can Go
Our house cleaning service area extends throughout North Atlanta Metro, Alpharetta, and beyond. Whether you live closer to the Chattahoochee River or the Verizon Wireless Amphitheatre, whether your house is big or small, wide or narrow, we're happy to come for a visit once a week, once every 2 weeks, or on whatever schedule you desire.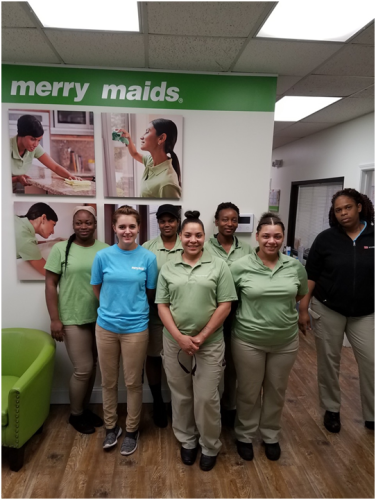 Cleaning for Cancer Patients
One of the greatest honors of our house cleaning company is our partnership with Cleaning for a Reason). This program provides free cleaning for women going through cancer treatments, because no one who's dealing with a debilitating disease should have to worry about a clean house. If you or someone you know qualifies for this program, ask about an application today.
Contact us for cleaning you can routinely depend on. Our services cover the communities of North Atlanta Metro, Alpharetta, Roswell, and Sandy Springs, Georgia, and the surrounding areas.