Small Business Cleaning in Irving, TX
Small Office Cleaning & Hard Surface Disinfecting Services
As a small business owner and leader, you have a lot on your to-do list. Merry Maids of North DFW Area offers cleaning services for small offices and other businesses, giving you back the time and mental energy to address more important matters. Merry Maids® provides cleaning services in North DFW for the following types of businesses:
Small offices
Office and common space areas for apartment and condo complexes
Wellness spaces (hair salons, gyms, yoga studios, etc.)
For over 40 years, the name has been trusted by homeowners for reliable, consistent, high-quality cleaning services. Merry Maids® teams bring that same level of service to your place of business. We can take care of trash removal, clean common spaces such as bathrooms and kitchenettes, and even add on enhanced hard surface disinfection services.
Let us be your partner in providing your employees and guests with a clean, safe, and healthy space. Call us at (817) 381-9326 or reach out online today!

Cleaning Services You Can See & Feel
With more emphasis on cleanliness and disinfection than ever before, our Merry Maids® cleaning experts provide you with peace of mind, knowing your office or business space has been cleaned by highly trained professionals.
Merry Maids® delivers:
Maid service customized to your specific needs
Optional disinfection services

*Disinfection cleaning is only effective on hard surfaces

Frequency that fits your business, with weekly and twice-weekly services
Flexible scheduling
Our Irving cleaning services are available for offices and business spaces up to 4,000 square feet, allowing us to give your space the care and attention it deserves.
Trusted Solutions to Save You Time
As a business owner or manager, you understand the importance of being an expert in your field, and your clients trust in your capability and knowledge. At Merry Maids®, every one of our team members is expertly trained in our time-tested and proven cleaning methods so you know you're getting exceptional results every time we visit. Trust us to handle the cleaning so you can focus on the business at hand.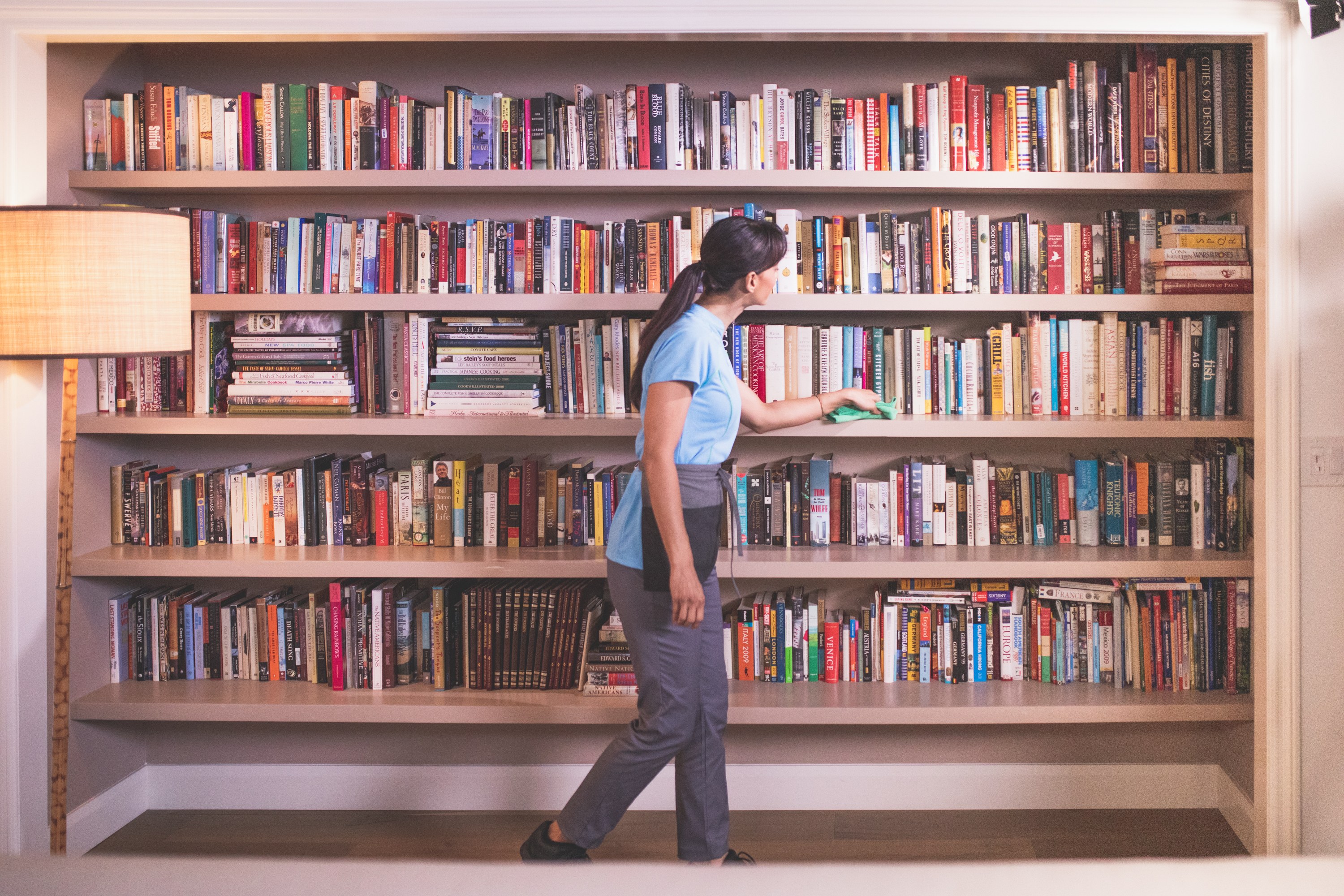 Frequently Asked Questions about Disinfection Services
How often should disinfection services be scheduled?
This largely depends on the type of work environment. If you have many people coming through your building on a daily basis, then you'll want to have disinfection service more often. In larger spaces with less public access, your disinfection services can be more spaced out.
What safety measures are taken during a disinfection service?
Our professional cleaners make sure to take the following safety measures during a service:
Proper use of Personal Protective Equipment, such as gloves and masks
Following appropriate decontamination procedures
Practicing good hygiene with thorough handwashing
Why do you only offer hard surface disinfection?
Disinfection is most effective for hard surfaces because that is primarily where germs thrive. Disinfectants can more easily target germs and be wiped away from hard surfaces. While soft surfaces are more complicated to sanitize, they also are far less likely to transmit germs than a hard surface.
What kind of surfaces can be disinfected?
Counters
Sinks
Toilets
Door Knobs
Desktops and Tables
Chairs
Disinfection should be focused on high-touch hard surfaces.
Request an estimate from our experts, or give us a call at (817) 381-9326 for efficient small office cleaning services!