Meet Your Local Cleaning Professionals in Orlando
Our People at Merry Maids of Orlando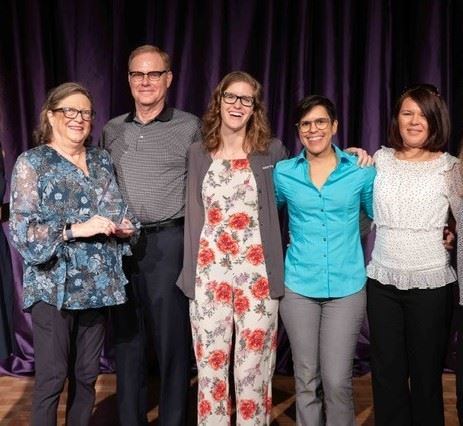 Are you looking for vaccinated house cleaning providers? Please contact our office to learn about our COVID-19 accommodations.
Bill and CJ Eastman, President of Merry Maids of Orlando, Seminole County, and St. Augustine, founded their business in 1989. CJ was placed on bed rest while pregnant with her youngest child, and while also caretaking for an elderly grandmother she needed help with the home cleaning. To her surprise, finding a reliable and trustworthy cleaning service was a challenge. This led Bill and CJ to purchase their Merry Maids business to help others in the area to solve this same need.
Award-Winning Team of Cleaning Professionals
Since 1989, they have helped make hundreds of thousands of homes Sparkle and Shine. In 2019 alone they provided 22,000 home cleanings in the Seminole, Orange, Osceola, and St. Johns counties. They have been awarded a top tier award called the "Dallen Peterson Award of Distinction" from Merry Maids, as well as Women's Choice Award, and Best of St. Augustine yearly since 2016.
Community Involvement in the Orlando Region
They are very involved in their community, serving in organizations such as Cleaning for a Reason (providing free cleanings for people battling cancer), Breast Cancer Organizations, Circles (builds communities to end poverty), and Children's Home Society of Central Florida to name a few.
Services for Every Need
Their professional team makes an effort to meet and exceed the cleaning needs of their clients through a variety of services, including housekeeping, detailed cleaning, move in/out cleaning, laundry, dishes, home organizing, window cleaning, and carpet cleaning. Helping their clients is what the Eastman family is known for, and teaming up with Merry Maids was a natural business choice.
Bill and CJ founded their business with specific goals in mind, to provide quality house cleaning for their clients, and to provide an excellent work place for their team members. Their greatest pride was when their daughter Sylvia joined the business in 2005 followed by Grace in 2011, both of which have stayed true to the company goals.
Get in touch by calling (321) 286-5421 or feel free to request an estimate online.