Tidy Home
Time: The Priceless Gift
In today's world, when our society thinks of what to give someone on a special occasion, the first thing that comes to mind is probably something that one can touch and feel. However, when we break it down and think about it, the most valuable gift one can ever give somebody is the gift of time.
Life goes by fast, and it quickly slips away. To put this into perspective, think about the following truth: the 2020 COVID-19 pandemic was roughly three years ago. How has time ticked away so quickly? The pandemic brought about renewed vigor and courage to our society and a better understanding of the gift of living, the gift of time spent with those in our life. Time is valuable, so protect it and give enough of it to those you love. Cherish it, and make sure to soak up every second!
The month of February comes from the Latin word februa, which means "to cleanse." February was named after the Roman Februalia, a month-long festival of purification and atonement that took place this time of year. This month is a great opportunity to show you genuinely care about someone while also restoring your space and getting a head start on spring cleaning. This is why at Merry Maids®, we want to provide you an experience with those you cherish; the gift of time well spent with your loved ones.
In today's era, where there is a multitude of distractions, having somebody's undivided attention is rare. Every day, we make roughly over 35,000 decisions. Additionally, we have more distractions in our lives than ever before. Our time is a non-renewable resource. The perfect gift to give somebody is dedicated uninterrupted time.
Memories stay with you, bring you joy, as well as closer together. When it comes to your last days on earth, you are going to want to look back and know you spent them well. Giving your time to others is a gift, and receiving quality time from others is a gift that we would all love to have.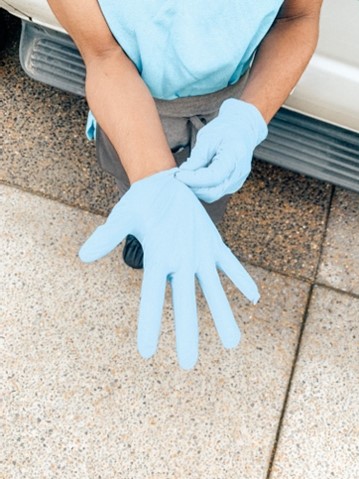 With more than 40 years of experience and an advanced, time-tested cleaning process, Merry Maids helps customers reclaim time with their loved ones. Merry Maids works with each customer to customize cleaning services based on both their home and needs. Time is more valuable than any gift or luxury. Take the time to give the gift of time to others and they will be forever grateful!
Our Merry Maids gift cards are redeemable at participating Merry Maids locations throughout the U.S. Find a location near your gift recipient.
Merry Maids works with each customer to customize cleaning services based on their home and needs. The value of the gift card will be applied to the level of Merry Maids service the recipient selects.
Purchase here: https://app.yiftee.com/gifts/egift_and_gift_cards/merry-maids