About Merry Maids of Durham
We Put The Extra In Your Ordinary®
Are you looking for vaccinated house cleaning providers? Please contact our office to learn about our COVID-19 accommodations.
Merry Maids has been a part of the Durham Landscape for over 20 years. This business was a corporate owned location until 2015. The business was purchased by North Carolina native, Fred Surgeon. Mr. Surgeon bought his first Merry Maids franchise in 2012 in Aberdeen, NC. He was then able to purchase the existing franchise in Fayetteville, NC. Mr. Surgeon then started 5 Merry Maids franchises in various locations in North Carolina, South Carolina and Florida.
Our manager is Saddie Lowry. Saddie has been employed by Merry Maids of Durham for 15 years. Saddie is knowledgeable about our business and is excellent at taking care of customers and employees.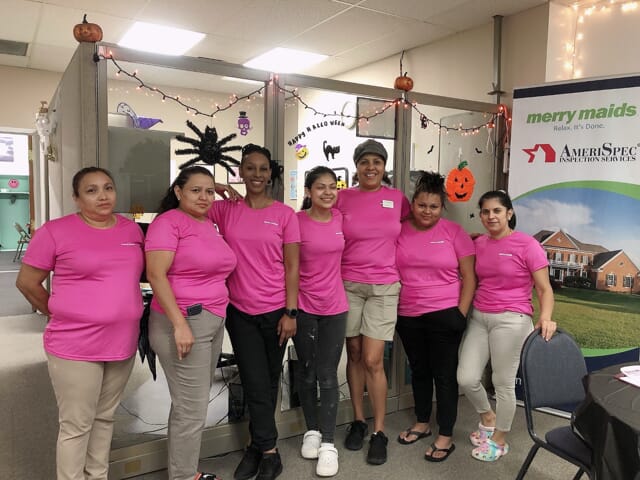 We currently have a team of 7 front line staff. The longest tenured employee has been with us for 16 years, one has been here 5 years, 3 have been here 2 years and one has been with us less than a year. Our staff enjoys working together and each staff member cares about their customers.
Merry Maids of Durham is fortunate to have a professional staff that is trained to clean using a proven cleaning system. We also use great equipment and cleaning tools. We do guarantee our work and always want to earn the respect of our customers.
Merry Maids of Durham participates in Cleaning for a Reason for home owners with cancer. We are glad to be a part of this network to donate time and give our customer peace of mind.