Move in and Move Out Cleaning in Freeport, NY
Moving Cleaning Services from Experienced Professionals
If you are planning on relocating, you probably have a list of to-dos that reaches to the floor. Thankfully, cleaning your home doesn't have to be part of that list because Merry Maids of Freeport provides move in and move out cleaning in Freeport, New York. Our team of moving cleaning service professionals will ensure that whether you are leaving a mess behind or heading into a new space, the residence in question will be sparkling clean.
Learn more about how we can make move out cleaning services easy in Freeport by calling (516) 406-8602 or contacting us online.
When to Bring in Professionals to Perform Moving Cleaning Services in Freeport
The best time to bring in a moving cleaning service to clean your home would be after all large furniture has been removed. This ensures that carpets and flooring can be groomed and cleaned as carefully as possible. Our moving cleaning service also prevents more dirt and dust from getting spread throughout the home as items are hauled out. Clear floors are the best time to bring in cleaning professionals for move in or move out cleaning.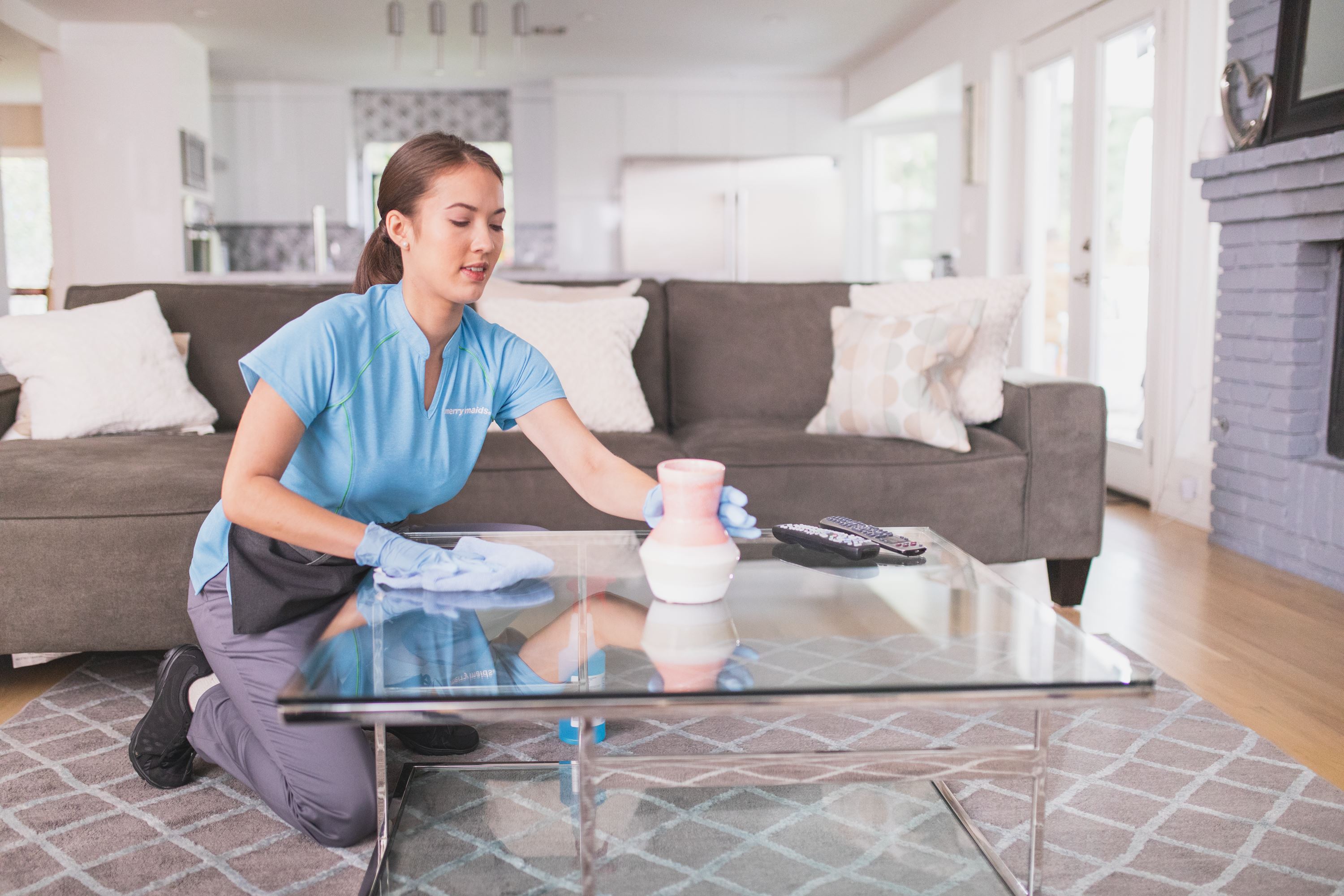 Moving Cleaning Service for Every Room
Our move out cleaning professionals in Freeport will cover every facet of freshening and cleaning your home during your move. If you are moving in, we will make sure that all dust, pollen, allergens, or pathogens are reduced or eliminated. Our Freeport move out cleaners will move systematically through each room focusing on cleaning high use areas and commonly touched surfaces. Moving cleaning services make the hassle of transitioning into a new home less stressful, and who couldn't use a little less stress during a move?
Vacuuming into every corner and open closet
Wiping down mirrors and bathroom glass
Grooming carpets and rugs
Sanitizing kitchen and bathroom spaces
Wiping down shelves and countertops
Cleaning cabinets inside and out
With Merry Maids of Freeport, moving cleaning services are quick, thorough and efficient.
Apartment Move Out Cleaning Service
If you are moving soon and need a quick solution to prepare your apartment for inspection, our team can help. We provide apartment moving cleaning services for tenants, landlords, and property managers. Getting back a deposit can take a lot of work, but a professional cleaning crew can ensure that your floors, walls, fixtures, cabinets, and various surfaces look spick and span.
For move in and move out cleaning services call (516) 406-8602 or request an estimate online!
Base Hours: 2 - 5
Includes: Dusting, Mopping, Vacuuming, Windows
Merry Maids Recommends: Weekly or Bi-Weekly Cleaning