Team Member of the Year Award
Our Outstanding People Make Us Who We Are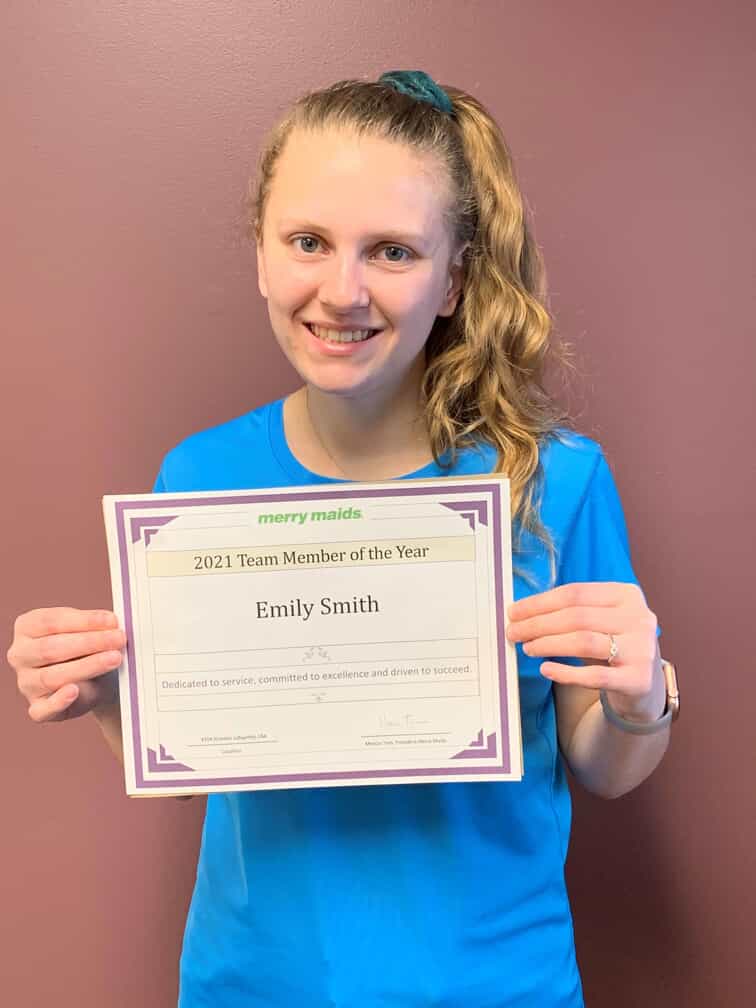 Merry Maids of Greater Lafayette would like to recognize Emily Smith as our office's Teammate of the Year for 2021. Emily has been with us since August of 2020. Since that time, Emily has proven to be an expert in delivering outstanding service to all her clients.
In addition to being an integral part of the Merry Maids team here in the Lafayette area, Emily also enjoys bowling and hiking. She and her fiancé purchased a new house this year and have been working to renovate it while planning their wedding day in October of 2022. They look forward to starting a family at their new home.
Emily says that she likes working at Merry Maids for the fun and fast-paced environment. We love working with Emily because we can count on her for anything we need. From training new staff to taking extra care of each and every client, Emily always puts in her best effort. We are so thankful that Emily chose to spend her workdays with us and we look forward to her beautiful smile each day.