Team Member of the Year Award
Our Outstanding People Make Us Who We Are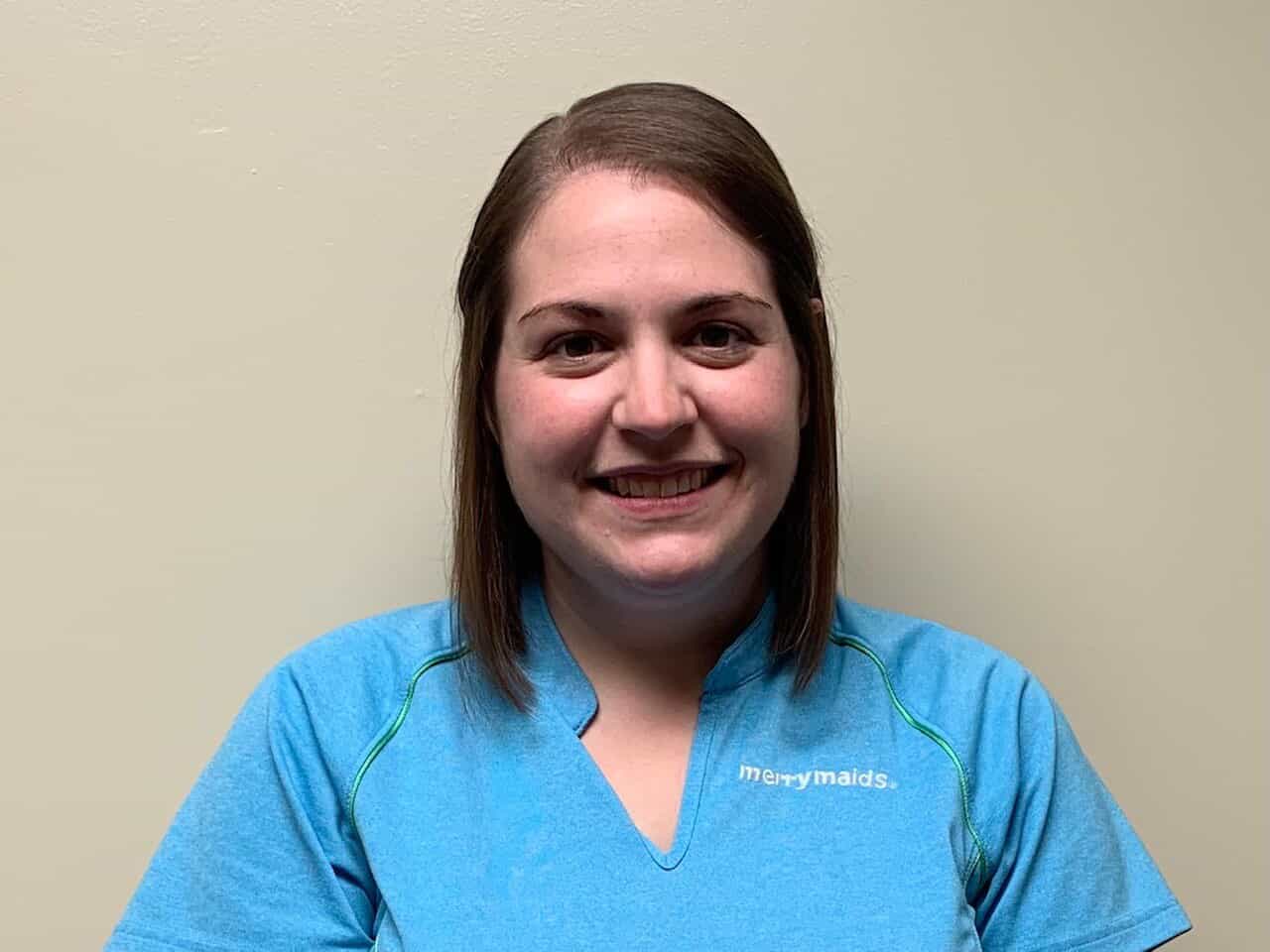 Merry Maids of Greater Lafayette would like to recognize our own Sarah Kappes as one of the three national Teammates of the Year for 2020 from Merry Maids. Sarah has been with our office since April 2015. Sarah's relentless focus on quality and consistent cleaning have earned her accolades, both at our office and at the national level. Congratulations, Sarah, and thank you for all the years of devotion you have shown to our clients in the Greater Lafayette area.
Sarah Kappes
Sarah started with us in April of 2015. She worked with us for a year, including through her pregnancy, until her son was born in December of 2015. She returned to us in September of 2016 and has been with us ever since.
Sarah is dependable and rarely misses work. She is the person whom we rely on to make it right with clients who have been unhappy with a previous cleaning team. Regardless of the time it takes to do a job well, she always takes the time and never complains if that makes her late getting back to the office. Because of her focus on quality and her consistency, she has not had a complaint in over four years. In 2020, her NPS score was 100% and her Dispatch combined score was a perfect 5.0.
Sarah is a consistently positive voice on the team. While she is very quiet and reserved, though, she also has the quiet strength to communicate with others when they need to improve their work. Because of these qualities, Sarah has been our training captain for over three years. Her calm and steady approach to every job keeps the new teammates grounded and less stressed about Cleaning 101. Her interactions with others are always kept professional, with comments about how something could be done differently or with a different product. She keeps personality conflicts at bay by not involving herself in gossip or negative conversations about other teammates or clients.
Sarah gets to know each one of her regular clients, their children, their pets, and all their particulars about how they like to have their home cleaned. She always makes sure to note special requests that the client has made or special products that need to be used to make the client happy. We had been having a hard time finding the trick to cleaning one of our client's marble floors (which included a large portion of their main floor). The office ordered several different microfiber heads to use, none of which satisfied Sarah. She finally came back to the office one day, satisfied with the floor, and with the pictures to prove the results. She decided that the only way to clean the floor without streaks was to do the entire floor on hands and knees, which she has done each time since. Recently, she had another client with floor problems. She again started her process with exploring alternative microfiber mop heads and different floor products including Merry Maids products and vinegar solution. She works through problems systematically, always checking back in with the client to get their opinion on whether improvements have been made. This kind of personal involvement creates clients who are supremely loyal to both Sarah and Merry Maids.
In the end, Sarah's attendance is impressive. Her Listen360 and Dispatch scores are impressive. The number of trainees who have gone on to become captains after training with Sarah is impressive. However, I believe that no number can really describe Sarah's value to our company. It's the complete package of Sarah that makes her so amazing, that she has each and every one of the sparkle qualities. It's the big things and the little things. It's simply everything!