Bel Air Cleaning Services
Professional Cleaners Near You
Ready to start coming home to more? Merry Maids® will ensure your space is always one you look forward to at the end of a long day.
Let our Bel Air cleaning services handle your housekeeping chores! We are proud to be backed by a name with 40 years of experience. Let our cleaning professionals help you live more and clean less.
Our Bel Air cleaning service can offer many benefits to both homeowners and businesses. The benefit of professional home cleaning is that it frees up time for busy people who may not have the time or inclination to clean their homes or offices themselves. We offer regularly scheduled help with our Bel Air maid service.
Need top quality cleaning services in Bel Air and throughout Harford County? Call us at (410) 394-9573 or contact us online for help!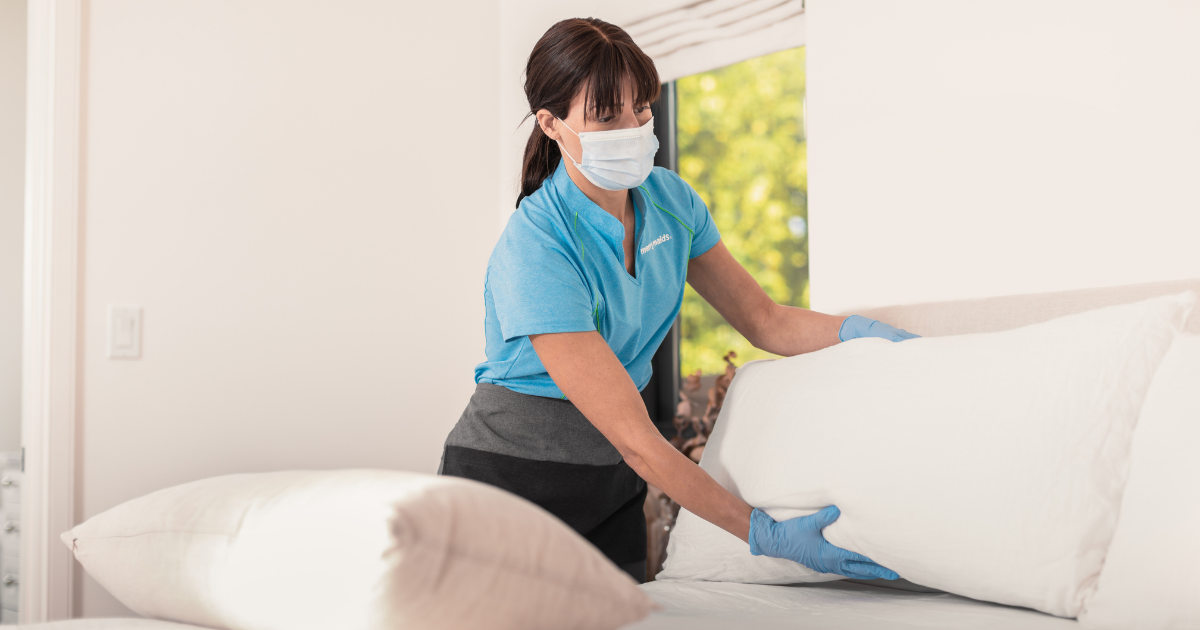 Our cleaning service can also help to improve air quality by removing dust, dirt, and other airborne particles from surfaces and floors. In addition, we can help to extend the life of your furniture and carpeting by protecting them from dirt and wear.
House Cleaning Services in Bel Air
Regular house cleaning services in Bel Air include a variety of tasks that are essential to keeping your home clean and organized. In each room, you can expect the cleaners to dust surfaces, wipe down walls and cabinets, vacuum carpets or mop floors as needed. They will also empty trash cans in each room and tidy up any clutter. Additionally, they may be able to provide additional services such as window washing or laundry upon request for an extra fee.
With regular house cleaning services from a professional company in Bel Air, like Merry Maids of Hartford, you can rest assured knowing that every inch of your home is taken care of with precision and detail!
CALL OUR BEL AIR CLEANING COMPANY TODAY AT (410) 394-9573 OR SCHEDULE CLEANING SERVICES NEAR YOU
About Bel Air, MD
The seat of Harford County in Maryland, Bel Air was founded in 1780 and incorporated in 1874. The name has gone through several iterations, including Scott's Old Fields, Belle Aire, Bell Aire, and then, finally, Bel Air.
With a 2020 population of 10,661, Bel Air features one of Maryland's 24 designated Arts and Entertainment districts, which boasts concerts, art galleries, dance performances, theater, festivals, and holiday cultural events.
Our town is home to several buildings listed on the National Register of Historic Places, including the Bel Air Armory, all maintained by the Historic Preservation Commission.
Our Full List of Services