Move-In & Move-Out Cleaning Services in Knoxville
Professional Cleaning Services to Rejuvenate Your Residence
When it comes to professional move-in & move-out cleaning services, Merry Maids of Knoxville is your local solution. We understand the importance of leaving your home clean when you move out. That is why we take tremendous pride in our work – remaining attentive to every detail.
We also understand that moving is a stressful time. Filled with multiple responsibilities and time constraints, the last thing you have time for is deep cleaning. That's where our house cleaning services for moving comes in!
Looking for move-in & move-out cleaning services in Knoxville? Call our expert team at (865) 896-9071 or request an estimate!
Our Cleaning Services
Let our cleaning specialists take care of this significant burden and rejuvenate your house for you. Utilizing industry-leading cleaning products and supplies, our team will have your place looking spick and span again in no time.
All our cleaners are fully licensed, vetted, and insured. Following strict protocol and safety precautions, we make the extra effort to deliver clean results without damaging your belongings.
Our move-in and move-out cleaning services include:
Vacuuming
Dusting
Oven and range hood cleaning
Window washing
Refrigerator cleaning
And much more!
Reach out to our team for professional move-in & move-out cleaning services. You can request an estimate online or call us at (865) 896-9071!
Base Hours: 2 - 5
Includes: Dusting, Mopping, Vacuuming, Windows
Merry Maids Recommends: Weekly or Bi-Weekly Cleaning
The Benefits of Professional Deep Cleaning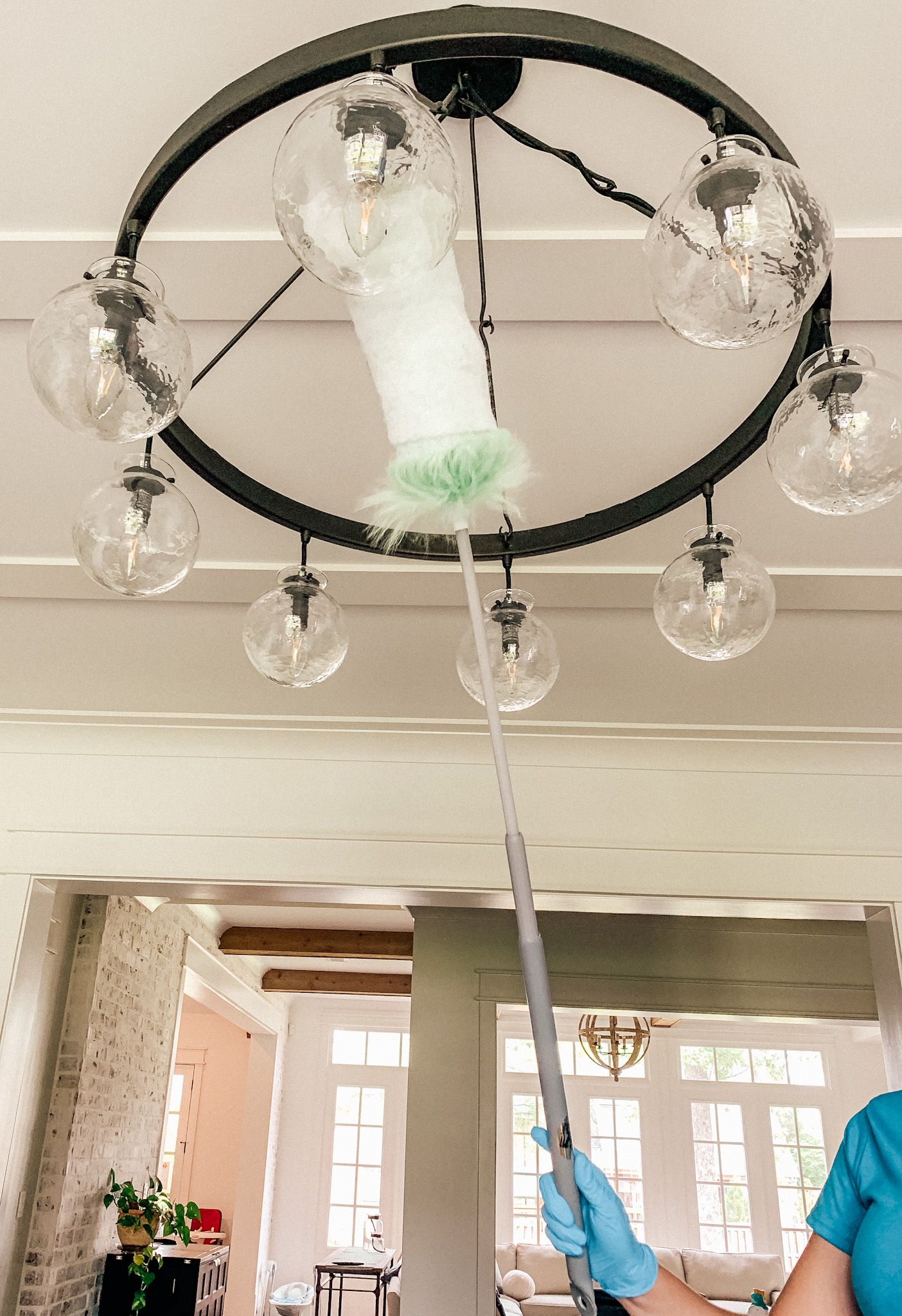 Deep cleaning can boost your home's value – conveying the reassuring message that you've took great care of the place, inside and out. By showing prospective buyers the best representation of your home, you will improve their impression of your property.
After observing spotless floors, cabinets, counters, and walls, they will look forward to moving in and immediately furnishing the place without the hassle of cleaning it themselves.
Our professional deep-cleaning services will take care of all the dirty work for you. If your home needs to be cleaned from top to bottom, we have the versatility, tools, and techniques to satisfy your needs.
With elbow grease and state-of-the-art equipment, our dependable cleaning specialists can:
Eliminate musty smells
Scrub and remove soap scum, shoe marks, and mold
Disinfect sinks and counters

*Disinfection cleaning is only effective on hard surfaces

Wash refrigerator/freezer drawers and shelves
Clean windows and mirrors
Mop, vacuum, and dust surfaces
And so much more!
Request an estimate online or call us today at (865) 896-9071 to get started with your professional move-in or move-out cleaning service!
Frequently Asked Questions
Why should I consider professional move-in/move-out cleaning?
For move-in cleaning, professional cleaning ensures that your new home is spotless and free of previous occupants' dirt and germs. For move-out cleaning, it helps you leave the property in top condition, increasing the likelihood of receiving your security deposit back.
Can I schedule move-in/move-out cleaning on short notice?
Merry Maids strives to accommodate your needs. While it's best to schedule in advance, we understand that move-in/move-out situations can be unpredictable. Contact us to discuss your specific timeline.
Do I need to provide cleaning supplies and equipment?
No, Merry Maids brings their cleaning supplies and equipment, ensuring professional results. However, if you have specific cleaning products or equipment preferences, please inform us in advance!
Consult with Merry Maids of Knoxville's office for details regarding move-in/move-out cleaning in the Knoxville area.