Maid Services in Knoxville, TN
Base Hours: 2 - 5
Includes: Dusting, Mopping, Vacuuming, Windows
Merry Maids Recommends: Weekly or Bi-Weekly Cleaning
Trusted House Cleaners Near You
If you're reluctant to hire a maid service in Knoxville or surrounding areas because you're worried your property won't be cleaned with your specifications, you can put those fears to rest when you call on Merry Maids of Knoxville.
Our house cleaning service team members will do exactly what you want every time they visit your home in. You can benefit from our recurring house cleaning services, or we can provide help on an as-needed basis; either way, your satisfaction is guaranteed.
Call (865) 896-9071 or contact us online to request your free estimate on professional maid services in Knoxville today!
Professional Maid Service Near You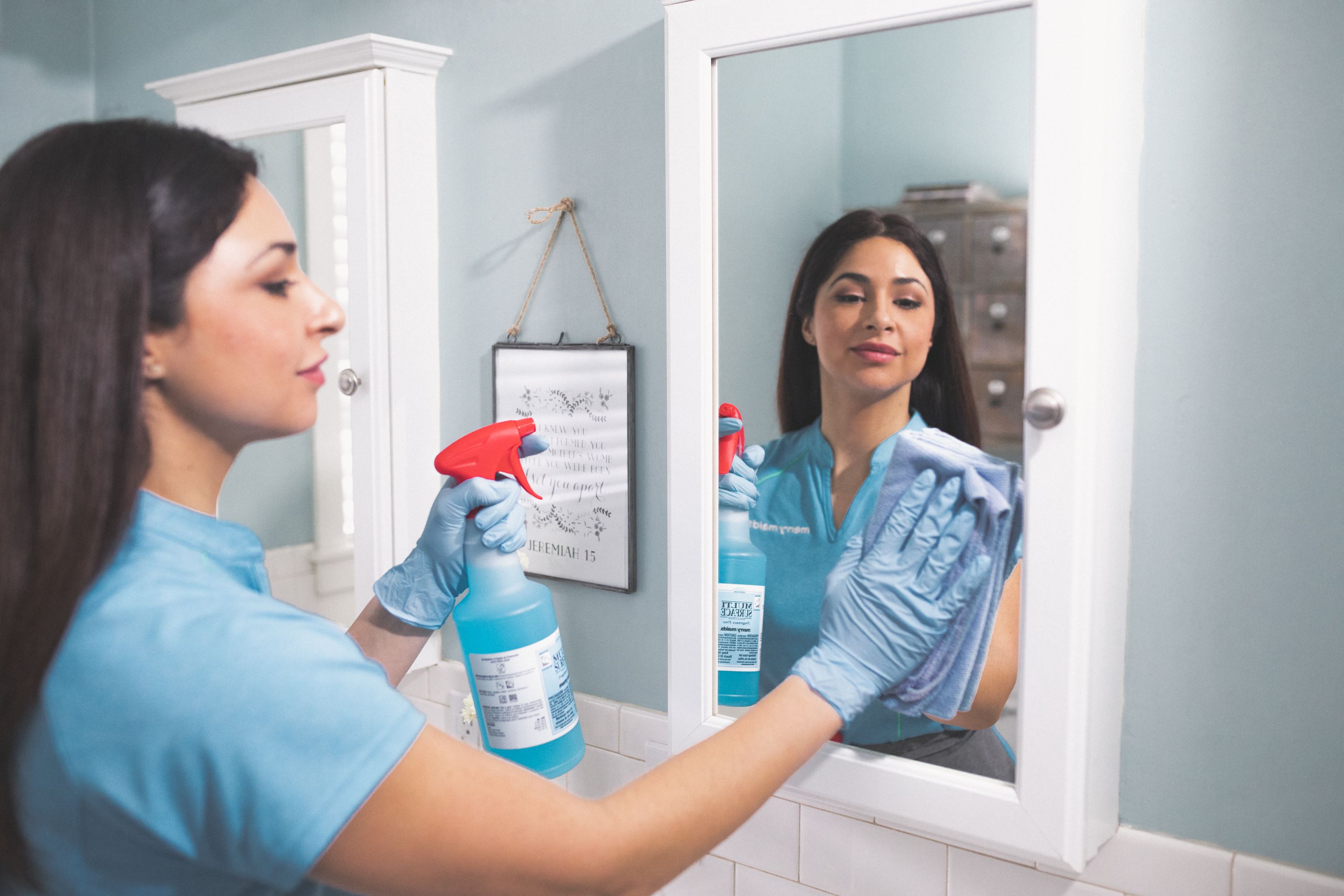 We won the Women's Choice Award from 2013 to 2015, and we'd like to show you why. You can trust our maid service to be respectful of your home and possessions at all times.
We're thorough and consistent because we've been highly trained. We're equally at home in small spaces like apartments as we are in vast estates. Allow us to clean your refrigerator, dust your picture frames, and sanitize your countertops and backsplashes.
During your in-home analysis, you can tell us what rooms you'd like us to clean and those you'd like us to skip. Our team can come to your residence during convenient weekday hours to perform detailed maid services.
The Advantages of Maid Services
Maid services provide homeowners peace of mind that their homes are being cleaned to the highest of standards. Residential cleaning companies employ well-trained maids who know what is needed to provide a thorough and detailed service.
They save time by taking care of all your house cleaning tasks so you can focus on more important aspects of life. Not only do maid services leave your home spotless, but they also have the knowledge to clean in places you may never have thought of by, for example:
Wiping down baseboards and window sills
Dusting high chandeliers
Vacuuming under furniture
By allowing maid services professional into your home, not only are you saving time and energy, but you are receiving first-class cleaning results every single time.
Why Work with Our Knoxville House Cleaners?
We're not just a local cleaning company - we're backed by a brand with over 40 years of experience in cleaning homes, offices, apartments and more!
We don't just show up and do a run-of-the-mill cleaning - we consult with you to learn the do's and don'ts of being in your home and your preferences. We use top-of-line products to ensure the best possible results!
Receive your free estimate for reliable maid services in Knoxville online, or by calling (865) 896-9071 today!