Cleaning Services in Maryville, TN
Reliable House Cleaners Near You
If you're looking for a house cleaning service with an excellent reputation, no other brand outshines Merry Maids of Knoxville.
We provide customized house cleaning services for discerning homeowners. Across the nation, our cleaning professionals provide 6 million hours of cleaning services year-round.
Searching for trusted Maryville cleaning services? Check out our reviews to see why our clients love us. Call us at (865) 896-9071 to request your free quote.
Bonded and Insured Maid Service Near You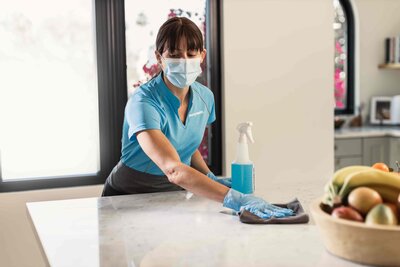 Our screened, bonded, and insured professionals are extensively trained in time-tested techniques that leave a home sparkling from floor to ceiling.
So stop spending your time mopping, dusting, and polishing – leave the work to our Maryville maid service so you can focus more on what matters most to you – and enjoy the gift of time.
The House Cleaning Services We Offer
From routine house cleaning to one-time deep cleaning, we've got all of your house cleaning needs covered.
We offer the following professional house cleaning services and solutions:
Specialty cleaning
Detailed cleaning
Housekeeping
Holiday cleaning
Green cleaning
And more
We're Your Local House Cleaning Solution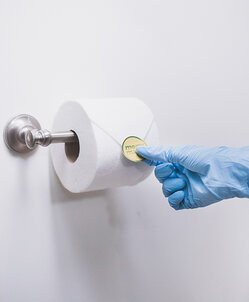 We know you wouldn't argue with us that life can get pretty busy.
After all, you're likely juggling many tasks, from holding down a job to raising a family and trying to make time for a bustling social life.
When you have all these tasks to do and more, tidying up and cleaning your home may make it seem like there just aren't enough hours in the day.
But there is a solution: Hire house cleaning services in Maryville, TN from Merry Maids of Knoxville.
With our unrivaled attention to detail, you can expect a expect a home that is scrubbed, mopped, vacuumed, and dusted in every nook and cranny.
Trust us for superior cleaning services in Maryville, TN. Get your free estimate by calling us at (865) 896-9071 or by reaching out online.
Coming Home Shouldn't Be a Chore
At Merry Maids of Knoxville, we want you to enjoy your home as your retreat and sanctuary without you having to worry about spending time rolling up your sleeves and cleaning up all day long.
Leave the work to our professional and extensively trained cleaners and relax with a worry-free guarantee.
Why Choose Merry Maids of Knoxville?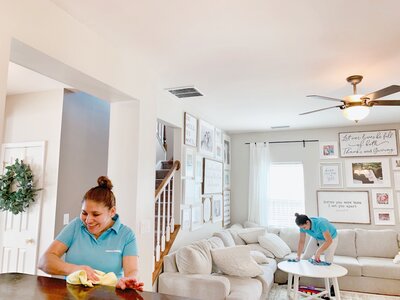 Customers choose Merry Maids of Knoxville because our maid service is backed by a nationwide brand with 40+ years in the industry.
We also offer complimentary estimates for our house cleaning services.
We'll give you one less thing to worry about™ as we adhere to your special requests for a clutter- and germ-free residence you can be proud to call your home rather than just a house.
Ready to rediscover the joys of life while embracing a healthy, happy home? We look forward to getting to know you and customizing our services based on your cleaning needs.
To get started and request a free quote, please contact us at (865) 896-9071. Relax and enjoy home life while leaving the chores to us.