About Merry Maids of Long Beach
We Put The Extra In Your Ordinary®
Welcome to Merry Maids of Long Beach, CA, a house cleaning service designed around the concept that people should spend less time cleaning and more time doing the things they love. Restoring balance to your life is what drives our business, and we thrive on creating a clean, healthy, and safe living space for our customers.
When you can sit back, relax, and enjoy the comforts of your home, we know we've done our jobs right. That's what putting the extra in your ordinary is all about!
Meet Your Local Cleaning Team
Our team members at Merry Maids of Long Beach are our greatest asset and the reason we continue to be the preferred cleaning service among residents throughout the community. Every one of our team members goes through an extensive background check and week-long training program prior to joining the team, because we are committed to selecting individuals whose beliefs and work ethic match that of the Merry Maids® brand.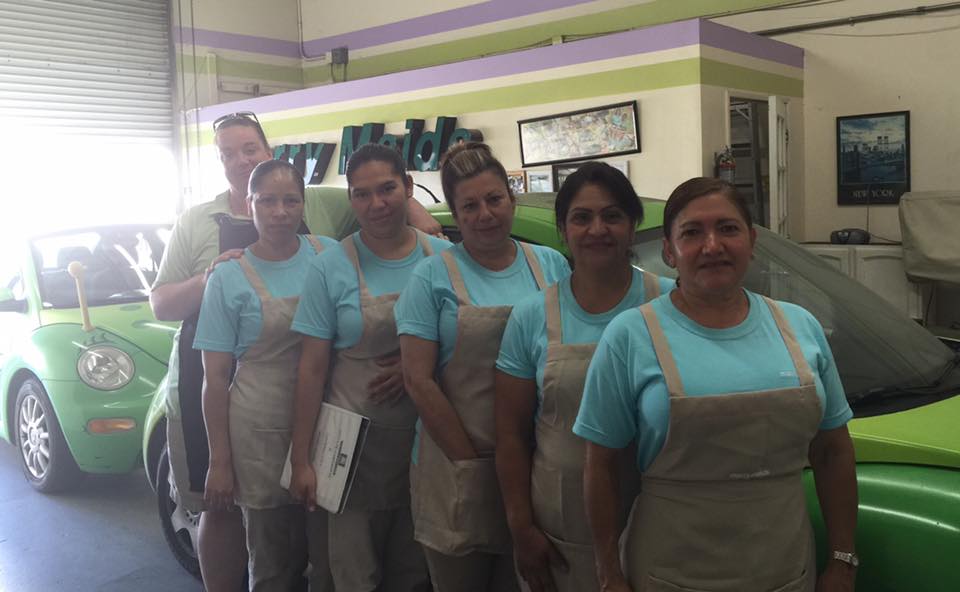 A little bit about our start:
Lucy Liwanag opened her Merry Maids office in 1991 and has spent nearly 30 years in the house cleaning industry. Her office serves the Long Beach, Lakewood, and Cypress areas as well as the surrounding vicinity. As a family owned and run business, our goal is to provide our clients with a customizable service that is 100 percent guaranteed. We want them to come home to a clean, safe, and relaxing environment. We know that our most valuable assets are our team members. Many of them have been with us for over 10 and 15 years, including one team captain who retired after serving for 20 years. We've been honored with having two team members make it as top finalists for Team Member of the Year. Their diverse cultures and backgrounds also result in very festive and tasty holiday potlucks at the office. They enjoy their flexible work schedule so they can also take care of their own families and needs.
Lucy understood customer satisfaction even before she discovered Merry Maids. She has a degree in the field of Science in Commerce, has worked as an accountant, and has had other businesses in restaurant, video, and property management.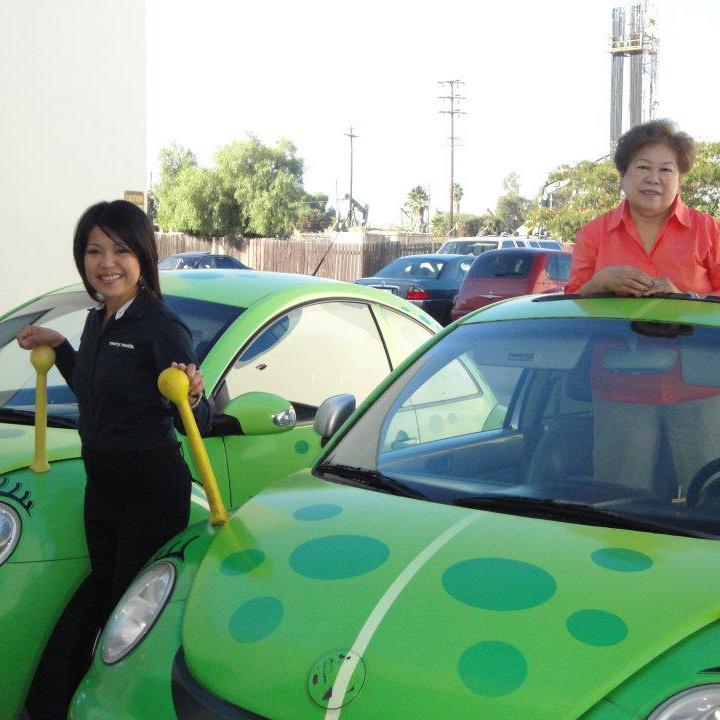 Her daughter Veronica joined in 2000 and now serves as a co-owner and runs operations. She believes that as a service provider, it is also essential to give back to the community. Over the years, we have participated in the Miller Children's Hospital Toy Drive. We would fill up our VW bugs with school supplies and toys and hand them out to eager kids coming from cancer, pulmonary, and other intensive care units. Another establishment that our Merry Maids office has gotten involved with is the Fisher House. This one is extra special because Veronica's husband Todd is a retired Major from the Marine Corps. The Fisher House is a home away from home for active military and veterans who along with their families can stay while a loved one recovers in a nearby hospital. Before the grand opening of the Long Beach Fisher House, several team members cleaned and prepped the 16 bedroom 13,500 sq ft home. We have returned since along with the Lions Club to donate kitchen and food supplies and to cook for the families.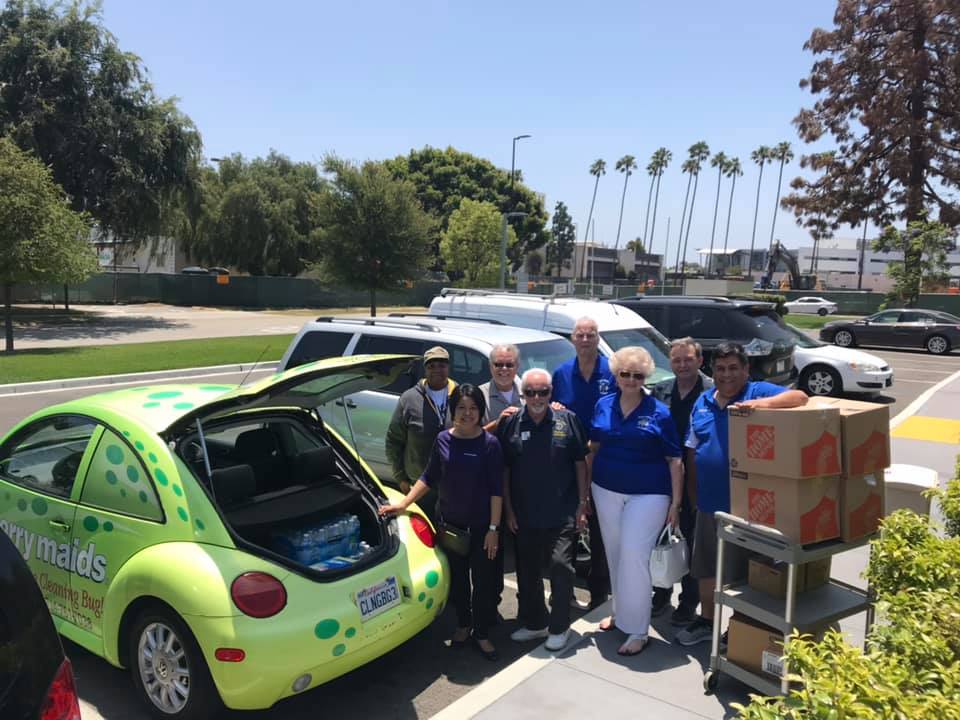 No job is too big or small. Our Merry Maids office was featured on A&E's "Hoarders" where we helped a struggling family un-bury their home. What makes Merry Maids unique is the personal touch that goes into each cleaning. This begins with answering every phone call live or responding immediately to emails and texts. We will listen and document our customer's specific requests, instructions, and personal preferences. For this reason, we believe strongly in sending the same team to their regular homes. It establishes consistency, familiarity, and most importantly trust. The foundation of Merry Maids Long Beach centers on the family inside out- from the hardworking teams and extended to all of our most valued customers.
As one of the growing 485+ Merry Maids® locations across the country, we are honored to be your local experts in creating clean and healthy homes.
Cleaning Services Designed to Fit Your Lifestyle & Budget
We know you're busy, and we understand that finding time to accommodate cleaning professionals in your home shouldn't be another thing you have to worry about. That's why we offer affordable and convenient cleaning services that work around your schedule. Whether you're looking for weekly, bi-weekly, or monthly cleanings, we are happy to coordinate with you on the best time and day to complete the job – because your cleaning services should fit your time and budget. We wouldn't have it any other way.
Our specialty cleaning services include:
Window washing
Appliance cleaning
Wall washing
Carpet Shampoo
Organization
Enhanced disinfection services

*Disinfection cleaning is most effective on hard surfaces
Experience the Merry Maids® Difference
Our Worry-Free Guarantee means we are committed to making sure you are 100% satisfied with your cleaning service. If for some reason you're not, you can call us within 24 hours of your last service and we'll gladly return to make it right at no additional charge! Other perks of working with our local team include:
Licensed, bonded, and insured professionals
Specialized cleaning products for your health and safety
We're ready to build your customized cleaning plan! Call us at (562) 444-5373or contact us online for your free estimate.