Manchester House Cleaning
Home Cleaning Services Near You
Base Hours: 2 - 5
Includes: Dusting, Mopping, Vacuuming, Windows
Merry Maids Recommends: Weekly or Bi-Weekly Cleaning
Because you have better things to do than mop floors and vacuum carpets, call on the friendly professionals at Merry Maids of Manchester to handle your house cleaning in Manchester, NH. We adhere to the highest housekeeping standards, and our employees are all screened and trained, so you'll never have to worry.
What Does Merry Maids Do?
At Merry Maids, we understand that keeping your home clean and tidy can be a daunting task. That's why we offer a range of cleaning services tailored to meet your specific needs. From our deep-cleaning packages to our regular maid services, we have everything you need to keep your home looking pristine.
Our team of highly trained professionals use industry-leading techniques and equipment to ensure that every corner of your home is spotless. Whether you need a one-time cleaning or ongoing support, Merry Maids is here to help. Contact us today to learn more about our services, and get started on your journey towards a cleaner, happier home.
Contact us online or call (603) 651-0089 to request an estimate for house cleaning services near Manchester!
Professional House Cleaning Company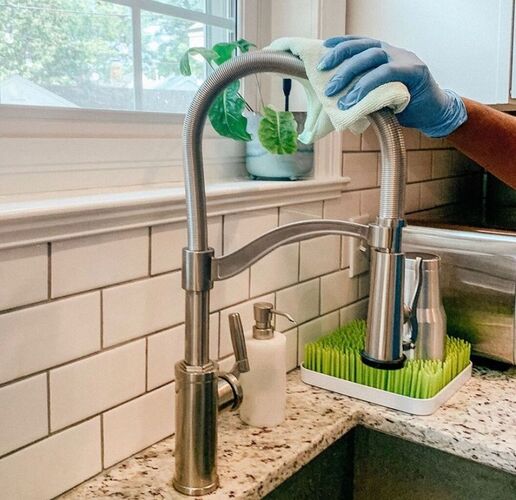 When you deal with us, you'll be working with a reliable house cleaning company that will provide all the needed supplies, which can make your life easier. We can come to your home on a weekly or a biweekly basis in accordance with your needs and desires. We'll scrub your floors and wash your windows while you spend time doing what you love. You'll appreciate working with our team because we'll deliver a completely clean home. Just the way you want it.
If you'd like to leave your house cleaning to dependable maid service professionals, Merry Maids of Manchester is only a phone call away. For your free in-home estimate in Manchester, NH, contact us at your earliest convenience.
Give the gift of Clean. Click here to give a gift for any occasion!