Maid Service in Norristown
Cleaning Homes Across Montgomery County, PA
Base Hours: 2 - 5
Includes: Dusting, Mopping, Vacuuming, Windows
Merry Maids Recommends: Weekly or Bi-Weekly Cleaning
Finding reliable help with your cleaning needs doesn't have to be a struggle. At Merry Maids of Montgomery County, we offer thorough and consistent maid service to customers.
Whether you need us to sanitize your kitchen, remove tough soap scum from your bathroom walls, or even complete cleanings of your entire house, we'll make sure to show you and your home the utmost respect.
Want to learn more about our dependable maid services in Montgomery County? Call (610) 228-0332 or contact us online today!

Relax. It's Done ®
In addition to being a member of the Better Business Bureau, our company is a multi-time recipient of the Women's Choice Award for America's Most Recommended Cleaning Services. We know clean, and we know what it takes to leave our customers completely satisfied. Fully bonded and insured, our team will complete a comprehensive in-home analysis before beginning work. Once we have a feel for your goals and concerns, we'll develop and implement a customized cleaning plan. No matter how ambitious your project is, you'll be able to rely on our professionals to get the job done right.
Getting Started
For a dependable team of professionals, enlist our Merry Maids cleaning service in Collegeville and Norristown. To learn more about our maid services near you, call and speak with one of our helpful associates today.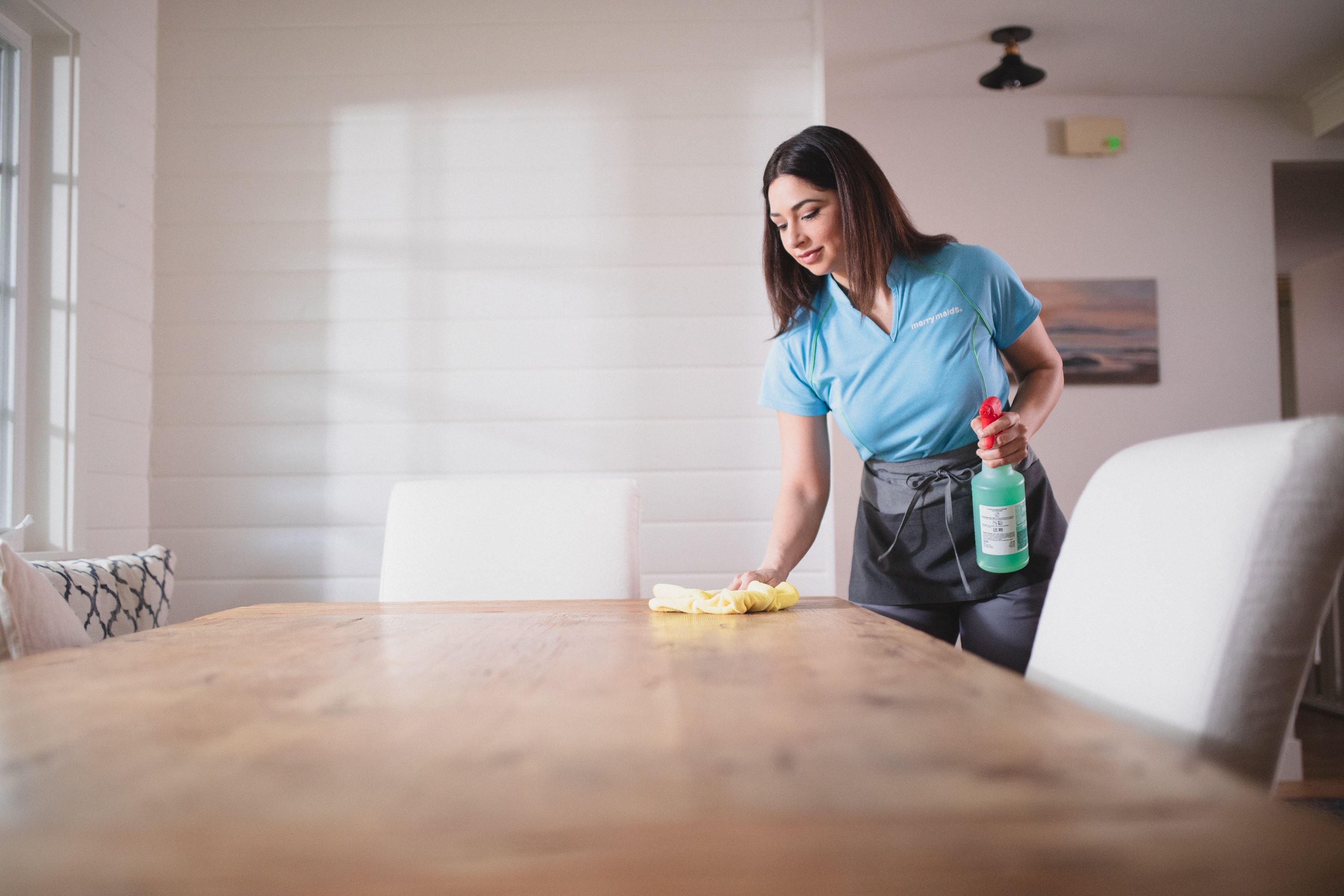 FAQ
What are some of the benefits of Merry Maids of Montgomery County's cleaning services?
Our team is equipped with the latest tools and technology to deep clean your home

We can eliminate dirt, dust, pet dander allergens, and other airborne contaminants to improve your indoor air quality

Professional house cleaning services save you time so thatyou can spend it on more important matters!
How much will maid services cost?
Do I have to be at home while it's being cleaned?
You don't! Our professionals can be trusted to leave your house spotless when you need to step out.
Contact us online or call (610) 228-0332 to receive your free estimate on professional cleaning services in Collegeville today!
come home to more Request Your Free Cleaning Estimate Now!