Housekeeping Services in Round Rock
Professional Housekeepers Near You
Base Hours: 2 - 5
Includes: Dusting, Mopping, Vacuuming, Windows
Merry Maids Recommends: Weekly or Bi-Weekly Cleaning
With professional housekeepers, maintaining an alluring and comfortable home is no longer a daily challenge. Without help, keeping a clean home is quite a bit of work. There are so many small chores that add up to a lot of ongoing effort. Our team at Merry Maids of North Austin can help you get your to-do list under control once and for all.
Get started with dependable housekeeping services in Round Rock by calling (512) 643-7682 or contacting us online today!
Our Housekeeping Offerings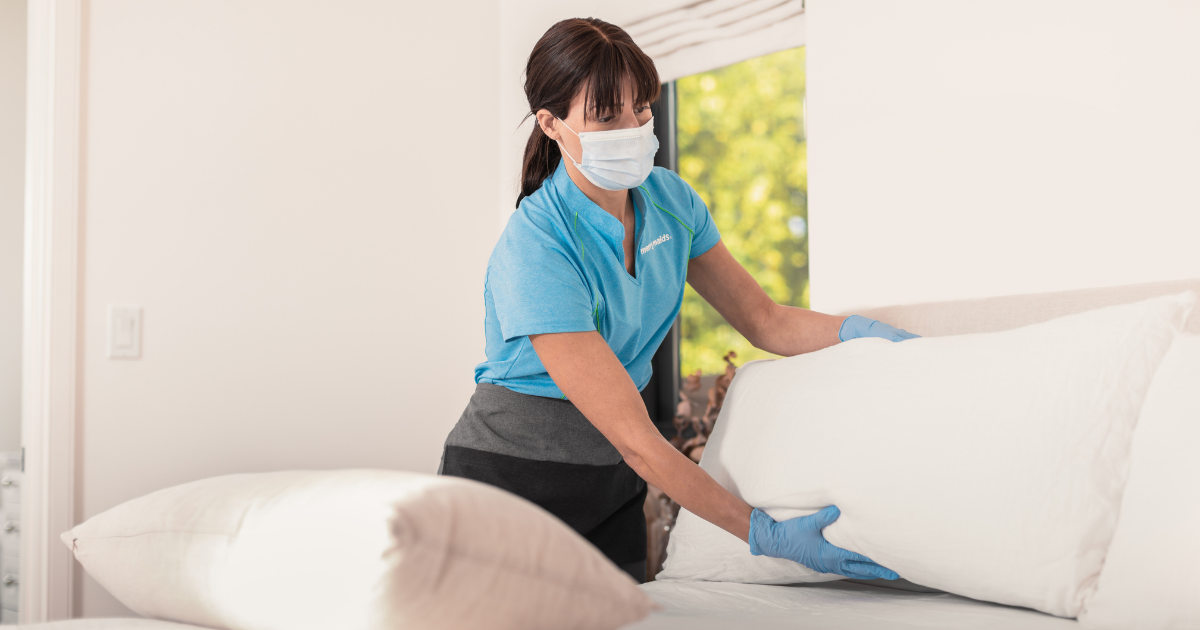 We are a housekeeping service that offers a wide range of cleaning services that will accommodate many of your everyday needs. We can help reduce clutter, keep rooms organized, and even put away dishes or laundry.
Just let us know what areas you are struggling to keep orderly, and we will put together a plan to keep your home looking beautiful. You work hard enough – why not leave the household chores to someone else? It's time to take back your weekends and our team is ready to help.
​Our Round Rock housekeeping services are designed to take care of all those chores that pop up throughout the week. We can help with:
Vacuuming
Mopping
Dusting
Sanitizing
Wiping down mirrors
Trash removal
Tidying up
Customized Housekeeping Plans
Our professional housekeeping services can be tailored to meet your individual expectations. Whether you require cleaning on a regular basis, or a one-time deep cleaning, our Round Rock housekeeping services can be created to suit your requirements.
We will customize a plan that perfectly fits your needs, budget, and schedule. A less stressful weekend and a less cluttered home is just a call or click away.
Contact us online or call (512) 643-7682 to request superior housekeeping services in Round Rock today!