Stoneham Maid Services
Professional Maid Services: Regain Free Time
Keeping your home clean can be a challenge, especially when you lead a busy life. Between work and other responsibilities, it can seem like there's never enough time to keep your home as clean as you would like. Fortunately, Merry Maids is here to offer an effective solution to this problem. Our cleaning specialists can help you reclaim your free time and enjoy a clean home without any hassle.
We adhere to a proven formula that ensures no corner of your home goes unturned or overlooked. When you hire us, you receive a thorough cleaning service that includes a range of options suitable for your needs:
Our one-time cleaning options are perfect for special events or those occasional deep cleans you want to do
Our special event cleaning services help you to prepare or clean up after a party, wedding, or other event
We also offer SaferChoice®-certified green cleaning supplies, premium-grade cleaning tools, and cutting-edge disinfection solutions so you can have peace of mind that your home is clean and safe.
Flexible Maid Services
Our maid services packages can fit around your schedule, whether you need weekly, biweekly, or monthly cleaning services. Another great thing about our services is that we offer specialty cleaning services. These can include anything from cleaning chandeliers, fixtures, and artwork to preparing a home before selling. We also offer move-in/move-out cleaning services, enabling you to focus on settling into your new home.
Green Cleaning Solutions
Green cleaning services are becoming increasingly popular due to their safety, efficacy, and environmental benefits. Our expert team uses eco-friendly products, which are as efficient as traditional cleaning products.
Approved by the EPA and certified by ECOLOGO, our cleaning supplies are:
Low in VOCs
Reviewed by the EPA for toxicity
Sufficiently biodegradable
Graded for toxicity to water habitats
These products are preferable for people with allergies and breathing difficulties. Our clients have peace of mind knowing that they are receiving premium and environmentally friendly services.
Local Cleaning Professionals
Our commitment to client satisfaction is one of the essential features that have made Merry Maids an industry leader in this space for over four decades. Our team members are experienced and well-equipped, and we're proud of our 24-hour worry-free guarantee. We ensure every client receives personalized attention, and we're always ready to listen actively to your needs.
Contact Merry Maids today at (781) 573-3247 and experience the convenience and benefits of professional maid services.
Base Hours: 2 - 5
Includes: Dusting, Mopping, Vacuuming, Windows
Merry Maids Recommends: Weekly or Bi-Weekly Cleaning
Expert Maid Services Near You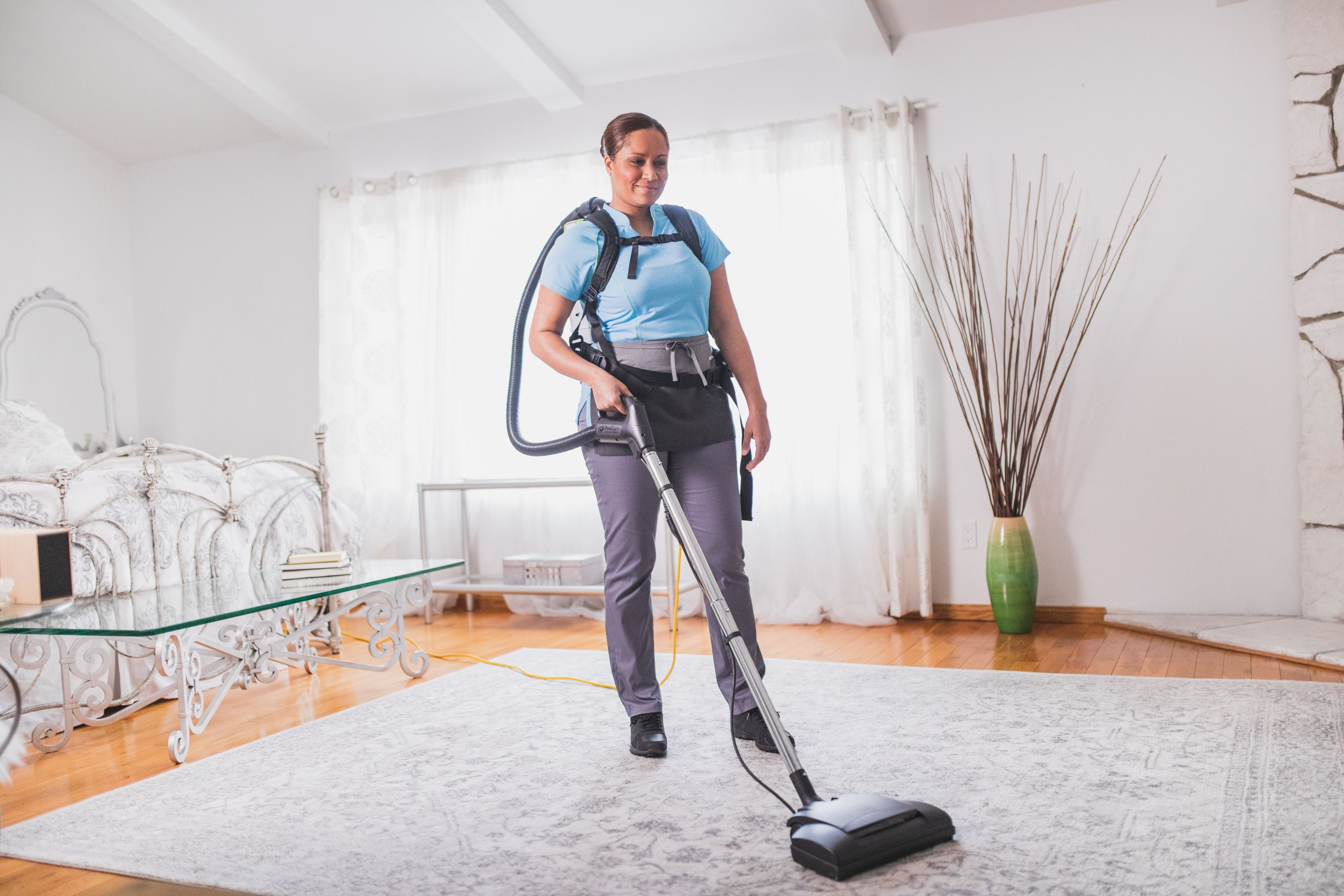 With the help of Merry Maids, thorough and consistent maid services are within your reach. Our company works hard to meet the needs of customers in Stoneham, MA and beyond. Whether you live in a cramped apartment or a spacious mansion, you deserve to enjoy a neat, clean, and uncluttered home environment.
Are you in need of maid services in Stoneham, Reading, and beyond? Contact our team online or call us at (781) 573-3247 today!
Professional Cleaning Services You Can Rely On
As a team that proudly offers a 100% satisfaction guarantee, we're always looking for ways to better accommodate our customers. In every room of your home, you can always expect us to:
No matter your cleaning goals, our team will be happy to provide you with a free in-home analysis, customized maid services, and a completely clean home. Just the way you want it.
Learn more about why our customers trust us.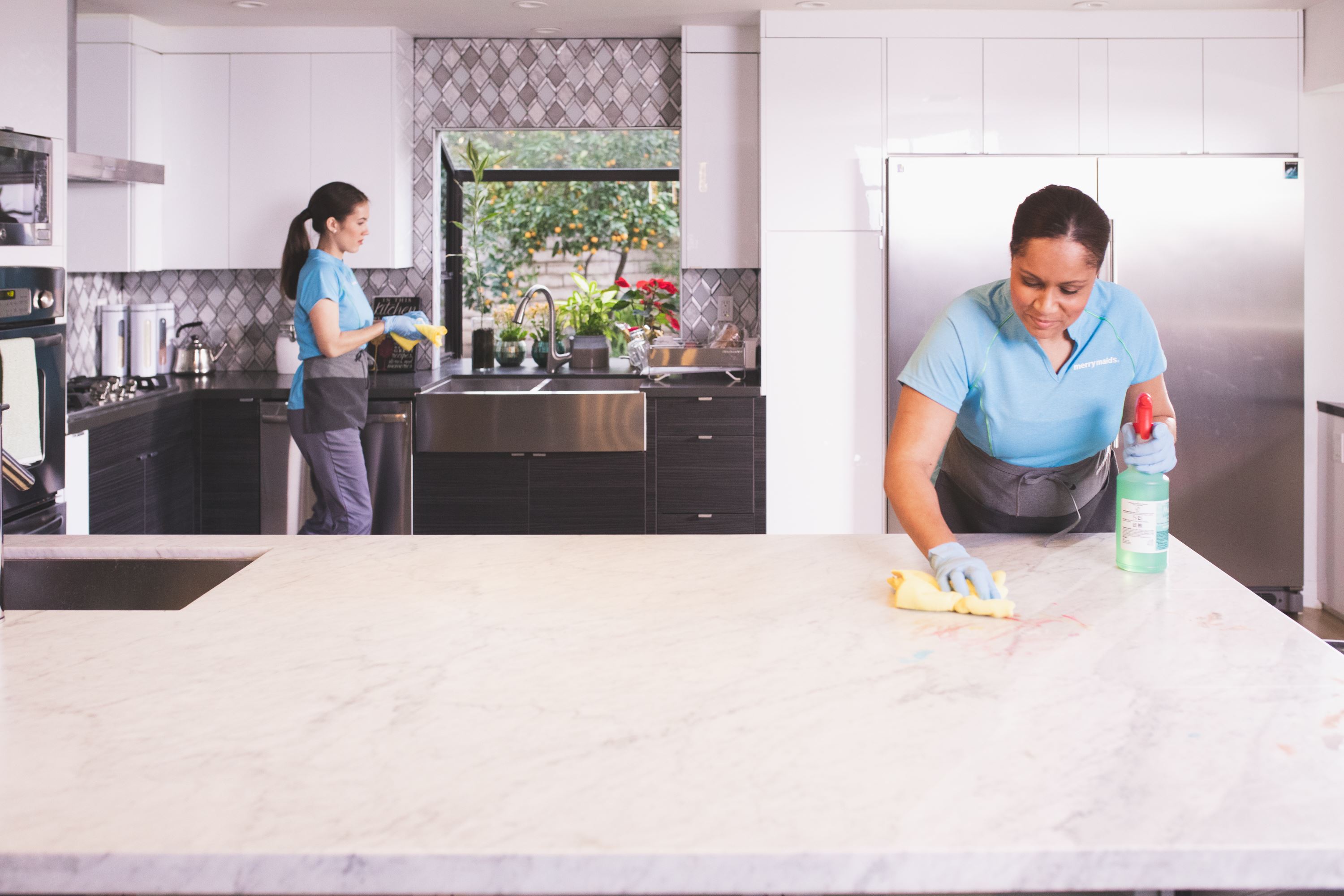 Through the years, our commitment to providing personalized service has earned us numerous accolades, including multiple Women's Choice Awards for America's Most Recommended Cleaning Services. Rather than content ourselves with past successes, we continue to approach each and every project with utmost respect.
At Merry Maids, our fully bonded and insured team offers maid services to customers in Stoneham, Reading, Melrose, Lynnfield, Medford, and beyond. To accommodate such a diverse clientele, we're available Monday through Saturday. Call to schedule a consultation today!
For maid service that will leave you with peace of mind, reach out for a free estimate or call us at (781) 573-3247.
come home to more Request Your Free Cleaning Estimate Now!