Our People at Merry Maids of Spokane Valley
You expect a lot. We deliver more.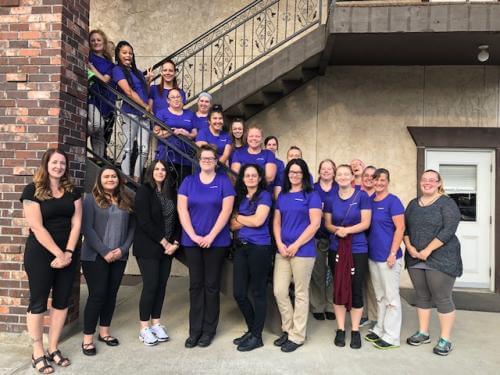 We know that no two houses are the same, so there's no reason cleaning services should be the same, either. At Merry Maids, our team members take the time to listen and understand your needs. When you request a quote, one of our expert representatives will come to your house and work with you to create a custom cleaning program that will fit both your lifestyle and your budget. If you ever have any concerns or need to make changes to your service, our friendly office staff are only a phone call away.
The team you can trust.
Before ever wearing the Merry Maids name, potential applicants are carefully screened. This process insures that the individuals we hire, and those that you have in your home, are truly dedicated to providing you with a job well done. Training - no team member enters your home without it. In fact, each new employee, despite background or prior experience, is required to attend a comprehensive, week-long training program. It is only upon completion of this program that the new team member becomes certified to clean.
Brad and Lisa - Owners
Founders Brad and Lisa Dionne started their Merry Maid franchise journey back in 1987, before most people had ever heard of a house cleaning "service". Back then, it was all about 18 hour work days… doing every job the company required from cleaning, customer service, accounting, inventory control, marketing, hiring, training and meeting with potential customers to give bids. It was a "bootstrapping" story if ever there was one! Thankfully as the business grew so did their ability to hire more and more team members to fill those roles. Before long, they had 9 offices in a 4 state area and boasted a team of over 300. They became the largest Merry Maid franchise owners in the country, and in 1996 they received the most prestigious award given to owners, the Dallen Peterson Founders Award. They credit their success to the exceptional quality of people they were able to bring to the business and their dedication to uncompromising customer service. Despite all this, their greatest pride and joy in life come from their beautiful children Emily, Cooper, and son-in-law Brett, and their faithful yellow lab "Banjo".