Move-Out Cleaning Service in Virginia Beach, VA
Also Providing Convenient Move-In Services for Your New Home
Moving is an arduous process – you've got so many items to clean up, pack, haul, and then unpack, and that's all before you've even had a chance to settle into your new space.
The last thing you want to concern yourself with is cleaning the space you're moving out of; it's time to move on to bigger and better things. At Merry Maids of Virginia Beach, we'll take care of the move-out cleaning process for you, so you can focus on your next adventure.
Whether you're moving out of a home, apartment, or condo, our professional move out cleaners know how to efficiently clean every room and space to ensure nothing is left dirty.
Contact us today at (757) 516-7650 for move in and move out cleaning in Virginia Beach.
Our thorough moving cleaning routine includes:
Sanitizing high-touch areas, including countertops, cabinets, sinks, and toilets.
Mopping hard wood or tile floors for the perfect shiny finish.
Vacuuming carpet to remove dust and dirt, leaving crisp lines and freshly plush carpet.
Wiping down mirrors and glass doors to rid them of unsightly smudges.
Dusting furniture and décor to remove the dust that always seems to pile back up.
Anything else you need – from drapes to trash bins, we'll clean it all.
Our cleaning routines having been perfected through years of experience and adopting the latest technologies, so you can rest assured you're leaving your Virginia Beach home in caring hands.
Move In & Move Out Cleaning Services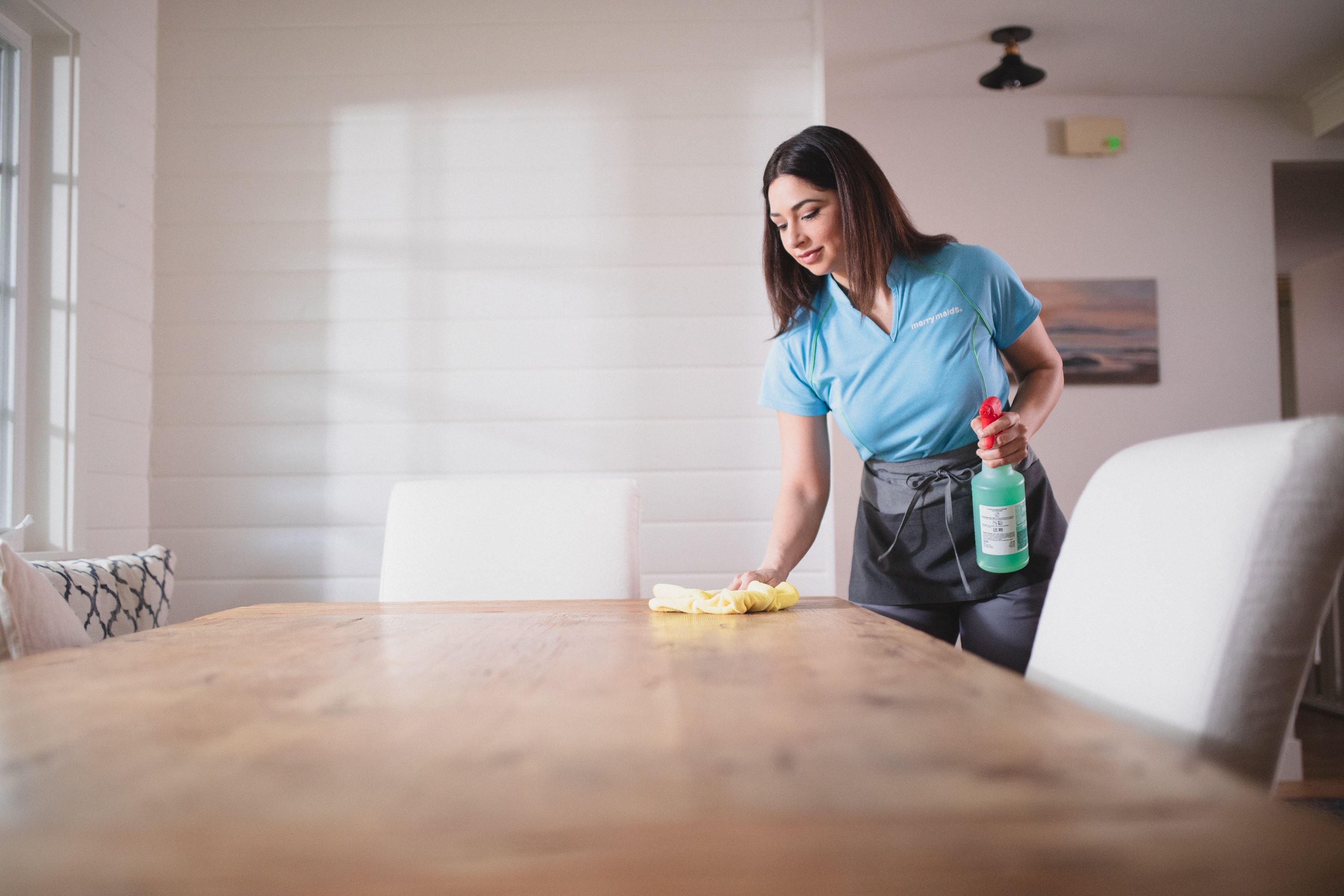 Our Merry Maids of Virginia Beach move out cleaners deliver exceptional services that will make your home look good as new for the next person to move in.
When you call us, you can expect:
A free estimate for your move out cleaning service with transparent pricing
Bonded and insured cleaning professionals who are highly trained
A flexible scheduling process that caters to you
A satisfaction guarantee that ensures no worries for you
Proven cleaning techniques that leave spaces sparkling
Get Started Today!
Take a large amount of stress off your shoulders during your moving process and hire professionals to ensure nothing falls through the cracks.
Call (757) 516-7650 or request an estimate from our move out cleaners to get started!
Base Hours: 2 - 5
Includes: Dusting, Mopping, Vacuuming, Windows
Merry Maids Recommends: Weekly or Bi-Weekly Cleaning