Winchester Move In/Move Out Cleaning
The Moving Cleaning Service You Deserve
One of the toughest facets of any move is making sure the residence you lived in is left spick-and-span. In situations where a security deposit is at stake, a comprehensive move-out cleaning service can be the difference in retrieving your money or having it retained by a stringent landlord.
In situations where you are the landlord, move-in cleaning services are often necessary when your previous tenants left the residence a total mess. Whatever your specific situation may be, we understand the plight of cleaning an entire residence during a short span of time, especially when you are concurrently packing and moving all your things.
That is why our highly committed and well-trained cleaning team at Merry Maids of Winchester is ready to save the day. With a meticulous touch and unrivaled attention to detail, our fastidious maids will clean your property inside and out until each square foot looks immaculate again.
Time and time again, we have heard the praises of satisfied customers who did not previously understand the drastic transformation that results from a thorough professional clean. Our team can eliminate all types of:
Stains

Discolorations

Water spots

Mineral residues
This is due to us implementing the best cleaning techniques, following the most effective methodologies, and relying on the latest technologies and state-of-the-art cleaning products and equipment.
To request a complimentary estimate, give us a call at (540) 358-0669 or contact us online today!
Move-In & Move-Out Maid Services Near You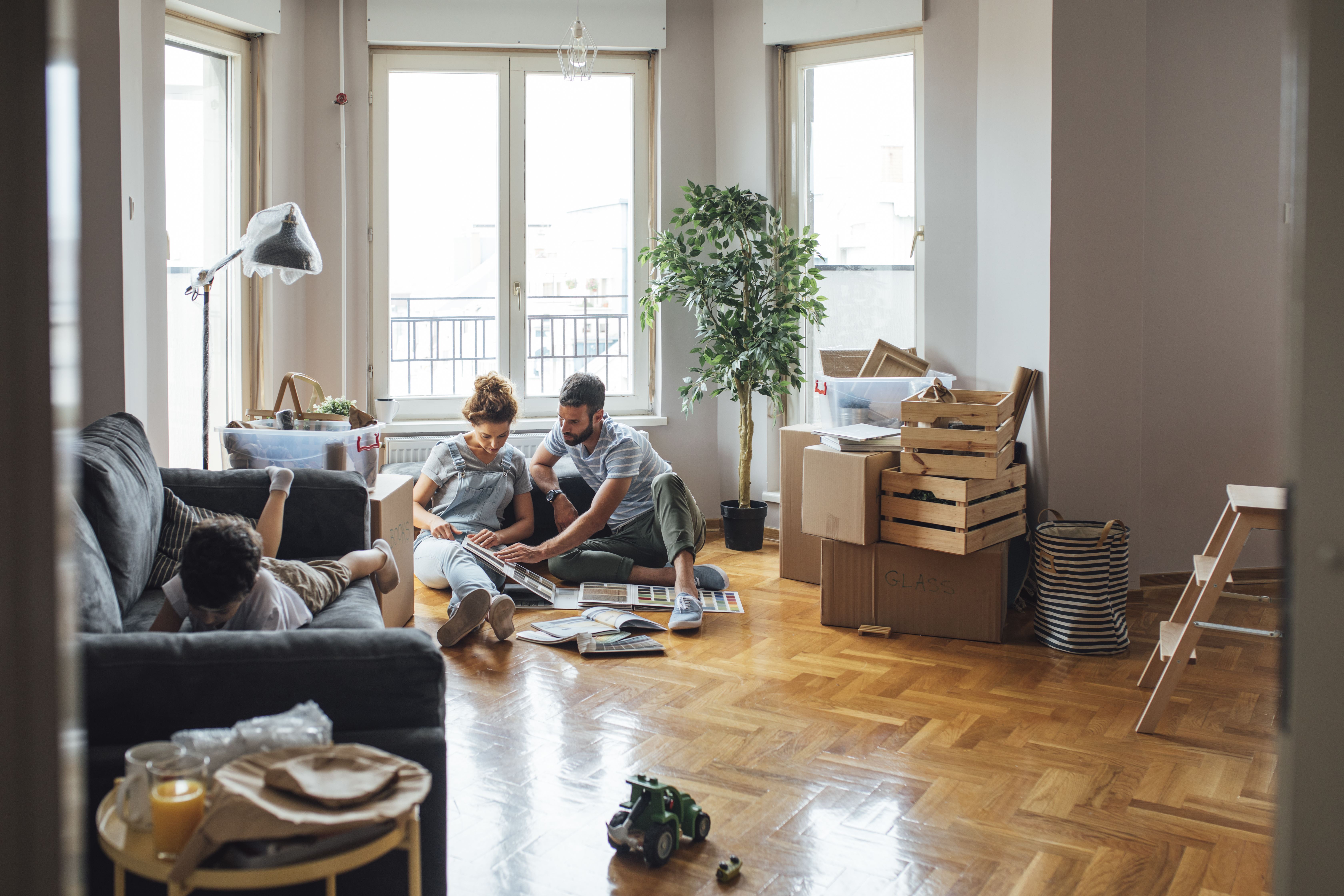 The full scope and impact of a deep cleaning service far surpasses the routine efforts of brusquely dusting counters and shelves, cursorily wiping off appliances, and quickly vacuuming carpet and/or hardwood floors. Deep cleaning entails getting to those incredibly difficult to reach places to remove the crud, gunk, and dust that stealthily builds up behind-the-scenes for years. When you choose our moving cleaning services, this is the extra effort you will consistently receive.
At Merry Maids of Winchester, we are proudly affiliated with a national franchise network that has stood the test of time, serving local communities for over 40 productive years. As your local representative of Merry Maids' outstanding dedication to customer service and professional integrity, we have benefited tremendously from the many insights, lessons, and discoveries that come from years spent professionally cleaning properties. With exceptional cleaning protocols, unmatched expertise in the industry, and a name you can trust, you can rest assured that we are the best option around.
Move Out Cleaning You Can Rely On
Moving is a hassle. There is no need to sugarcoat it. We understand that moving in and moving out of any residence can be immensely overwhelming. Whether you are leaving a condo, apartment, townhouse, or single-family residence, there are endless obligations and responsibilities all crammed into a narrow window of time. That is why Merry Maids of Winchester has honed and perfected our move-in and move-out services to offer you maximum results and optimum efficacy.
Our maids go the extra inch, wipe the deepest recesses, and scrub with the added vigor needed to ensure that your residence is fully rejuvenated. There is nothing more rewarding than leaving a job with the awareness that we have enhanced the shining, gleaming beauty of a residence. This satisfaction is the force that keeps us motivated during every new project. Without cutting corners or taking shortcuts, our maids always go above and beyond with the hope of wiping your residential slate clean.
Give us a call at (540) 358-0669 or contact us online to schedule your move-in or move-out cleaning services today!
Base Hours: 2 - 5
Includes: Dusting, Mopping, Vaccuuming, Windows
Merry Maids Recommends: Weekly or Bi-Weekly Cleaning