Cleaning For A Reason in Bethlehem, PA
1 in 8 women will be diagnosed with breast cancer in their lifetime. Breast cancer is the second leading cause of cancer death among women. Although it is estimated that over 246,000 women are diagnosed with breast cancer each year, there are over 2.8 million breast cancer survivors alive today in the United States. Always keep fighting. If you or a woman you know is affected by breast cancer, or any form of cancer, you may be qualified for free house cleaning services through Cleaning for a Reason.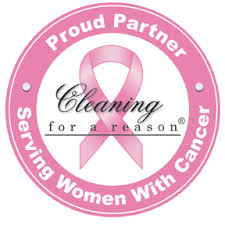 Merry Maids of Bethlehem has partnered with the Cleaning for a Reason foundation for the past 8 years. Throughout this period, we have donated over 175 free house cleanings to women who are being treated for cancer. In their time of need, Merry Maids gives them "one less thing to worry about."
If you are currently being treated for cancer or know someone who is, please refer them to the Cleaning For A Reason.
Cleaning For A Reason Reviews
"Your ladies have been polite and they really listen to what I asked of them. They are thorough and complete their work in a professional manner. Thank you so much for this service you provide"
- FR Customer CR
"I had team 4 and it was my first time with Merry Maids. They got so much done is an hour! They were very professional but also kind."
- CFR Customer LJ