Quick Tips
Modern Updates to Traditional Homes
Throw on any design show and you'll realize one thing is for sure — modern is in. With sleek lines and minimal clutter, modern designs have become a favorite among homeowners and interior designers alike.
If you're in search of a newly-built home in the city, finding a modern house probably won't be that hard. But what about if you've lived in your beloved home for years? Luckily, even the most traditional home can be tweaked and turned into a modern day spectacle.
Modern Updates Anyone Can Make to Their Home
Streamline.
What's potentially the fastest way to give your home a more modern feel? Get rid of stuff! Old coupons, magazines, clothes you haven't worn in years, things that are broken, DVDs you never watch, multiple kitchen tools — the list goes on and on. By just throwing out or donating the things you don't use anymore, you can make your space feel more open and inviting.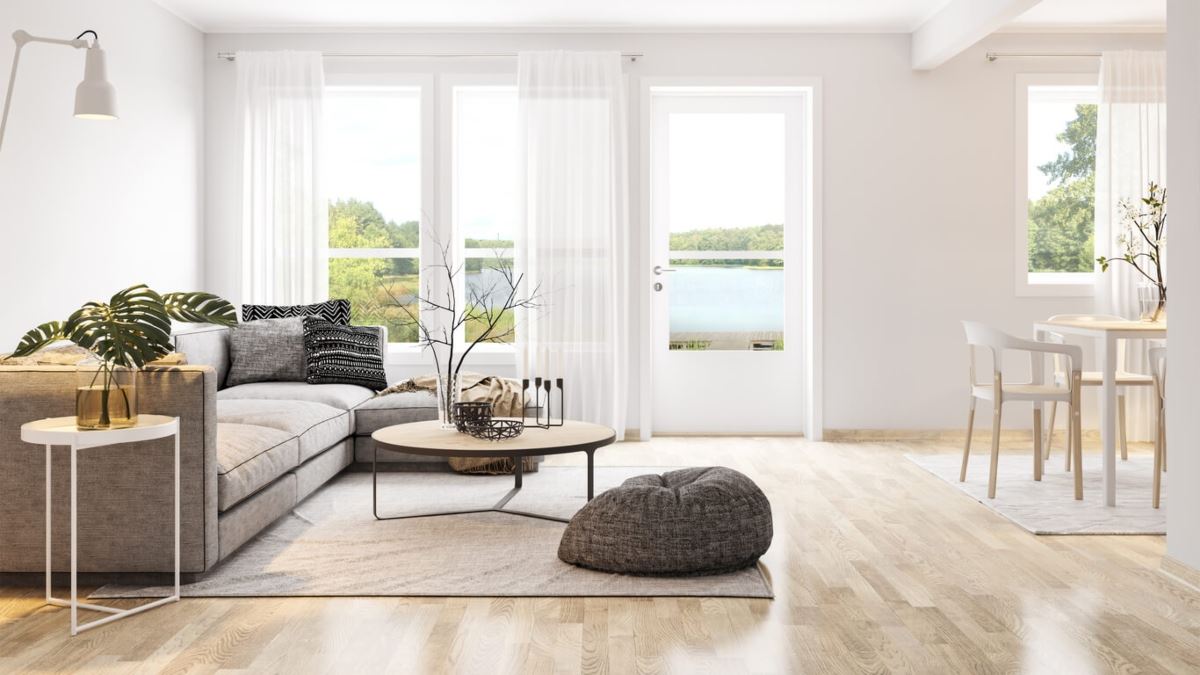 Add plants throughout.
What's one thing all of the happiest-looking homes have in common? Lots and lots of plants. Whether tucked in the corner or displayed proudly on your coffee table, adding greenery to your home is never a bad idea. Whether you're a flowers, succulents, or plants kind of person, nature just has a way of making a space feel more serene. Not to mention, their bold colors and unique textures add a beautiful contrast to muted color pallets and clean lines.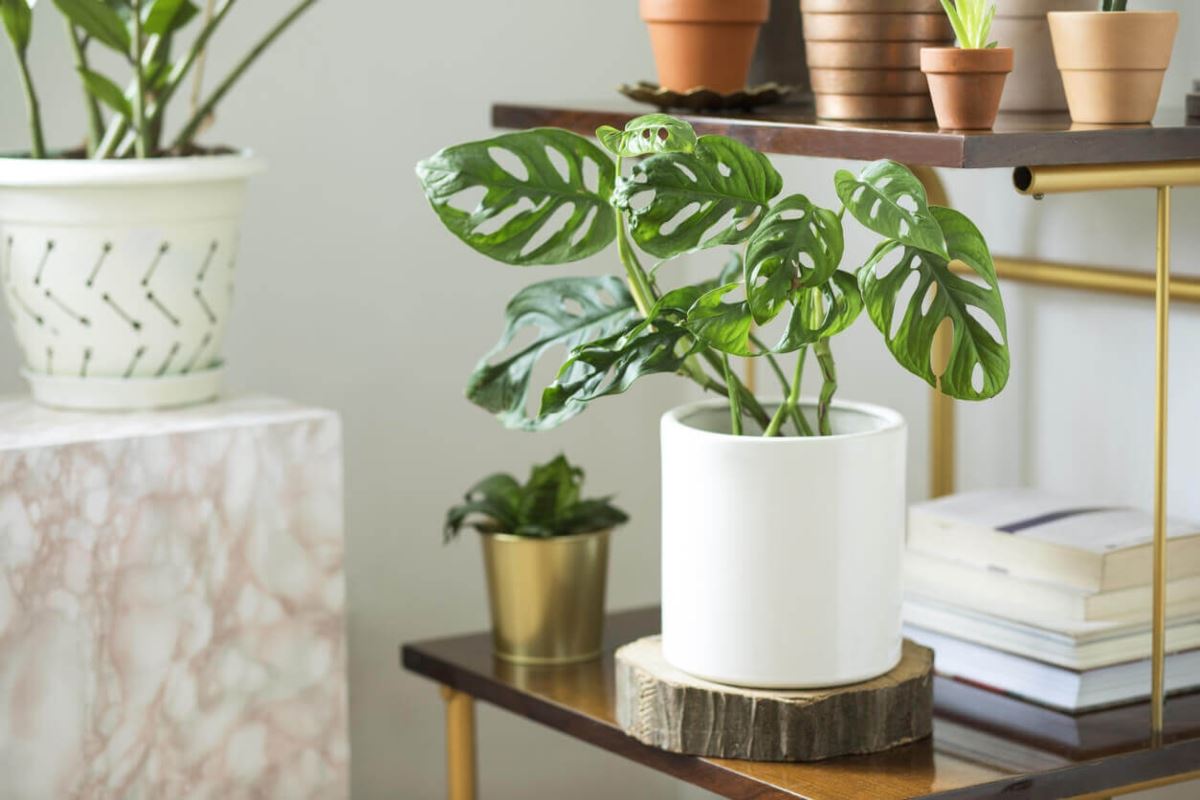 Update your lighting.
Nothing gives away a home's age quite like its lighting. Replace your old fixtures with recessed lighting or a modern chandelier that you can completely see through. Especially if your rooms are smaller, this will help create the feeling of openness.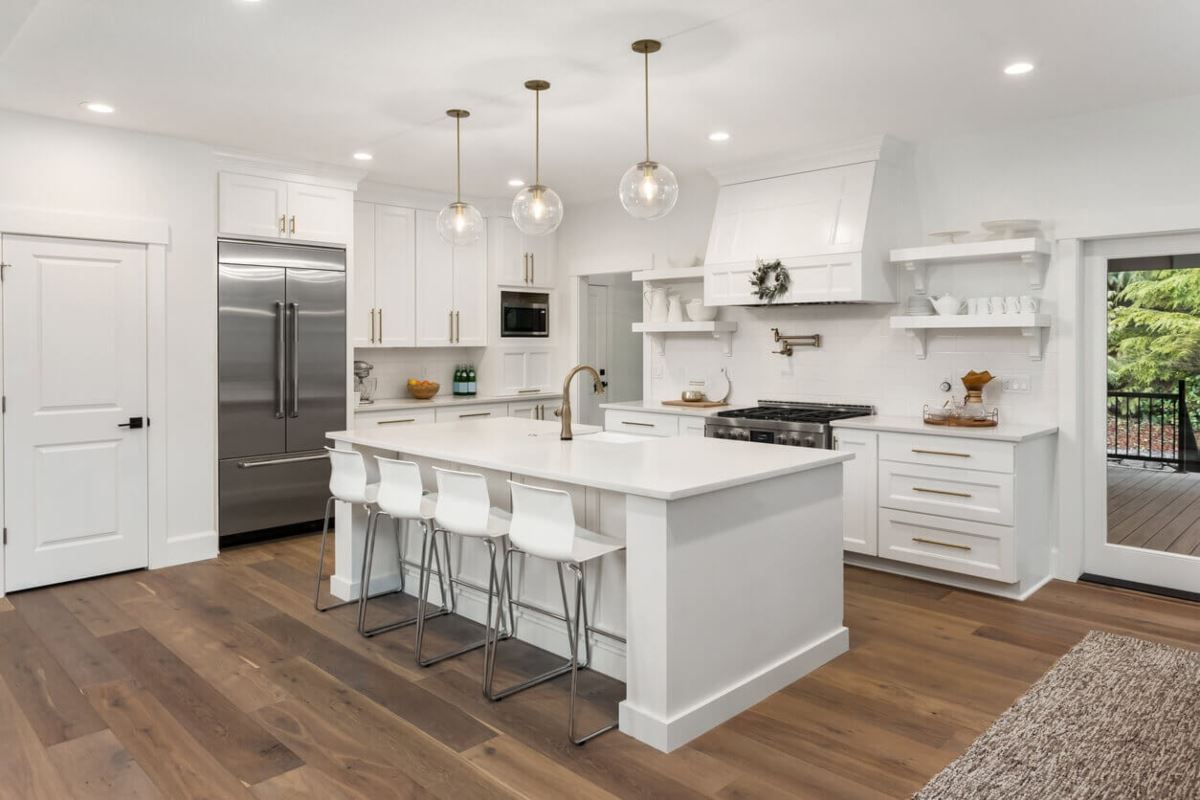 It's all about the big picture.
In keeping with the minimalistic theme, many designers also suggest having one or two large pieces of art, rather than 15+ picture frames throughout a room. By choosing one large focal point, you can cut down on clutter without losing your personality.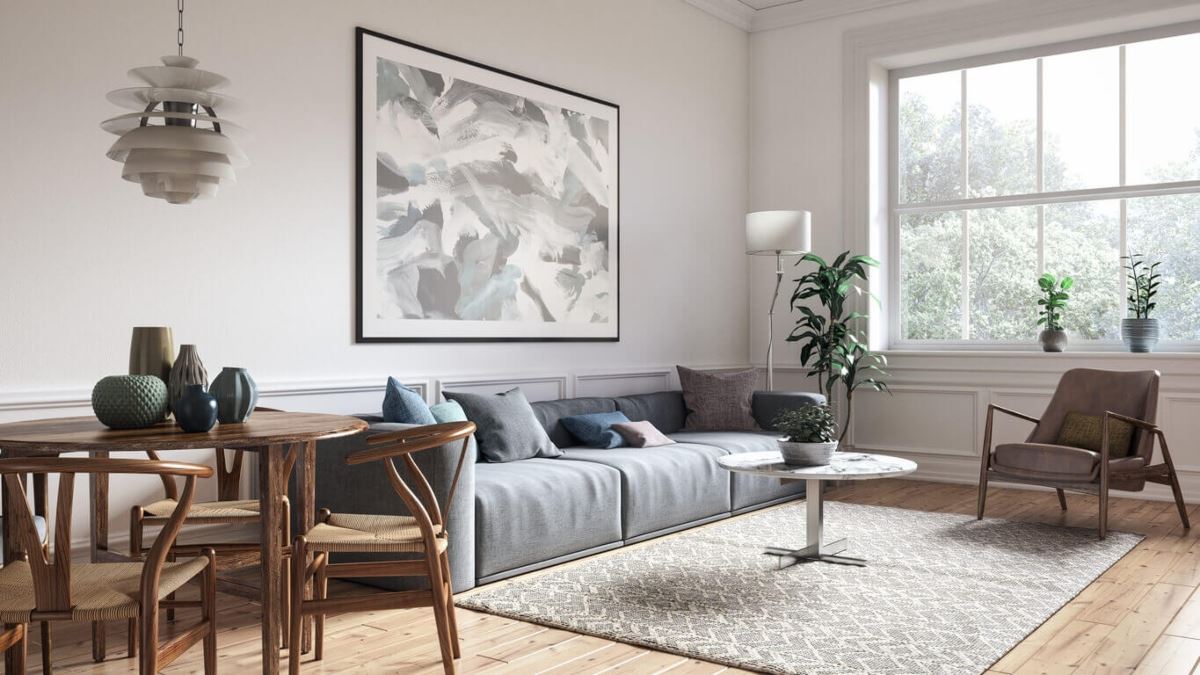 Geometric shapes.
Florals will always have a special place in our hearts, but geometric shapes are stealing the spotlight these days. Because modern design is all about clean lines and architectural interest, square and triangular patterns can bring a modern flare to any 20th century home.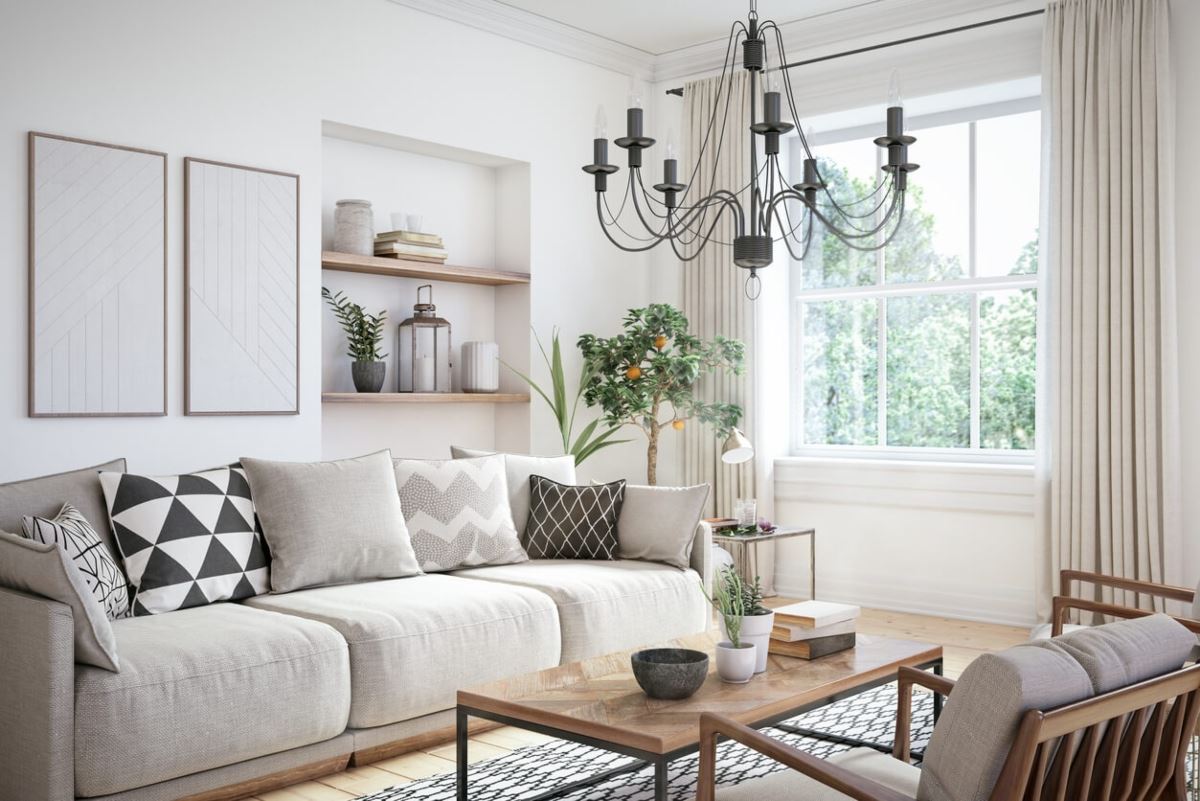 Say hello to wallpaper.
Well, new wallpaper that is. While wallpaper from the 80s has certainly gone out of style, removable wallpaper has become somewhat of an overnight sensation. With fun patterns and muted colors, removable wallpaper can act as a wall's major piece of artwork.
Best of all, if you ever feel like making a change years later, wallpaper peels off without leaving any damage to the wall underneath.
Update your window treatments.
For something that's often the largest element in a room, windows are all too often overlooked. While heavy, floor length curtains were once popular, today it's all about effortless elegance. In the kitchen and dining room, opt for easy to open blinds or shutters. In your living room or bedroom (where you likely have more floor space) consider curtains with light layers.
When deciding on a curtain style, opt for something that's the opposite of your current room — if curtains are lying against a bare wall, consider one with a pattern. But if they're laying on top of a patterned wall, choose understated curtains.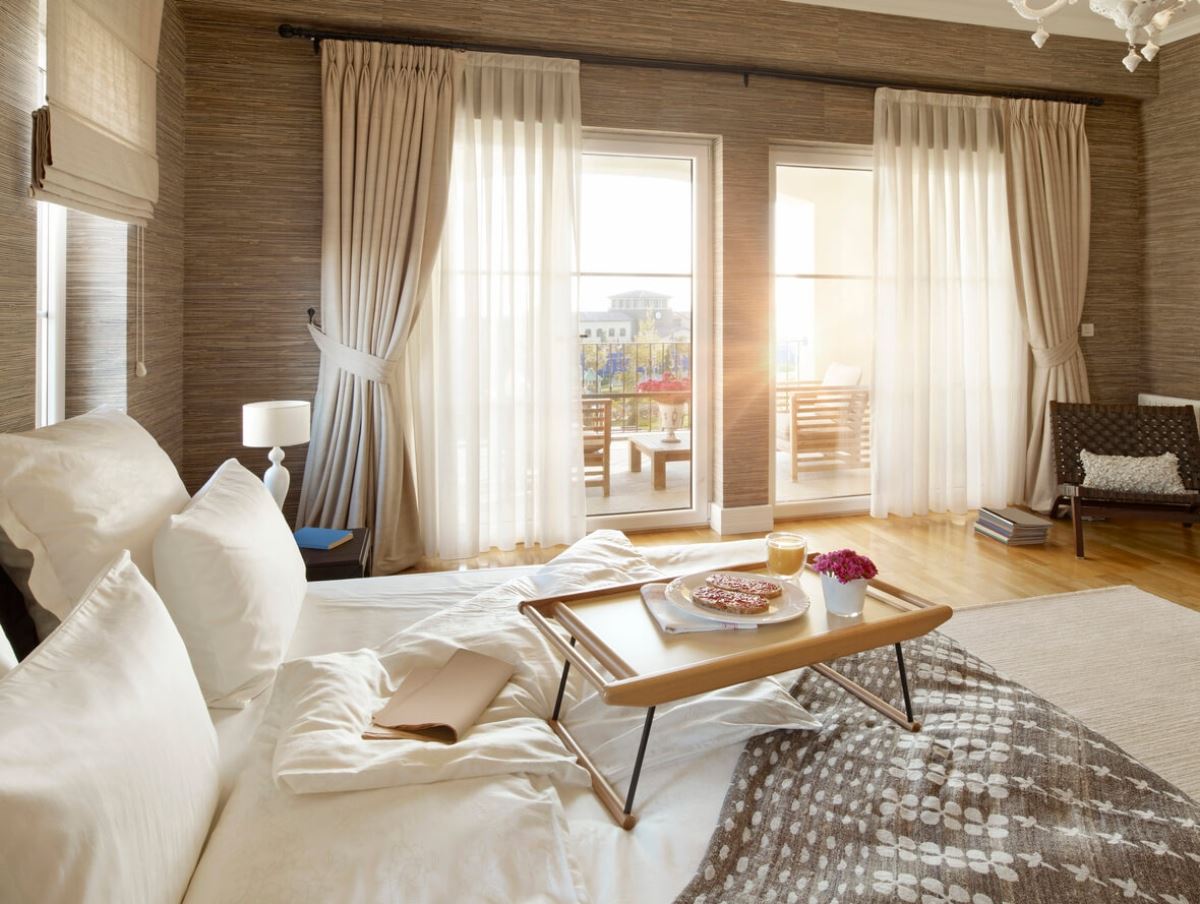 Swap out cabinet hardware.
Want to update the look of your kitchen in just one afternoon? Change the metal color, style, finish, or shape for a more high end or modern look. If you feel like the cabinets no longer match the hardware, painting them is another inexpensive and relatively simple option.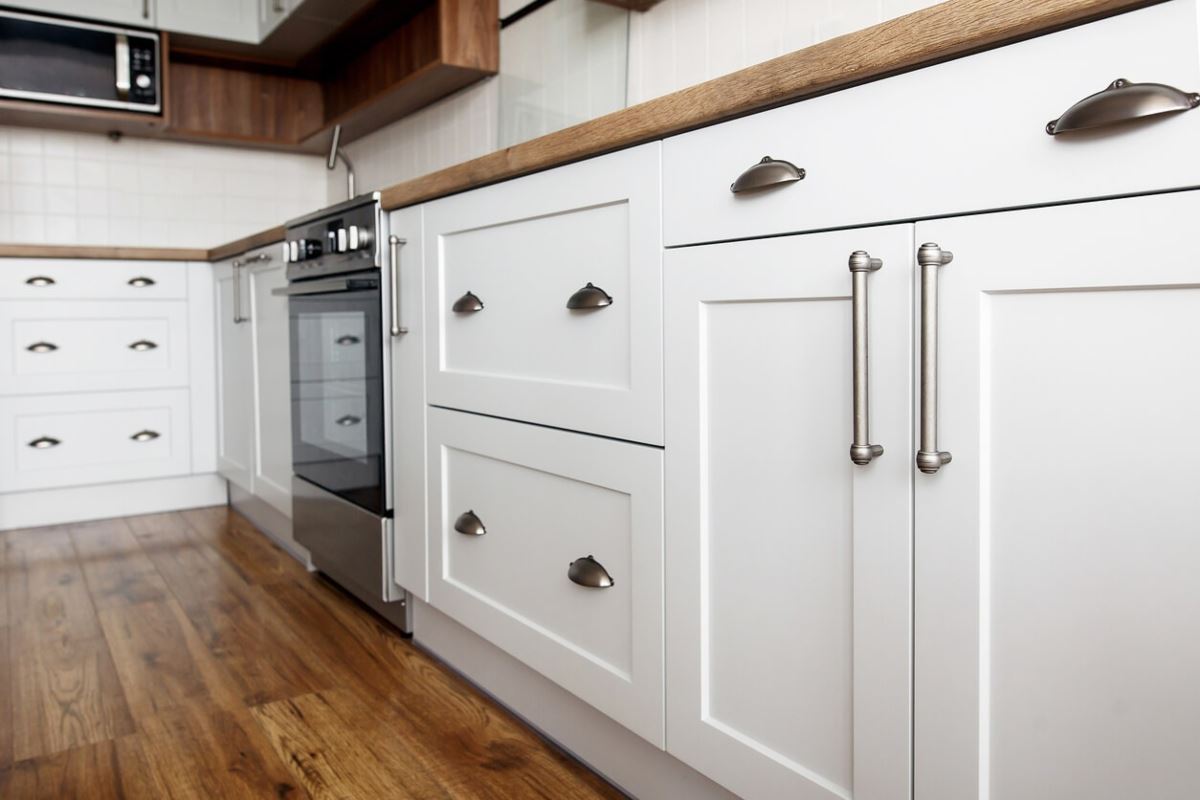 When in doubt, clean it out.
In the end, even the most beautifully-decorated home will feel lackluster if the windows are smudged and cracker crumbs line the kitchen island. If you're truly overwhelmed by all you think you should do, start by simply giving your home a deep clean. You'll be surprised by how much more open a room can feel once it's dusted and vacuumed.
Not a fan of cleaning or just find that you're not good at it? Instead of spending time cleaning your home, simply enjoy it. Merry Maids® is here to ensure that happens.
We're also proud to have recently introduced our new organizational services! Trusted for more than 40 years to help with America's cleaning needs, we also want to assist our customers with making room for the things that matter. Our professional organizational experts can customize our service to fit your family's needs, ensuring that you can enjoy a more modern-inspired and joyful home.
Call (888) 490-4227 or request an estimate online today.