Move Out Cleaning in Flower Mound
Before You Move In or After You Leave
When you are in the midst of moving out, the last thing you need to worry about is making sure you leave your home, apartment, or condo as clean as the day you moved in. Merry Maids of Denton County is here to make sure you do not have to worry about cleaning on top of everything else. We offer comprehensive move out cleaning services in Flower Mound and the surrounding areas.
Every one of our trained professionals have a keen eye to make sure that no corner is left dirty or dusty. With our advanced move-out cleaning techniques, your former home will be ready for its next tenants.
Schedule move out cleaning services, or call (469) 242-2763.
Move In or Move Out Cleaning Checklist
Transitioning between homes can be a complicated affair with many loose ends. Our team is here to ensure that cleaning your home is not one of them. We provide a comprehensive clean whether you are arriving at a new home or leaving an old place behind.
Our move out cleaning can include any of the following:
Stove and oven, cleaning the built up grime from the door, grates, and stovetop
Refrigerator, tossing anything you do not wish to keep, mopping up spills, and addressing any lingering smells
Sinks, cleaning all kitchen, bathroom, and laundry room sinks
Countertops, hard surface disinfecting and wiping down counters in the kitchen, bathroom, and other areas
Showers and bathtubs, scrubbing away soap scum, mold, and other residue from bathroom fixtures
Glass and mirrors, cleaning and disinfecting all glass and mirrors, making sure to keep them streak free

*Disinfection cleaning is only effective on hard surfaces

Floors, vacuuming and mopping floors, paying close attention to stains or spills
Walls and baseboards, double checking for scuff marks or stains
Other fixtures, dusting any fixtures, including lamp shades, door handles, switches, and more
All of the items on the move-out cleaning list above are a lot for anyone to tackle on their own. Instead of worrying about getting all of your move out cleaning done yourself, you can rely on Merry Maids of Denton County to do it for you.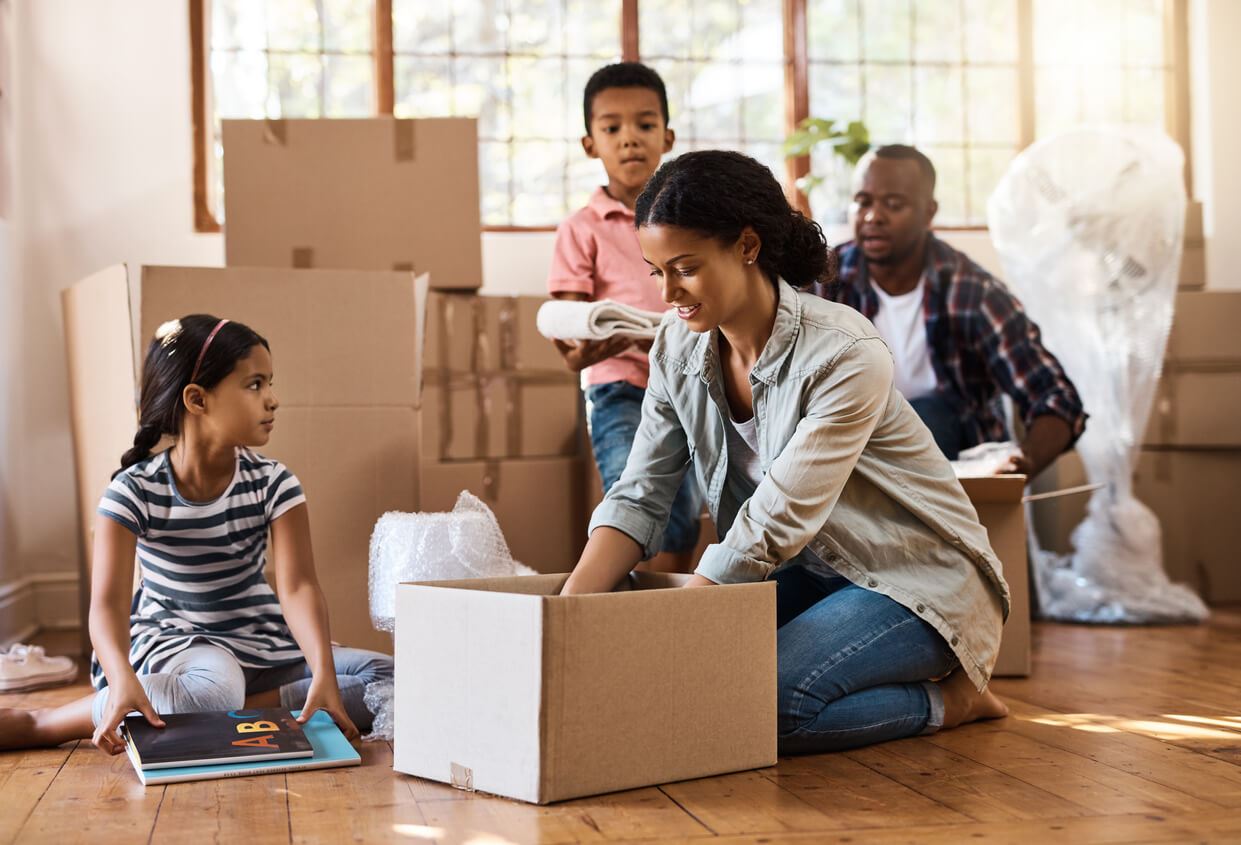 Move Out Cleaning for Tenants & Landlords
Our comprehensive cleaning services are available to both tenants and landlords. As a tenant, we know that you want your full deposit back. As a landlord, we understand that a clean unit is important to securing a new tenant. Our services aren't just surface level.
We'll get into every nook and cranny to make sure no dust or dirt is left behind. From refrigerators and stoves, to showers and tubs, our team of trained cleaning professionals will ensure that your home is sparkling clean and ready to welcome its new occupants.
Take a a moment to check out some Client Reviews.
Should I Clean My Home During My Move?
To ensure your home is clear of allergens and germs before you arrive, a cleaning company can vacuum, wipe down, and disinfect surfaces. If you are moving out, it's common courtesy to leave a home fresh and prepared for the next occupant. For apartment dwellers, it's important to clean because it's likely part of your lease agreement. You risk losing some of your deposit if you don't clean thoroughly.
Cleaning Experts for Over 40 Years
Merry Maids of Denton County boasts over four decades of professional experience. We don't simply clean your home - we enable you to enjoy your home to its fullest and make the moving process easier, giving you back valuable time and energy that would have otherwise been spent cleaning. Our trained experts use our advanced cleaning techniques and are specially trained to ensure that no corner goes untouched.
For more information about the move out cleaning services we offer, please call (469) 242-2763 or contact us online today!
Base Hours: 2 - 5
Includes: Dusting, Mopping, Vacuuming, Windows
Merry Maids Recommends: Weekly or Bi-Weekly Cleaning