House Cleaning Services in Frederick, MD
Base Hours: 2 - 5
Includes: Dusting, Mopping, Vacuuming, Windows
Merry Maids Recommends: Weekly or Bi-Weekly Cleaning
Trusted Frederick House Cleaners
Cleaning you house can be a never-ending battle and with busy schedules it can be hard to stack on top of. That's where we come in!
Our cleaning experts at Merry Maids of Frederick provide top quality house cleaning services so you can ease your stress and take back more control of your life.
We'll perform your house cleaning tasks on a regular basis so that you'll have more time to focus on your family and your social life. For your added convenience, our maid service brings our own supplies to your residence in Frederick, MD.
We can clean large multifamily homes as well as smaller spaces like apartments or townhouses. So if you're in the need for house cleaning services Frederick MD, contact our cleaning specialists for help today!
Looking for cleaning services near you? Call us at (301) 960-5891 or request an estimate online to get started!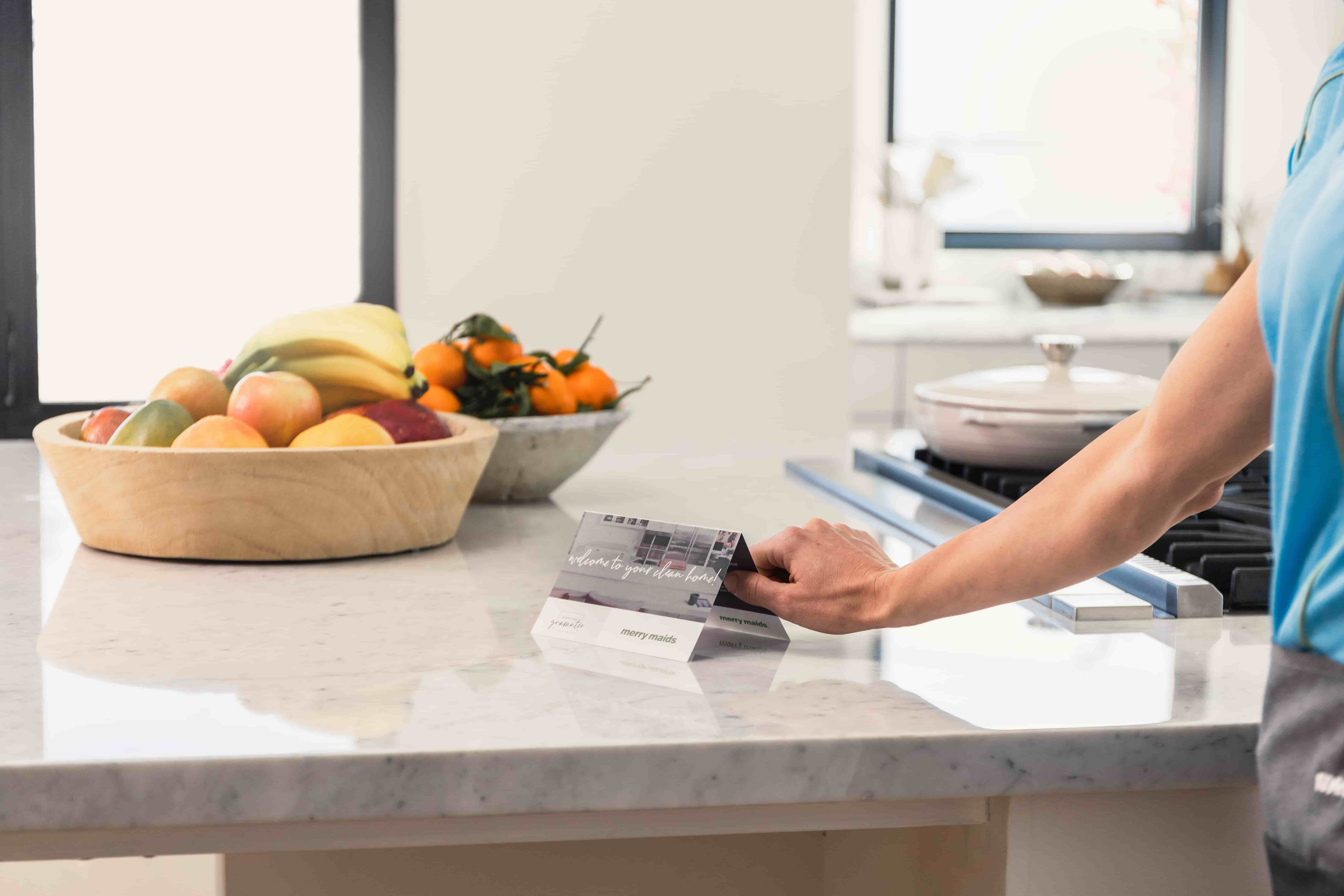 Reliable Cleaning Home Cleaning Services
At Merry Maids of Frederick, we know life can get busy which is why we offer flexible and recurring house cleaning services. We provide weekly, biweekly, and monthly home cleaning to help keep your home looking spotless!
From dusting lamps and woodwork to polishing chrome and sanitizing sinks, we can do it all. We'll vacuum your carpets and furniture, including under the cushions, and can even help you declutter and organize. Our housekeeping team members have been highly trained and fully screened, so you won't have to worry about anything.
If you like coming home to a clean environment, you'll love Merry Maids of Frederick. We guarantee it. We offer individualized deep house cleaning services to Frederick, MD, and we'll be happy to set up your free in-home assessment. Call today to learn more about our housekeeping services and how we can tailor our house cleaning services to you!
Get in touch with our professional maid service near you today! Call us at (301) 960-5891 or request an estimate online!