Maid Services in Fredericksburg
Base Hours: 2 - 5
Includes: Dusting, Mopping, Vaccuuming, Windows
Merry Maids Recommends: Weekly or Bi-Weekly Cleaning
Expert Maids Near You
If you're searching for a trustworthy maid cleaning service near Fredericksburg, VA, Merry Maids is only a call away. Our goal will be to make sure that you have a completely clean home. Just the way you want it.
If you're looking for a maid service near you, feel free to request a free maid service estimate or call us at (540) 227-0607 today.
Maid Services in Fredericksburg You Can Trust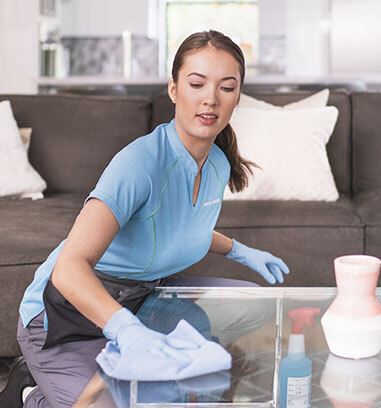 Our professional cleaners take a personalized approach with every client, and we'd be happy to offer you an in-home analysis so that you can see how we'll customize a cleaning package to match your needs. For your financial security, our team members are bonded and insured.
Maids With Experience
We're proud of our excellent reputation, and you'll enjoy working with a cleaning service that has earned a Women's Choice Award. We'll provide respectful care of your home while we're on your premises.
Locally Owned Maid Cleaners
Merry Maids of Fredericksburg is fully accredited by the Better Business Bureau. Our house cleaning services use eco-friendly products that will be safe for you and your family. Call our office in Fredericksburg, VA today to get more information about our maid services near you.
come home to more Request Your Free Cleaning Estimate Now!