Gainesville, GA Maid Services
Reliable Maid Services Near You
Base Hours: 2 - 5
Includes: Dusting, Mopping, Vacuuming, Windows
Merry Maids Recommends: Weekly or Bi-Weekly Cleaning
Here at Merry Maids of Hall & Forsyth County, we know clean. Let a maid service in Gainesville, GA see to the house cleaning so that you can sit back and relax. Our company has won the Women's Choice Award from WomenCertified for the years 2013 to 2015, and we're the number one cleaning service according to Entrepreneur Magazine.
We're bonded and insured for your peace of mind, and your satisfaction is guaranteed. We believe that you deserve to have a completely clean home.
Just the way you want it. Our Gainesville team is ready to assist you with our:
In-home analysis
Respectful and thorough service
Customized cleaning plans
Stop spending your free time scrubbing the counters or cleaning the windows and let our maid service take care of it for you.
We thoroughly clean every room in your house!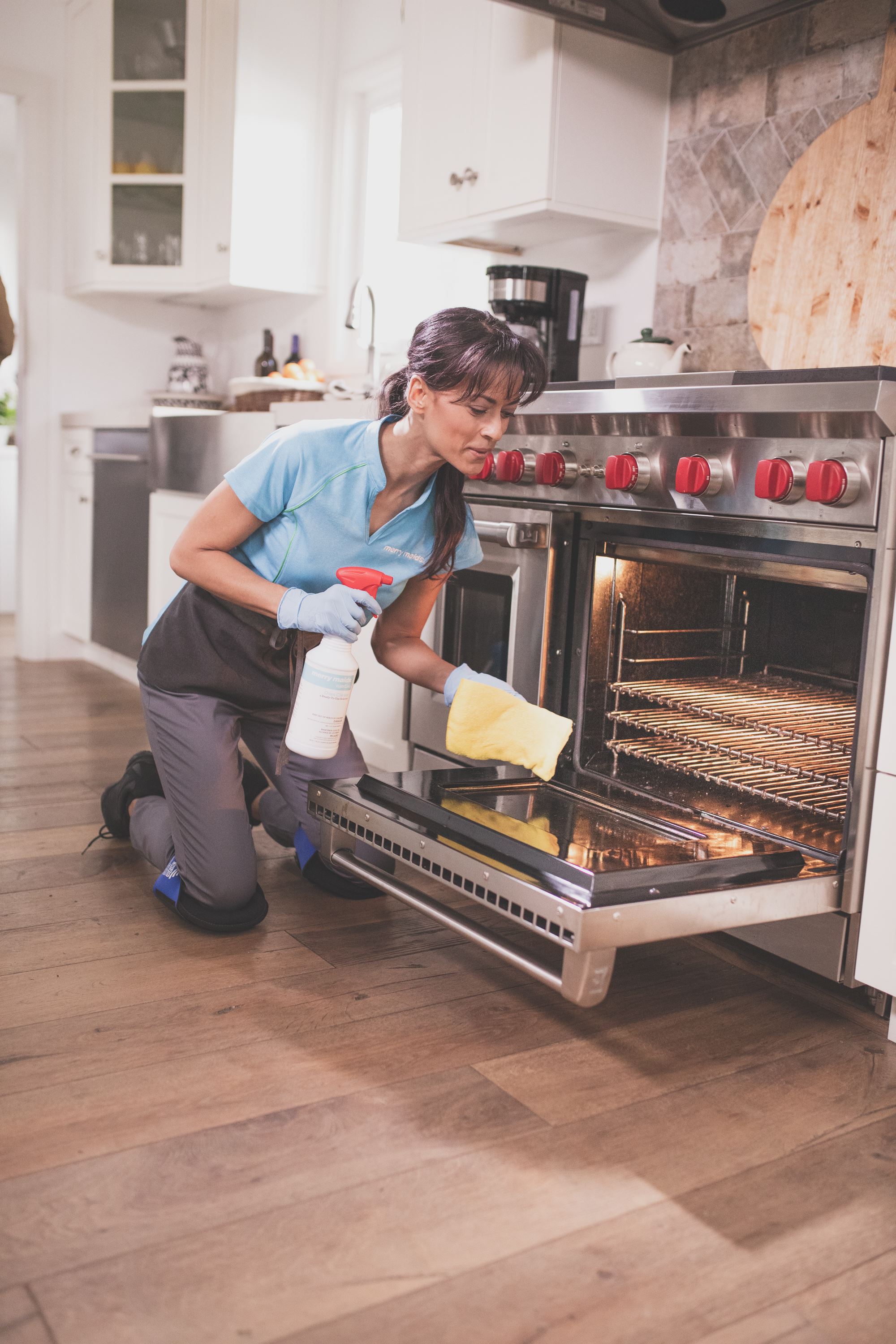 We dust picture frames, knickknacks, ceiling fans, lamps, furniture, woodwork, and more. We also remove cobwebs, vacuum carpets, mop/sweep floors, and empty wastebaskets.
In the kitchen, Merry Maids cleans appliances, counters, cabinets, tables, and chairs.
We also scrub and sanitize sinks and hard surfaces. In bathrooms, we clean, scrub, and sanitize showers, bathtubs, toilets, mirrors, and other applicable surfaces.
We work with busy homeowners throughout Gainesville and we offer free in-home estimates. Give Merry Maids of Hall & Forsyth County a call today to see how our maid services can keep your home clean and ready for company.
Are you looking for maid cleaning services? You can trust our experts! Give us a call at (770) 308-8801 or contact us online for more info.
---
Frequently Asked Questions
Are Merry Maids maids trained and insured?
Yes, Merry Maids ensures that our maids are well-trained and insured. Our maids go through a comprehensive training program to learn effective cleaning techniques and customer service skills. Our insurance coverage provides protection for both the maids and the customers.
How does Merry Maids determine the cost of their services?
The cost of Merry Maids' services may vary based on factors such as the size of your home, the specific services requested, the frequency of cleanings, and your location. We provide personalized quotes after assessing your cleaning needs during an in-home consultation.
Can I trust Merry Maids with access to my home?
Merry Maids understands the importance of trust and security. We take measures to ensure the safety of their clients' homes. All maids undergo background checks, and we strive to assign the same team members to your home for each cleaning whenever possible.
Do I need to provide cleaning supplies and equipment?
No, you don't need to provide cleaning supplies and equipment. Merry Maids brings our own cleaning products and tools to ensure high-quality cleaning. However, if you prefer specific products to be used or have any allergies or sensitivities, you can discuss it with the team.
What if I'm not satisfied with the cleaning service?
Merry Maids aims to provide customer satisfaction. If you're not entirely happy with the service, you should contact us within 24 hours of the cleaning. We will work with you to resolve any issues and ensure your satisfaction.
come home to more Request Your Free Cleaning Estimate Now!