Merry Maids Offers Houston Cleaning Services You Can Trust
Offering Maid Services for 40 Years
There are few more refreshing feelings than returning home to an exceptionally clean space. However, it takes a lot of time to accomplish all of the tasks that come along with housekeeping.
Merry Maids® is here to put The Extra In Your Ordinary® by giving you back the time you deserve to enjoy more of the things you love. Our home cleaning services in Houston re-energize your life and restore balance to your space.
It's time to live in the moment and leave the chores to our professionals.
To get a consultation with a house cleaner in Houston, or simply to learn more about Merry Maids' Houston cleaning services, give us a call at (713) 364-0094 or request a free estimate online today!
The Cleaning Services We Offer in Houston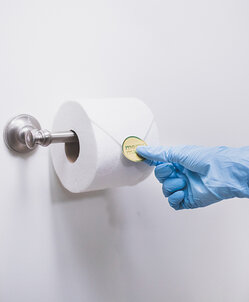 From maid services to move out cleaning to small office cleaning - we've got you covered!
Maid Service in Houston
Searching for thorough and reliable Houston maid services? Count on us! Our Houston maids offer customized services to suit your needs. Need weekly services? We can help. Need a maid service once a month? We'll be there.
All of our maids are thoroughly trained, background-checked, and insured. Check out our maid service page for more information.
Deep Cleaning Services in Houston
Looking for deep cleaning services in Houston? At Merry Maids of Houston, we offer detailed cleaning services that will leave your home looking and feeling its best.
What Does a Deep Clean Include?
Our deep cleaning services are designed to clean those hard-to-reach areas, removing dirt, dust, and grime that build up over time. We'll work diligently to clean every nook and cranny of your home, leaving no surface untouched.
We do all standard cleaning, plus the little pieces here and there that are often overlooked, such as cleaning cobwebs, cleaning behind the fridge, washing all windows, wiping down shelves underneath items, decluttering, and organizing closets, just to name a few.
At Merry Maids of Houston, we understand that everyone's detailed cleaning needs are different, and we're happy to customize our services to meet your needs. Contact us today to learn more about our detailed cleaning services or give us a call for an estimate at (713) 364-0094 Merry Maids of Houston can help you achieve the level of cleanliness you desire for your home.
Our Other Cleaning Services
Aside form maid services, some of our other cleaning services include:
Holiday cleaning
Detailed cleaning
Enhanced disinfection
Give us a call at (713) 364-0094 or reach out online to request your free estimate. We guarantee our Houston cleaning services for your peace of mind.
COVID-19 and Disinfecting Update
At Merry Maids of Houston, we're committed to the safety and health of our customers and team members. During this time, all of our cleaning services include enhanced disinfecting of high-touch areas in your home. We've upgraded our product line to include disinfecting products that meet the EPA's criteria specific for COVID-19.
*Disinfection cleaning is only effective on hard surfaces
Download Our Free Weekly and Yearly Cleaning Guides From Your Local Merry Maids Owners Here!
Our Full List of Services