Merry Maids Offers Houston Cleaning Services You Can Trust
Offering Maid Services for 40 Years
There are few more refreshing feelings than returning home to an exceptionally clean space. However, it takes a lot of time to accomplish all of the tasks that come along with housekeeping.
Merry Maids® is here to put The Extra In Your Ordinary® by giving you back the time you deserve to enjoy more of the things you love. Our home cleaning services in Houston re-energize your life and restore balance to your space.
For Cleaning Services in Houston call us at (713) 364-0094 or Schedule Your House Cleaning or Maid Service today!
The Cleaning Services We Offer in Houston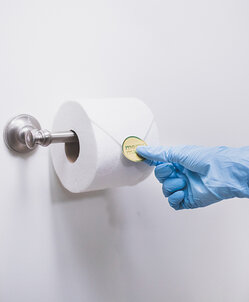 From maid services to move out cleaning to small office cleaning - we've got you covered!
Maid Service in Houston
Searching for thorough and reliable Houston maid services? Count on us! Our Houston maids offer customized services to suit your needs. Need weekly services? We can help. Need a maid service once a month? We'll be there.
House Cleaning Services
House Cleaning Services may include vacuuming, dusting, mopping floors, wiping down countertops and surfaces, sanitizing bathrooms and kitchens as well as laundry service or organizing closets. Our professional maids are trained in industry best practices so they use only safe products that won't damage your furniture or other belongings while providing superior results every time.
All of our maids are thoroughly trained, background-checked, and insured. Check out our maid service page for more information.
Our Other Cleaning Services
Aside form maid services, some of our other cleaning services include:
Holiday cleaning
Detailed cleaning
Enhanced disinfection
Give us a call at (713) 364-0094 or reach out online to request your free estimate. We guarantee our Houston cleaning services for your peace of mind.
COVID-19 and Disinfecting Update
At Merry Maids of Houston, we're committed to the safety and health of our customers and team members. During this time, all of our cleaning services include enhanced disinfecting of high-touch areas in your home. We've upgraded our product line to include disinfecting products that meet the EPA's criteria specific for COVID-19.
*Disinfection cleaning is only effective on hard surfaces
Download Our Free Weekly and Yearly Cleaning Guides From Your Local Merry Maids Owners Here!
Our Full List of Services