Home Cleaning Services in Jacksonville, FL
House Cleaning Services in Jacksonville, FL
If you've ever come home to an exceptionally clean space, you understand how great that feels. Maintaining a clean and tidy home is not easy. Merry Maids® is here to change that. Our home cleaning services in Jacksonville, FL and Duval County restore balance to your life. We do this by taking care of every inch of your home.
CALL OUR PROFESSIONAL CLEANING COMPANY TODAY AT (904) 494-8238 OR SCHEDULE HOUSE CLEANING AND MAID SERVICES NEAR YOU
Professional Cleaning Services Near You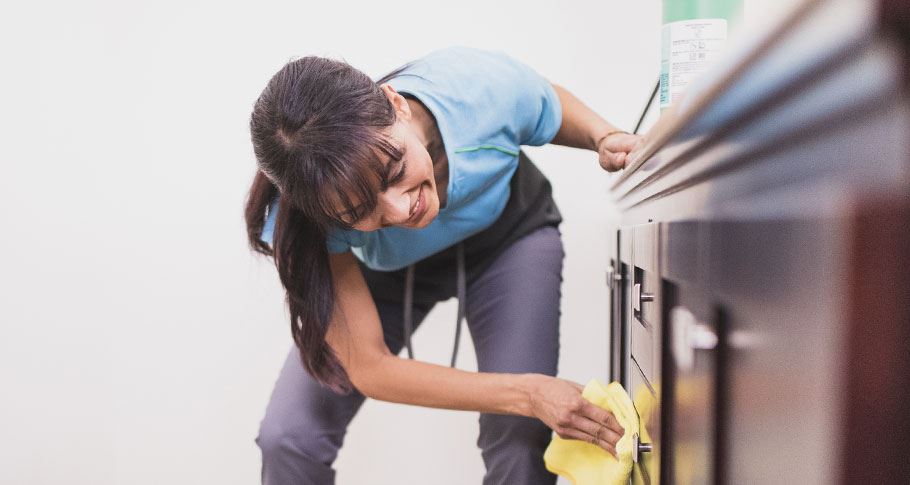 Maid Service in Jacksonville
Professional maid services in Jacksonville provide a wide range of options for homeowners looking to keep their homes ready for guests. From one-time deep cleans to recurring maintenance cleanings, these maid services can help maintain the appearance of your home while saving you time and energy.
Additional services include:
Our time-tested techniques are the result of spending countless hours in homes. Our name is backed by 40 years of experience. Our house cleaning company is available with maid service in Jacksonville when you need cleaning services for your home or commercial property.
Call our cleaning company today at (904) 494-8238 or schedule your maid services in Jacksonville, FL online.
Cleaning Services for Every Occasion
Our highly-trained house cleaning professionals in Jacksonville understand that every house is unique. We don't approach our cleaning regimen with a "one-size-fits-all" mentality. We build out a custom checklist designed to fulfill your preferences.
We also offer different services for unique circumstances:
Housekeeping
Enhanced Hard Surface Disinfection Services
Environmentally-Sustainable Green Cleaning
One-Time, Seasonal, or Deep Cleaning
Apartment Cleaning
Contact us online or call (904) 494-8238 to hire Merry Maids of Jacksonville for home cleaning services in Jacksonville, FL.
Our Full List of Services