Move-In & Move-Out Cleaning in Jacksonville
House & Apartment Cleaning Services Near You
When it comes to making sure you retain your full security deposit or or maintaining peace of mind from the home you're moving to being safe for your family, our team can help. Merry Maids of Jacksonville offers move in and move out cleaning services to help make your next move in or out an absolute breeze. Our Jacksonville experts will take care of ensuring your space is thoroughly cleaned. With this taken care of, you'll be able to worry about other essential moving tasks like packing, scheduling movers, and more.
Just like with our routine house cleaning services, our move-in and move-out cleaning services in Jacksonville will leave your new or old place sparkling clean. We'll be sure to touch up every inch, from the bedroom to the kitchen and all those hard-to-reach places. We're experts in delivering a clean you can see and feel the moment you step inside.
Looking for move out cleaning services near Jacksonville? Call our team at (904) 494-8238 or contact us online today!
With our experts, you can get:
Free cleaning quotes

A worry-free guarantee

Advanced techniques and processes

After construction cleaning for renovations and new homes

Household packing services to help smooth out the transition
How Do I Clean My Home Before I Move?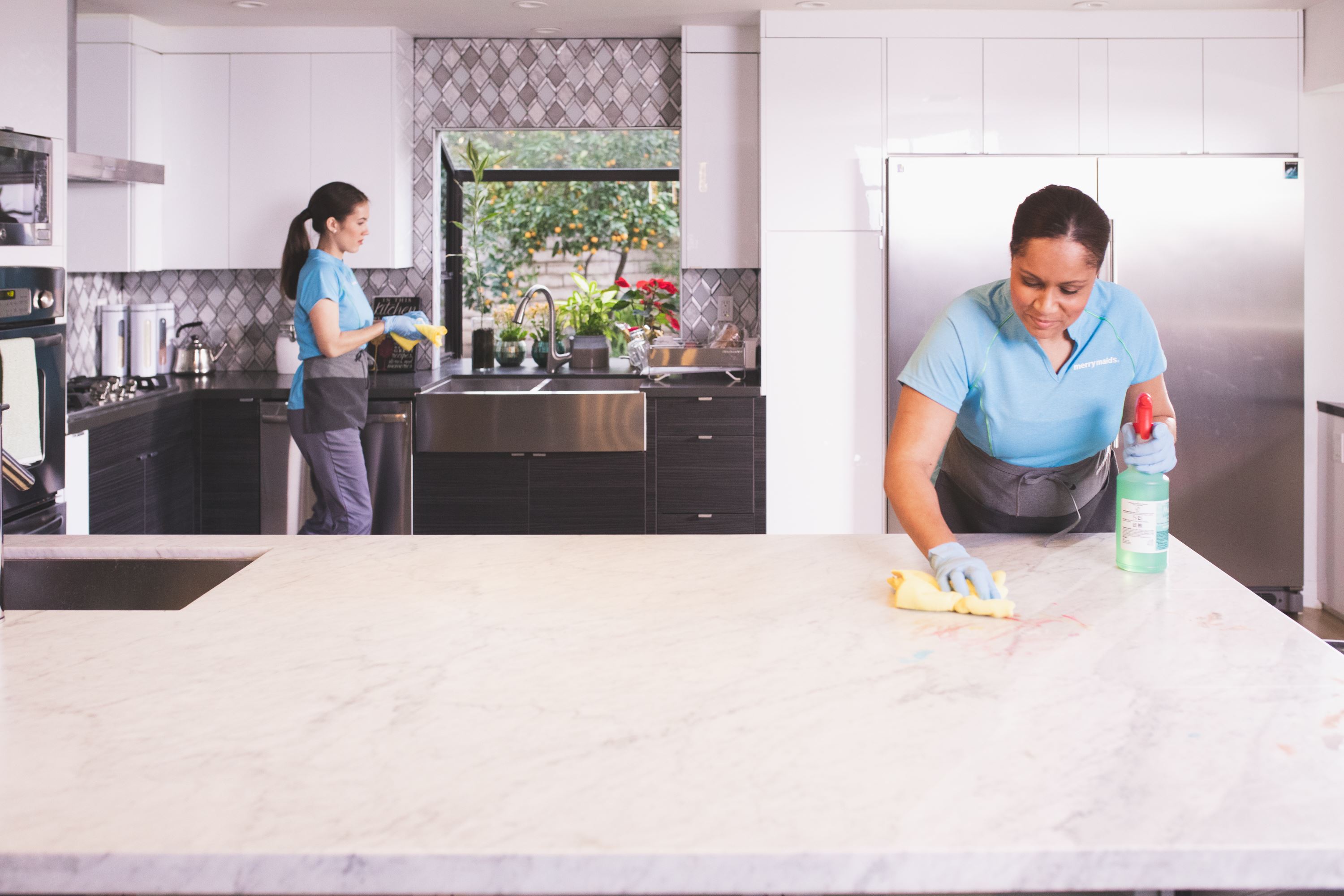 While you may be considering completing it yourself via a moving-in or moving-out cleaning checklist, it's best to turn to a professional cleaning company for help. Not only because of the sheer number of things that must be checked off but to make sure you won't lose hundreds of dollars off your security deposit due to an expensive cleaning fee.
Some of the most common tasks needed to be completed before moving out include:
Vacuuming carpets and flooring

Sweeping and mopping any hard flooring

Dusting and wiping surfaces

Cleaning baseboards

Dusting window coverings

Cleaning windows

Scrubbing and polishing bathroom fixtures

Wiping down various appliances
With the help of our team of experts, you'll be able to forget the stress of cleaning and keep your whole security deposit in the process!
Move-In & Move-Out Cleaning for Landlords
If you own or manage an apartment building, homeowners association, or something else, you may be looking for a little extra help getting your units ready for showing or move-in. For over forty years, tenants and property managers have continued to turn to Merry Maids for quick, efficient, and quality moving cleaning services.
Request an estimate online for move in cleaning services, or call us at (904) 494-8238 to get started!
Base Hours: 2 - 5
Includes: Dusting, Mopping, Vaccuuming, Windows
Merry Maids Recommends: Weekly or Bi-Weekly Cleaning