Lancaster House Cleaning Services
Local House Cleaning Services Near You
Base Hours: 2 - 5
Includes: Dusting, Mopping, Vaccuuming, Windows
Merry Maids Recommends: Bi-weekly cleaning
Delegating your regular deep cleaning tasks to the professionals at Merry Maids of Lancaster, PA may be a great solution.
It's the simplest and most cost-effective way to keep your space looking great. We know clean, so we back all of our cleaning services with a satisfaction guarantee.
Looking for reliable house cleaning services near you? We've got you covered! Request an estimate online or call (717) 219-2745.
Professional House Cleaners in Lancaster You Can Trust
Relax. It's Done®. If you trust our caring team of house cleaners in Lancaster, you'll have a completely clean home. Just the way you want it. At Merry Maids of Lancaster, PA, we value your health. We use environmentally friendly cleaning products that are safe for you, your family members, and any pets in your household.
We work to ensure your peace of mind. That's why our cleaning employees in Lancaster are fully screened and thoroughly trained. We can make it much easier for you by providing the essential cleaning supplies.
Customized House Cleaning Services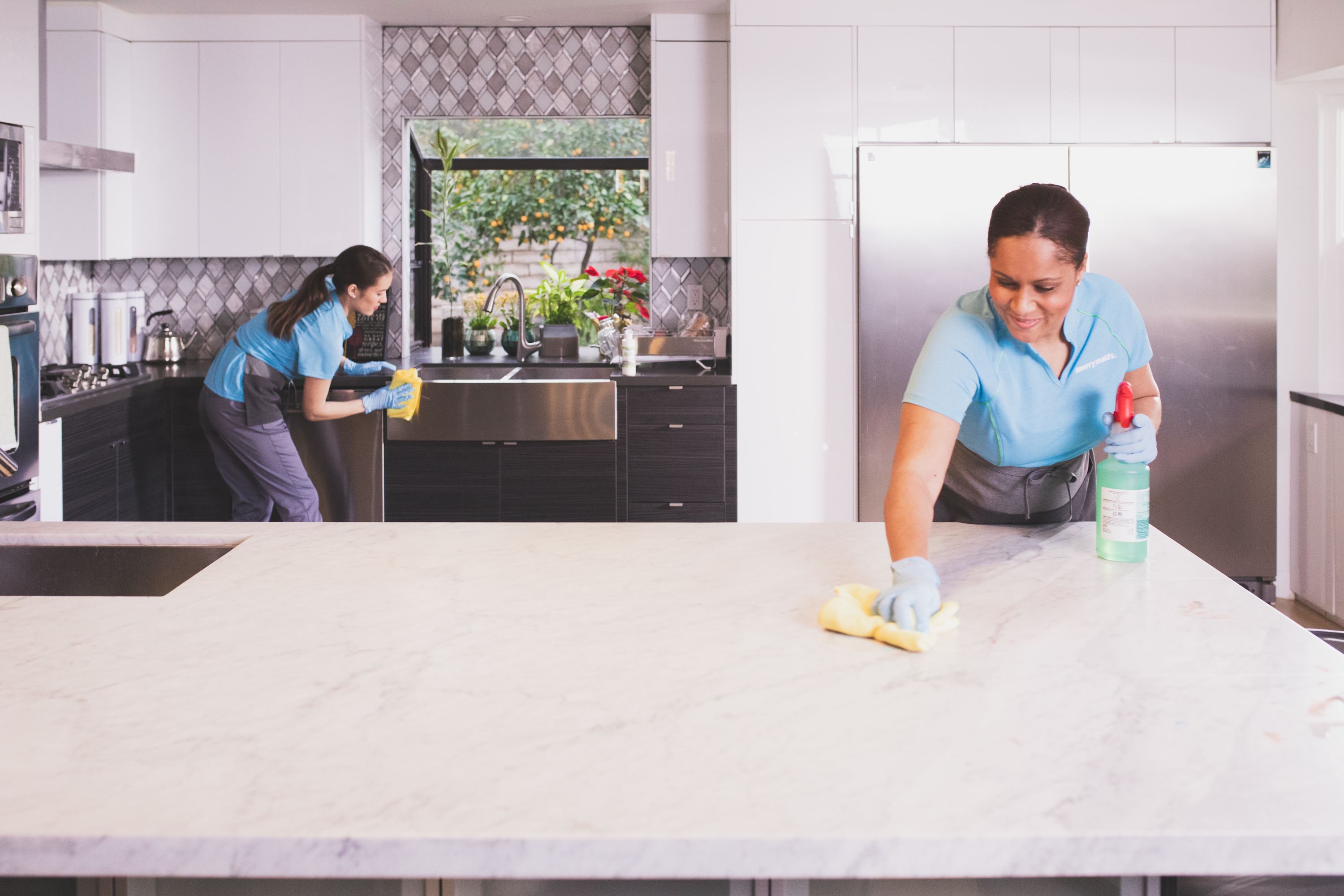 Customers looking for a tailored approach to house cleaning can find it with Merry Maids of Lancaster, PA. We provide customized plans that are designed based on the unique needs of each home and family.
We take the time to focus on individual needs so you get services tailored to your exact specifications – from the frequency of visits to the details of what's being cleaned, no effort is spared in providing customers with top-notch service. Some services we offer include:
Wiping & sanitizing surfaces
Dusting
Mopping and cleaning floors
Window cleaning
Vacuuming
Bathroom & kitchen cleaning
Whether it is floors, fixtures, surfaces, or appliances, our services provide an efficient deep cleaning that leaves your home spotless every time! With Merry Maids of Lancaster, PA's house cleaning services, you can rest easy knowing that your home is in good hands.
Let our House Cleaners Clear Up Your Busy Schedule
Are you looking to free up more time in your schedule? you may want to leave your house cleaning chores to Merry Maids of Lancaster, PA.
We can personalize our housekeeping services with your desires and your budget. To get a free in-home estimate, contact us today!
Contact us online or call (717) 219-2745 to get started with house cleaning services in Lancaster.
Give the gift of Clean. Click here to give a gift for any occasion!