House Cleaning
Base Hours: 2 - 5
Includes: Dusting, Mopping, Vacuuming, Windows
Merry Maids Recommends: Weekly or Bi-Weekly Cleaning
If you're always short on time, then see how a house cleaning service in Lawrence, KS can help you reclaim some free hours. With recurring services from Merry Maids of Lawrence, you won't have to worry about dust and dirt. We'll vacuum your floors, clean your baseboards, and remove stains.
We'll base our house cleaning services on your unique needs, so we can visit you once a week or once a month. We want you to trust our team members, so we take the time to carefully screen and background check every applicant. We're bonded and insured for your financial protection and peace of mind. We believe in putting our customers first, so we:
Offer reliable service
Bring our own cleaning supplies
Use environmentally friendly materials
Give yourself permission to relax, and let us handle all of your house cleaning needs in Lawrence, KS. We work with people throughout the area, so call Merry Maids of Lawrence today for your free estimate.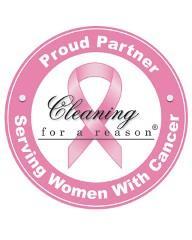 Give the gift of Clean. Click here to give a gift for any occasion!