Merrimack Valley House Cleaning Service
Base Hours: 2 - 5
Includes: Dusting, Mopping, Vacuuming, Windows
Merry Maids Recommends: Weekly or Bi-Weekly Cleaning
Reliable House Cleaning Services in Lawrence
When you're doing chores like scrubbing, washing, dusting, and vacuuming, it can feel like you're losing valuable time. By hiring Merry Maids, you can do more of what you love and spend less time cleaning. Our Merrimack Valley team's goal is to give you a completely clean home. Just the way you want it.
Contact our experts online, or call us at (978) 631-1140 for maid services you can trust in Lawrence and Andover!
A Cleaning Service You Can Trust
Trust is a major factor when you invite someone into your home, so we ensure the dependability of our team members by carefully screening and training them before sending them out on any job. When we come to your location to clean, you won't have to worry about providing any of the supplies. We're equipped with environmentally friendly products that are safe and effective.
Merry Maids offers house cleaning services to clients who require weekly, biweekly, or monthly cleanings. We even offer maid services and housekeeping! We'll keep your home clean so that you can spend time enjoying the activities that you love.
Your satisfaction will be our focus for as long as you're a customer. Give us a call today to schedule your next cleaning appointment in Lawrence, Andover, North Andover, North Reading, Chelmsford, and beyond.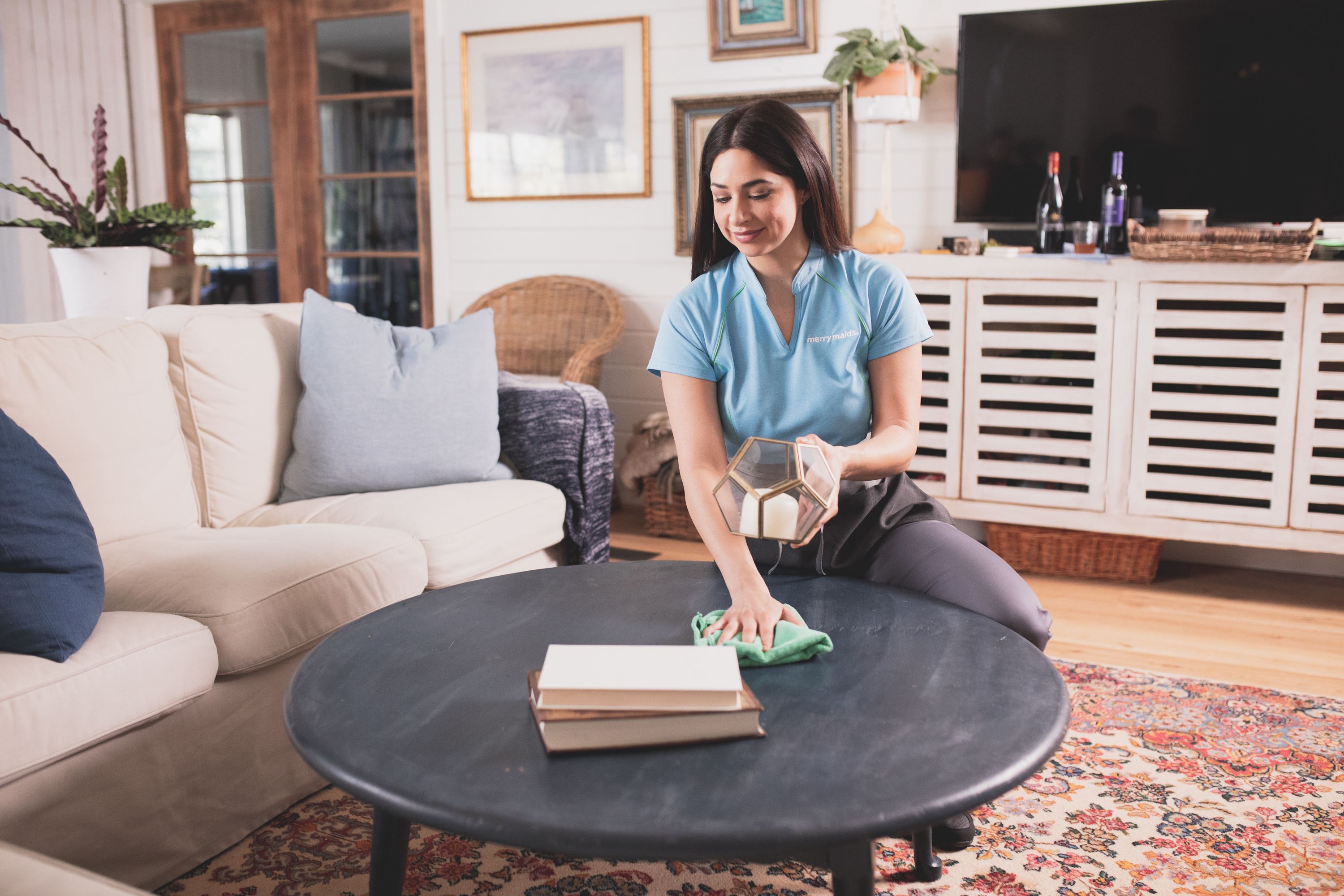 Benefits of Professional Maid Services
By turning to Merry Maids, customers get the benefit of a thorough clean without having to lift a finger. We have the expertise, experience and resources to tackle tough dirt, grime and dust in even hard-to-reach areas. With us, you can trust that your home will be as clean as it can be from top to bottom. Our team is bonded and insured for your peace of mind, which ensures that your property is in safe hands.
You can always expect us to use high-quality products and proven techniques to:
We also offer flexible scheduling, so you can always do what you need to do, while knowing that your home is being taken care of professionally by experienced cleaners.
Let Merry Maids refresh your home. Request your estimate or call (978) 631-1140 for maid service in Merrimack Valley today!