Maid Services in Andover
Quality Cleaning Services in Merrimack Valley
Base Hours: 2 - 5
Includes: Dusting, Mopping, Vacuuming, Windows
Merry Maids Recommends: Weekly or Bi-Weekly Cleaning
Merry Maids of Merrimack Valley is a maid service that works hard to provide a wide range of customized cleaning services to homeowners throughout Andover, North Reading, and Merrimack Valley. We're a bonded and insured company that wants to earn the trust of every customer who seeks our help. We consistently perform thorough cleanings by taking a highly detailed approach to every task, and we're proud to do so using environmentally friendly products.
Contact us online or call (978) 631-1140 to request an estimate for maid services near Andover.
Trusted Maid Services in Andover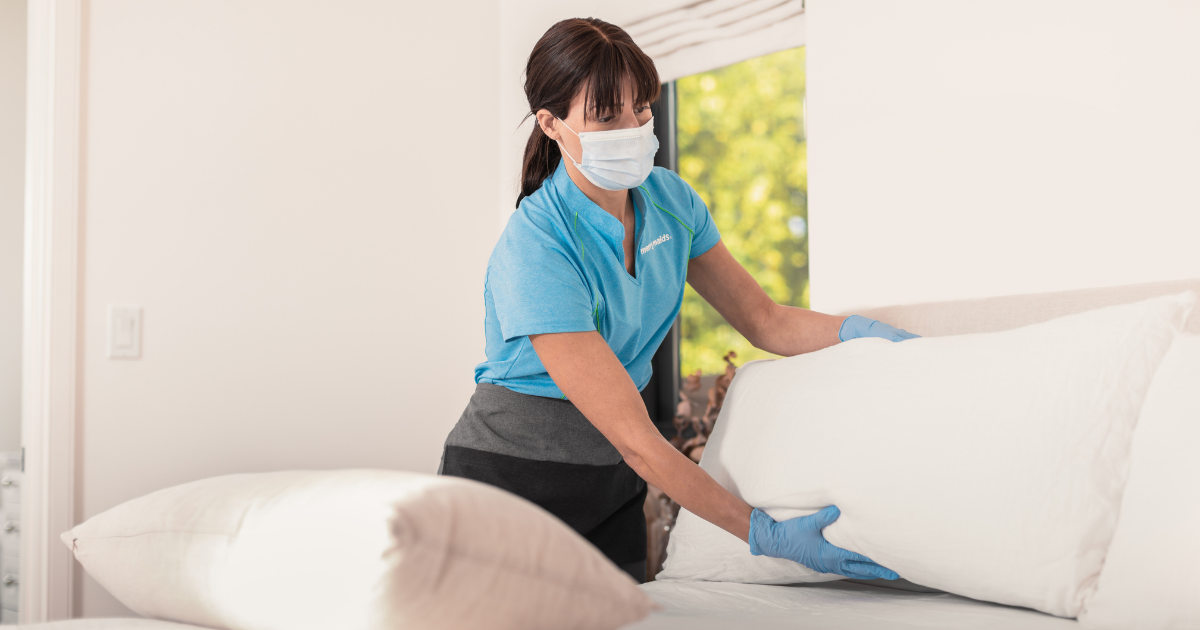 Your satisfaction will be a top priority for us. Our commitment to customer support has earned us numerous accolades, including the Women's Choice Award and accreditation from the Better Business Bureau. Personalization is the key to our business, and this allows us to meet the needs of all our clients whether they need one-time or regular service.
Merry Maids of Merrimack Valley believes that treating each house with great care and respect is one of the most important qualities of a maid service. Homeowners throughout Andover, North Reading, and beyond come back to us for our maid services because we're able to bring out the best qualities of their kitchens, bathrooms, bedrooms, and other areas. If you'd like to know more about our rates or our services, please contact our office today.
come home to more Request Your Free Cleaning Estimate Now!