Maid Service in Myrtle Beach, SC
Base Hours: 2 - 5
Includes: Dusting, Mopping, Vacuuming, Windows
Merry Maids Recommends: Weekly or Bi-Weekly Cleaning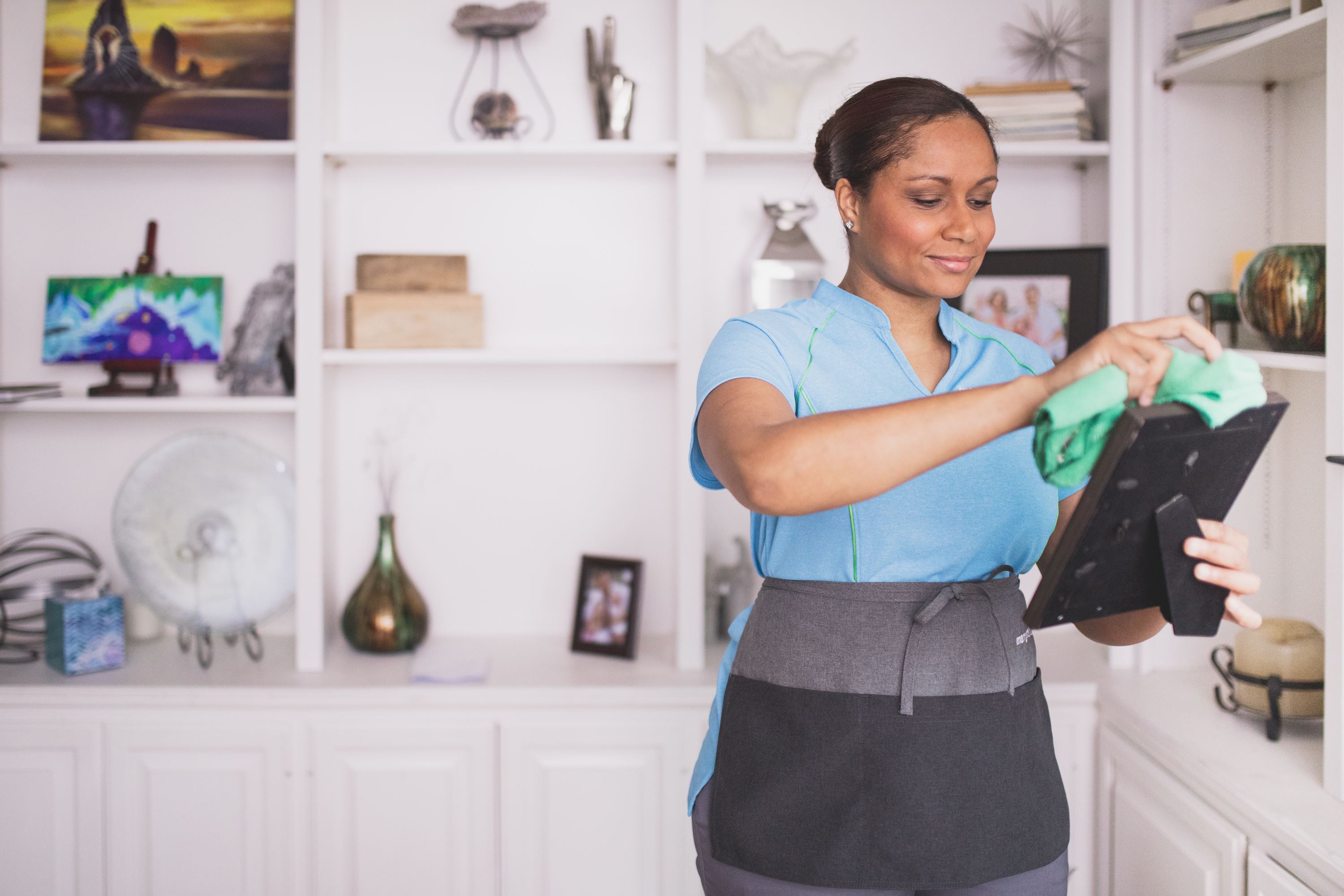 When you turn to Merry Maids of the Grand Strand you can breathe a sigh of relief because your days of doing chores will be over. Enlist our maid service, and our team will thoroughly clean your home from top to bottom with your expectations in mind. Areas we serve include Myrtle Beach, North Myrtle Beach, Conway, Murrells Inlet, Surfside Beach, and Garden City.
We know that we're guests in your home, so we'll be respectful of your property. We'll also be professional and consistent because we want to treat you to a completely clean home. Just the way you want it.
Looking for maid services in the Myrtle Beach area? Contact our team members for a free estimate or call us at (843) 284-7720!
Professional Cleaning Services You Can Trust
To start the process off right, we'll acquaint ourselves with your property by performing an in-home analysis, and we'll then put together a customized plan so that it will be easier for our team to transform your home to your liking. We can help you with anything including:
Apartment cleanings
Post-construction cleanings
After-party cleanings
Want to hear what our past clients have to say about us? Check out our customer reviews!
If you live near Myrtle Beach, and you seldom have the time or the energy to give your home the attention it needs, turn to Merry Maids of the Grand Strand. We know clean, and our maid service is affordable. Call us today to request a free estimate!
Get the professional maid service that you deserve. Call (843) 284-7720 now to speak with our team.
Keep It Clean with Maid Service in Myrtle Beach
Maid services are an invaluable asset for busy households. They provide a variety of cleaning and organizational tasks that can help keep your home in top condition. But what exactly do maid services offer? Here's a look at some of the most common services included with maid service:
1. Dusting – Maids will dust all surfaces, including furniture, shelves, counters and other areas throughout the house. This helps to reduce allergens in the air as well as keeping surfaces looking clean and fresh.
2. Vacuuming – Vacuuming is essential for removing dirt, debris and pet hair from carpets or rugs throughout your home; it also helps extend their life span by preventing wear-and-tear on fibers due to embedded particles over time! Your maid service will make sure every inch is vacuumed thoroughly so you don't have to worry about missed spots or hidden messes lurking beneath furniture pieces like couches or beds where vacuums may not reach easily otherwise!
3 . Mopping - Mopping floors keeps them looking shiny while also helping prevent slips caused by tracked-in dirt from outside shoes entering into living spaces indoors during wet months when mud may be more prevalent than usual around doorways leading inside homes.
4 . Bathroom Cleaning - Bathrooms require special attention since they tend to accumulate mildew quickly due to humidity build up from showers and baths taken daily. We understand how important a clean bathroom is for your home to feel fresh, so we take extra care to clean all the hard to reach places behind toilets and around showers.
5 . Kitchen Cleaning - Kitchens require specialized attention because there's usually more grease buildup along countertops after cooking meals plus crumbs get stuck between appliances making it difficult sometimes to clean without adequate cleaning supplies.
come home to more Request Your Free Cleaning Estimate Now!