Professional Cleaning Company in Plainville
House Cleaning and Maid Service Near You
Life can be unpredictable and complicated—which is why you need a residential cleaning service you can always count on. Merry Maids® is your trusted home cleaning service in Plainville and Waterbury that helps you reclaim time from your endless list of household chores.
Backed by a name with 40 years of experience, you can rest assured your home is in the best hands with Merry Maids of Plainville.
It's time to live in the moment and leave the housekeeping to the professionals - the Merry Maids near you.
Get in touch with the best housekeepers near you by calling (860) 578-2658 or request an estimate online now!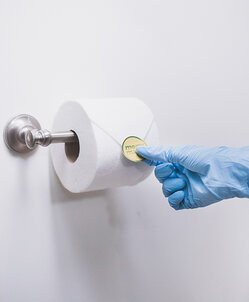 Plainville House Cleaning Services
Merry Maids of Plainville is a national leader in house cleaning services, providing fast and reliable solutions to help our customers keep their homes healthy, clean, and spotless. We offer services such as one-time deep cleans, ongoing scheduled cleaning sessions, or even complete move-in/move-out cleaning packages.
Our Full List of Services