Maid Services in Plainville
Affordable Maid Services Near You
Base Hours: 2 - 5
Includes: Dusting, Mopping, Vacuuming, Windows
Merry Maids Recommends: Weekly or Bi-Weekly Cleaning
Are you searching for an affordable and reliable maid service in Plainville or Farmington? Call the trusted team at Merry Maids of Plainville and let us clean up so that you will not have to. We realize that most people are too busy to keep their homes as neat and tidy as they would like. That's why we are dedicated to providing all of our clients have access to the professional maid service they deserve.
Contact us online or call (860) 578-2658 to request an estimate for maid services near Plainville, CT.
Choose Merry Maids of Plainville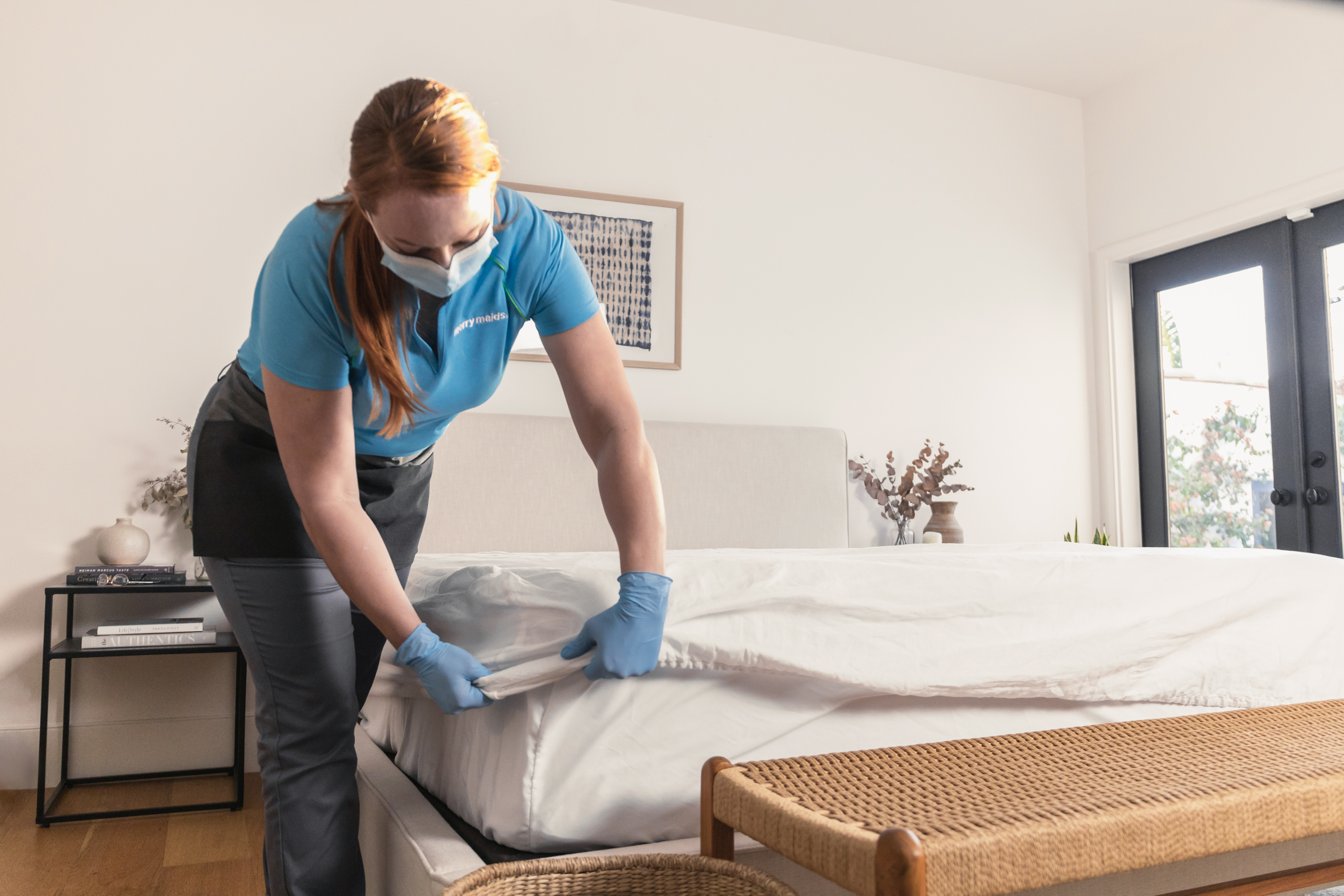 We are dedicated to client satisfaction, and offer a wide variety of affordable cleaning packages. Whether you need our services, weekly, bi-weekly or monthly, we have the skills and personnel to get the job done. We provide accurate estimates, which are based on the size of your space. Our maid services for our Farmingon, Plainville, Litchfield, Avon, Canton, and Simsbury clients are second to none.
Here are some additional reasons to choose us:
Locally owned and operated cleaning franchise
Insured, bonded and licensed staff
Satisfaction guaranteed
We hire only high-quality employees
Friendly, professional service
Choose the dependable professionals at Merry Maids for comprehensive maid service in Plainville and Farmington. Call today to schedule a free in-home consultation with a member of our team.
come home to more Request Your Free Cleaning Estimate Now!