House Cleaning in Sarasota, FL
Base Hours: 2 - 5
Includes: Dusting, Mopping, Vaccuuming, Windows
Merry Maids Recommends: Weekly or Bi-Weekly Cleaning
Trust your house cleaning needs in Sarasota, FL to a company that will make your satisfaction a priority. At Merry Maids of Sarasota & Bradenton, we believe that you deserve a completely clean home. Just the way you want it.
Looking for a cleaning company near you? Reach out online to the trained team at Merry Maids of Sarasota & Bradenton, or call us at (941) 782-9273!
House Cleaning Near You, On Your Terms
With the support of a trusted national brand, our locally owned Sarasota home cleaning company has taken steps to accommodate the diverse needs of area customers. Recognizing that your house cleaning needs may be very different than those of your friends and neighbors, we'll offer you weekly, biweekly, and monthly recurring service options. No matter how often you need us, you can be certain that you'll receive reliable and effective house cleaning services in Sarasota.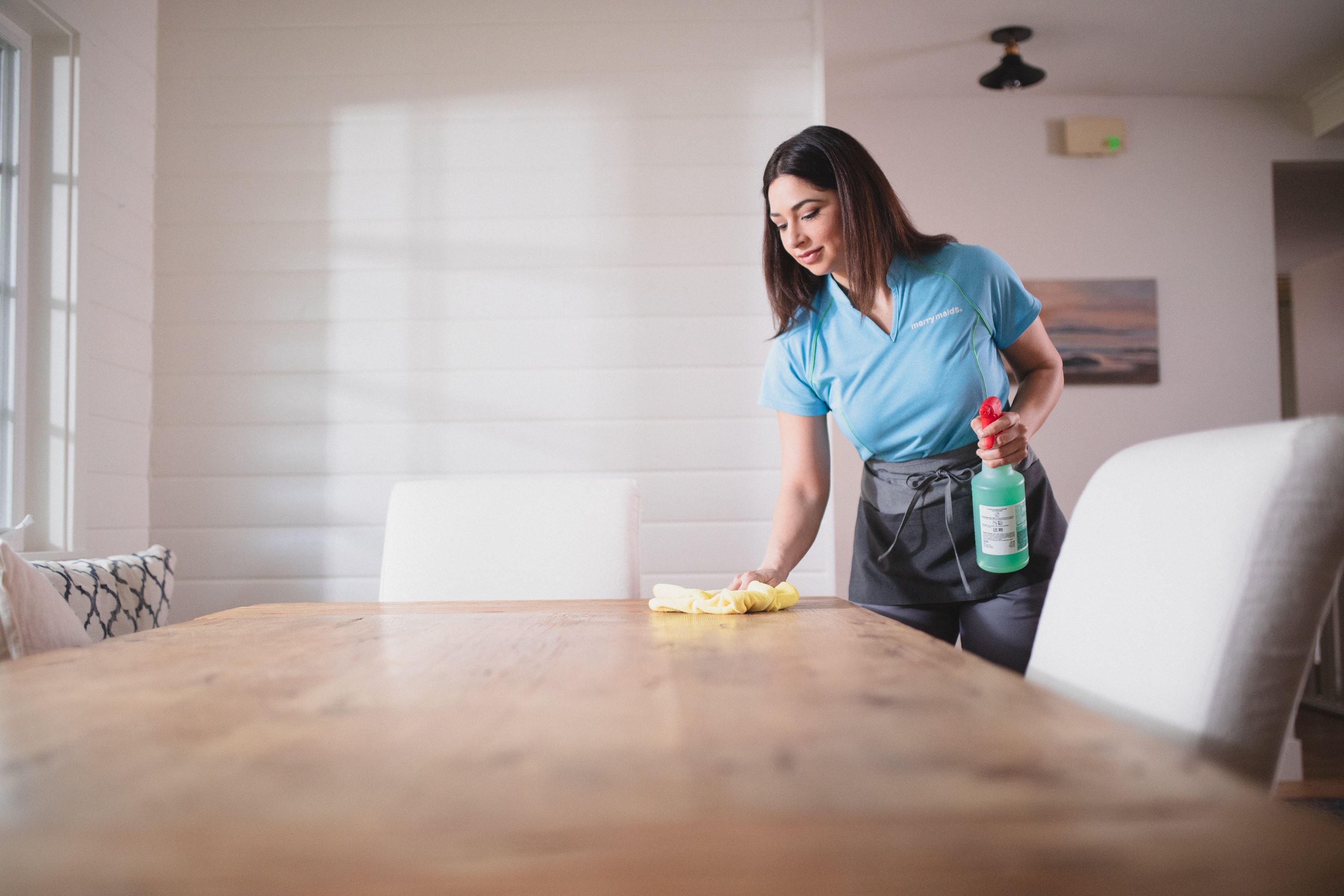 Trusted House Cleaners Near Bradenton
All of our employees are fully screened, and they're also trained in numerous cleaning methods and procedures. Furnished with eco-friendly cleaning supplies, we can deliver results that will be safe for your children, pets, and belongings. While we're at it, we'll also keep an eye on the details to help ensure the spotless results that your happiness demands.
House cleaning isn't all we do. We also offer maid services, move-in/move-out cleaning, and one-time cleaning for special events, always held to the highest standard.
Reliable House Cleaners in Sarasota
Ditch the housework and start spending more time doing the things that you enjoy! At Merry Maids of Sarasota & Bradenton, we offer dependable house cleaning services to customers throughout Sarasota, FL. Call today for more information.
Request an estimate with our professionals, or give us a call at (941) 782-9273 for house cleaning today
Give the gift of Clean. Click here to give a gift for any occasion!