Move Out Cleaning Service in Casselberry
Made Ready Move Out Cleaning for Homes & Apartments
Are you preparing your home for staging and sale? Are you trying to get your new apartment ready for moving in before you arrive? Are you trying to get some of your deposit back from your landlord?
Merry Maids of Seminole County can help you in any moving related circumstance. Our professional move out cleaners can help reduce some of the stress of moving. We take care of the cleaning for you.
Let us get your home ready for moving. Call (407) 278-7808 to learn about our make ready cleaning services in Casselberry.
Move In Move Out Cleaning Services for Apartments, Condos, Houses, and More!
It doesn't matter what your role, title or situation is.
Our professional maids have helped people like the following:
Homeowners
Apartment Dwellers
Realtors
Property Managers
Homeowner Associations
Landlords
Leasing Offices
How a Move Out Cleaner Can Make Moving Easier in Seminole County
You may be wondering whether a cleaning crew is necessary or the best fit for your situation. Here are some of the most common reasons that people love to hire move out cleaning teams: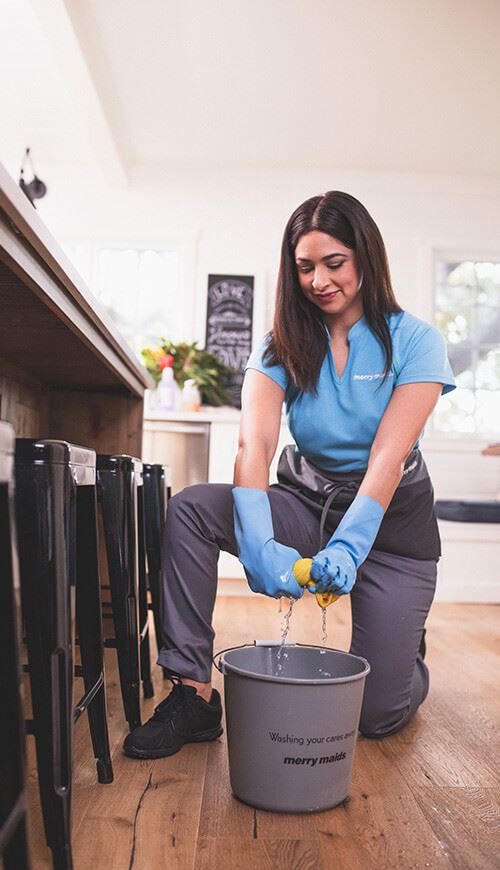 Time & Scheduling: Figuring out how to schedule and fit in every little step is one of the hardest parts of moving. If you feel like you don't have time, a cleaning crew will make sure the job gets done.
Stress & Chaos: It seems like it's inevitable. During the move something goes wrong. Packing takes too long. The moving company has unexpected fees. Last minute details cause problems. Our professional move out cleaners can eliminate at least one source of stress. And help you stay organized!
Reputation or Brand: For property management teams, making sure your buildings always look enticing is vital. Getting a team that is experienced with move in and move out cleaning should always be a priority.
Make Ready Cleaning in Every Room
What does cleaning look like for the kitchen and dining areas?
Cabinets wiped down inside and out
Countertops scrubbed and organized
Glass and chrome surfaces cleaned to shine
Drawers wiped down inside and out
Sink and faucet disinfected and polished
Appliances wiped down
Backsplash cleaned
Flooring thoroughly mopped
What does cleaning look like for the bathroom?
Tile and grout scrubbed clean
Tub and shower cleaned to shine
Shower door cleaned
Sink and faucet disinfected and polished
Toilet scrubbed inside and out
What does move out cleaning look like for living & sleeping rooms?
Doors and door frames dusted
Windowsills, blinds, and latches cleaned
Ceilings dusted
Walls dusted
Carpet vacuumed and groomed
Hardwood floors cleaned
Why Choose Merry Maids of Seminole County?
Merry Maids of Seminole County is a locally owned business. We are backed by the nationally recognized brand with decades of experience! Our Casselberry team strives to provide superior quality of service and make your stressful life a little more manageable with trustworthy, detailed house cleaning services. When you're ready to work with the best, reach out to us today!
*Disinfection cleaning is only effective on hard surfaces
Learn more about our moving cleaning service in Seminole County. Call (407) 278-7808 today!