Maid Services in Waco, TX
Reputable Maid Service Near You
Base Hours: 2 - 5
Includes: Dusting, Mopping, Vacuuming, Windows
Merry Maids Recommends: Bi-weekly cleaning
We understand that life can be busy and it can be difficult to find the time to clean, which is why our maid service is the perfect solution. Our maid cleaning service is top quality and can help you keep your home clean and clutter-free.
When you're searching for a thorough, consistent, and customized maid service in Waco, look no further than Merry Maids of Waco. We offer all of our customers a free in-home estimate to customize our maid services based on your unique needs.
Our house cleaning packages can be tailored to weekly, biweekly, or monthly intervals depending on your schedule and preferences.
Contact our Waco maid service experts at (254) 633-2664 or request an estimate online today!
Local Maid Cleaning Services in Waco, TX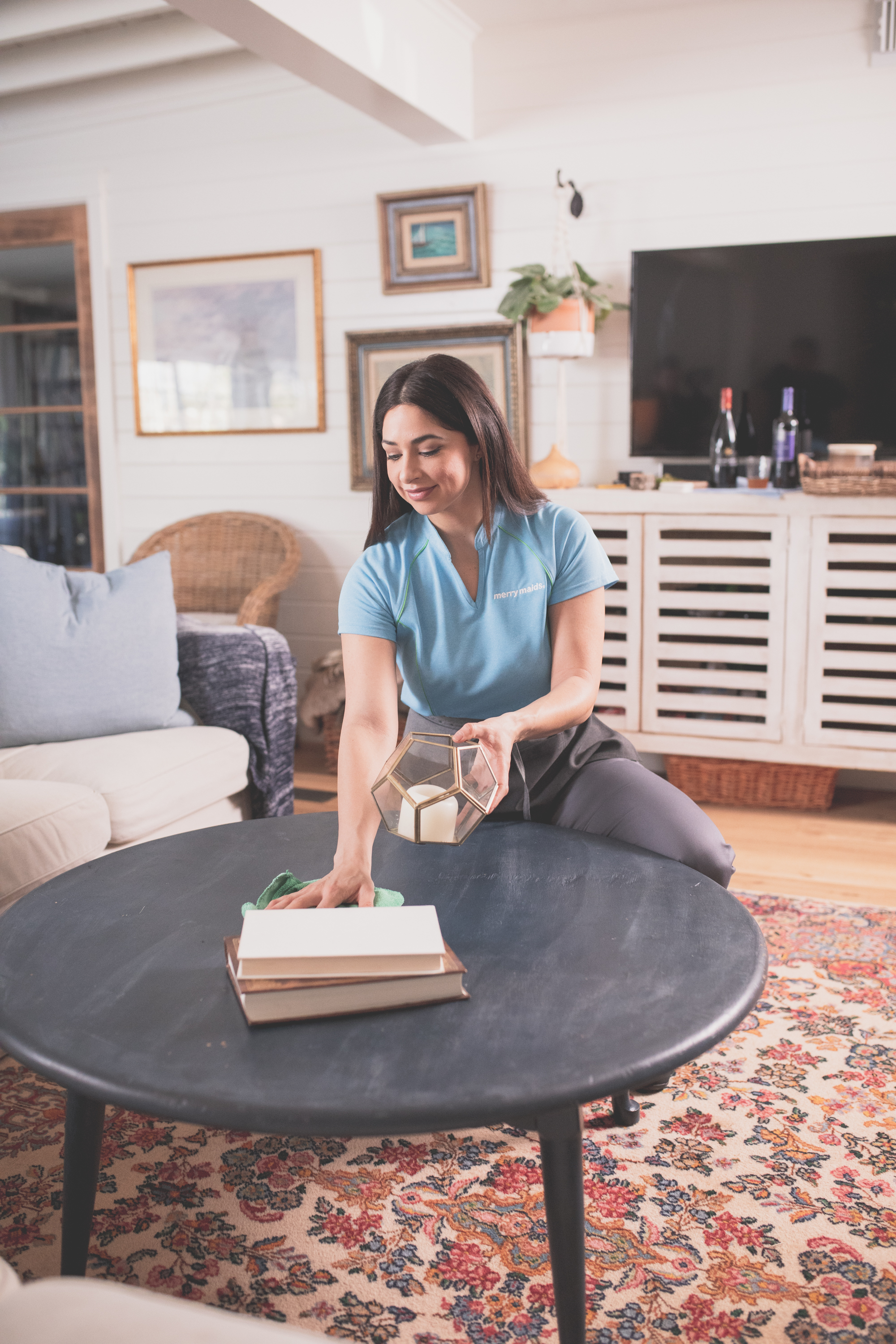 With years of experience serving our community in Waco, we're proud to have been recognized by the "Women's Choice Awards" as America's Most Recommended Cleaning Service. We've also received local recognition as the 2019 "Best of Waco" winner for maid services, and are an accredited business in the BBB and work hard to maintain our solid reputation.
At Merry Maids of Waco, you can expect our professional maid services to be considerate of your home and deliver a truly personalized clean. We care for our customers and for the community of Waco, which is why we provide thorough and top of line cleaning services.
Maid Services You Can See And Feel
At Merry Maids of Waco, our goal is to give you a completely clean home, as we understand how important a clean environment for your home is.
Some of the maid services we offer in Waco include:
General Cleaning: This involves basic cleaning tasks such as dusting, vacuuming, mopping floors, and cleaning surfaces.
Kitchen Cleaning: We can focus specifically on cleaning your kitchen, including cleaning countertops, appliances, sinks, and other surfaces. They may also clean inside the oven and refrigerator upon request.
Bathroom Cleaning: Our maids can thoroughly clean and sanitize your bathrooms, including scrubbing toilets, cleaning showers and bathtubs, wiping down mirrors, and disinfecting surfaces.
We provide customized cleaning solutions so you can be satisfied with your service, as we back our results with our worry-free guarantee. So if you're in need of a local maid service, contact our experts for help today!
For maid services you can trust in Waco, give us a call at (254) 633-2664 or request a free estimate online!