Waltham House Cleaning
Home Cleaning Services Near You
Base Hours: 2 - 5
Includes: Dusting, Mopping, Vacuuming, Windows
Merry Maids Recommends: Weekly or Bi-Weekly Cleaning
Regular house cleanings can do wonders for your property, your belongings, and even your personal well-being. At Merry Maids of Waltham, Acton, & Burlington, we believe that a clean home doesn't have to come at the expense of your valuable free time. We're committed to our clients in Waltham, MA, and we hope to make it possible for you to spend more time doing the things that you enjoy.
Contact us online or call (781) 285-3726 to request an estimate for house cleaning services near Waltham.
Professional House Cleaning Company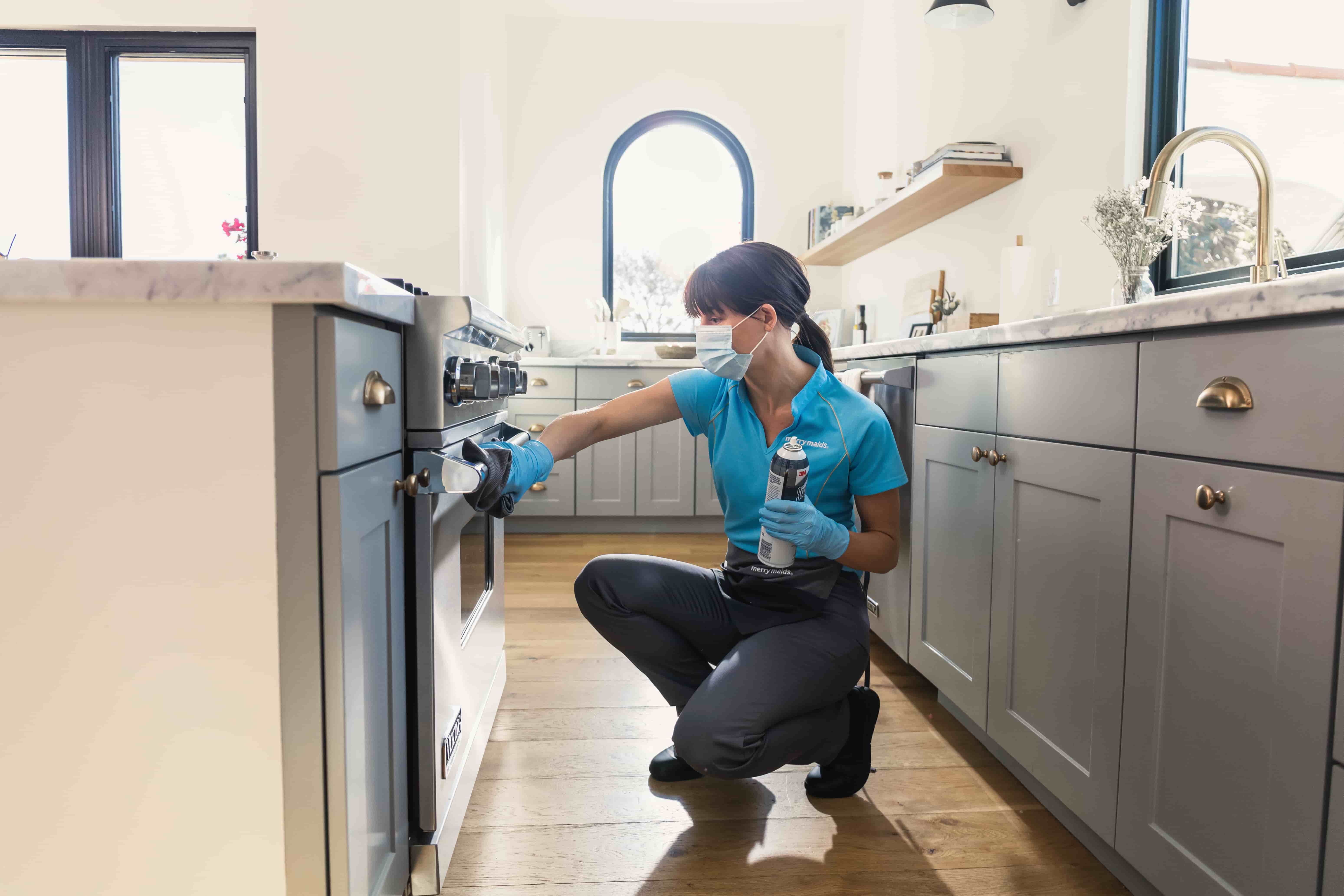 We recognize that every property, like every customer, is different. To accommodate those differences, we proudly offer weekly, biweekly, and monthly recurring cleaning options. No matter how often you need us, you can be confident that you'll receive detail-oriented service from our trustworthy team members. All of our house cleaning employees are fully screened, highly trained, and well-versed in an array of cleaning products and techniques. We'll even use our own supplies so that you consistently receive environmentally friendly and high-quality results.
What Is Included In The Deep Cleaning Of A House?
Deep cleaning of a house is a thorough cleaning that goes beyond the usual daily or weekly cleaning tasks. It involves cleaning every nook and cranny of the house to get rid of dirt, dust, and grime that may have accumulated over time. Here are some of the things that are typically included in a deep cleaning of a house:
- Dusting: All surfaces, including furniture, shelves, and decorations, should be thoroughly dusted, including hard-to-reach areas like light fixtures, ceiling fans, and baseboards.
- Vacuuming and mopping: All floors should be vacuumed and/or mopped, including carpets, rugs, and hard floors.
- Kitchen: The kitchen should be cleaned from top to bottom, including the inside of the oven, the refrigerator, and the cabinets. Countertops, sinks, and appliances should also be thoroughly cleaned.
- Bathrooms: Bathrooms should be thoroughly cleaned and disinfected, including the toilet, sink, shower, and bathtub. The tiles and grout should also be scrubbed clean.
- Windows: All windows and glass doors should be cleaned both inside and out, including the frames and sills.
- Walls and ceilings: Walls and ceilings should be wiped down to remove any dust, cobwebs, or stains.
- Upholstery and curtains: Upholstery should be vacuumed and/or steam cleaned, and curtains should be washed or dry cleaned.
- Light fixtures: All light fixtures, including lamps and chandeliers, should be cleaned and dusted.
- Baseboards and molding: Baseboards and molding should be wiped down and dusted.
- Air vents and ducts: Air vents and ducts should be cleaned to remove any dust or debris.
Overall, deep cleaning of a house is a comprehensive cleaning service that leaves no corner of the house untouched. It's important to note all deep cleaning services can be tailored to fit your unique needs.
A Completely Clean Home. Just the Way You Want It
For quality maid services in Waltham, MA, enlist Merry Maids of Waltham, Acton, & Burlington. We make it easy to get started by offering free estimates and flexible appointment availability. To learn more or to schedule a consultation, contact us today.
Give the gift of Clean. Click here to give a gift for any occasion!