Reliable Maid Service in Waltham
Professional Maid Services Near You
Base Hours: 2 - 5
Includes: Dusting, Mopping, Vacuuming, Windows
Merry Maids Recommends: Weekly or Bi-Weekly Cleaning
At Merry Maids of Waltham, Acton, & Burlington, we believe that you deserve nothing short of thorough, consistent cleanings. By offering comprehensive maid services, we hope to make it easy to keep your home looking its best. Our company caters to customers in Waltham, Acton, Burlington, Belmont, Weston, Lexington, and beyond. Whether you own a big mansion or a tiny apartment, our team members will take respectful care of your home and your belongings.
Looking for a trustworthy maid service? Reach out to our team members at (781) 285-3726 or contact us online!
More About Our Reputable Maid Cleaning Services
Through the years, our commitment to customer satisfaction has earned us numerous accolades, including multiple Women's Choice Awards for America's Most Recommended Cleaning Services. We're also accredited by the Better Business Bureau.
With a reputation for excellence preceding us, we believe that it's important to take an individualized approach to each and every project. Our bonded and insured professionals will begin by completing an in-depth in-home analysis. After developing a plan appropriate for your needs, our maids will take the steps necessary to leave you consistently satisfied.
If you live in the Waltham, MA area and you want dependable house cleaning services, look no further than Merry Maids of Waltham, Acton, & Burlington.
Benefits of Hiring Merry Maids of Waltham, Acton, & Burlington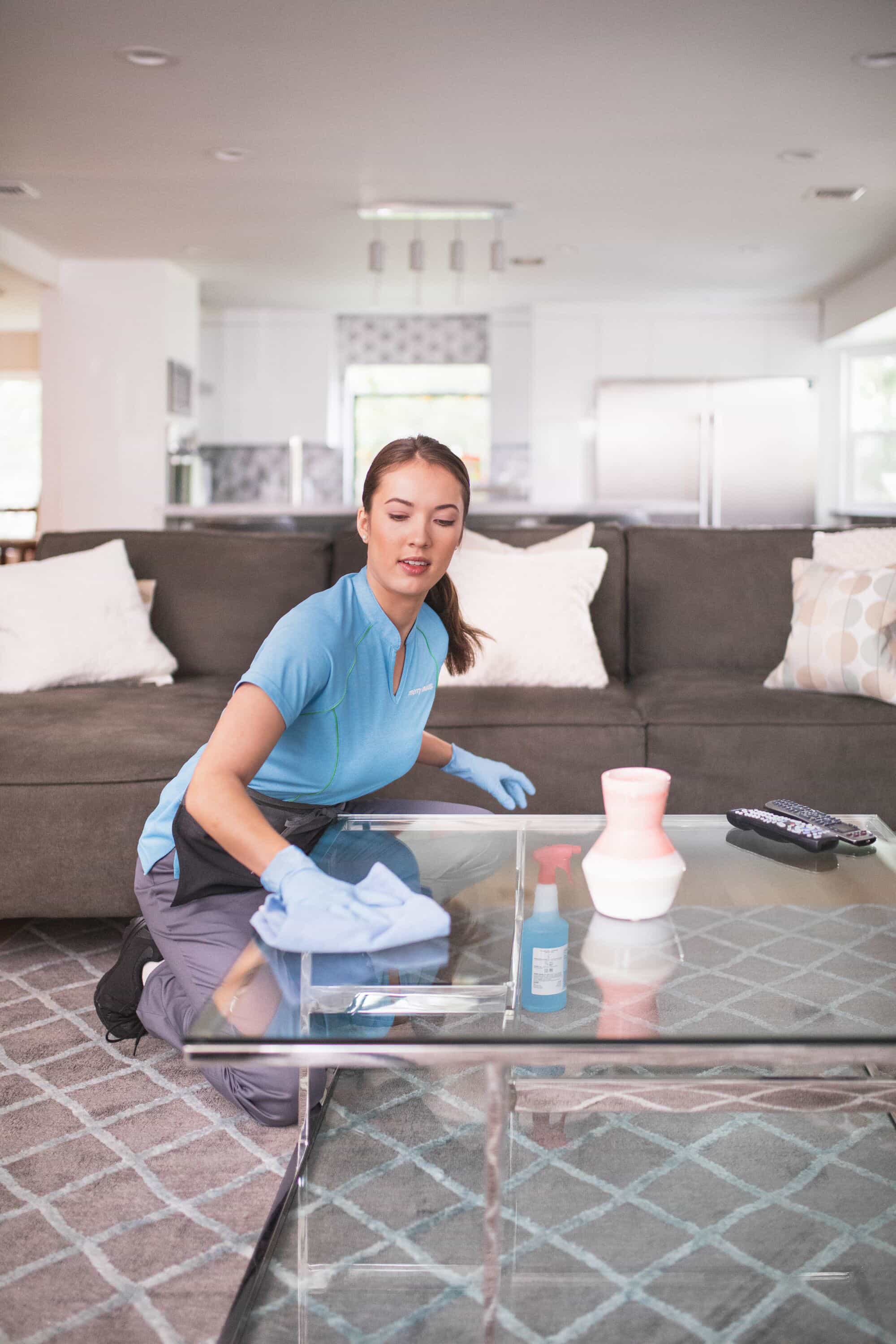 When you call on our experts for keeping your home in tip top shape, you can expect:
Reduced stress as you'll have peace of mind from saving time on cleaning. This will give you more time to, for example, relax after a long day at work, or spend more time on your hobbies and with loved ones!

Having highly trained professionals who know which products are best for specific surfaces take care of your home and get it right the first time

Flexible scheduling - our team members can clean your home weekly, bi-weekly, or monthly depending on your needs

A satisfaction, Worry-Free Guarantee - while we strive to deliver exception results, if you're not satisfied with our services, let us know within 24-hours and we'll make it right - free of charge
come home to more Request Your Free Cleaning Estimate Now!