Apartment Cleaning Service in Mesquite
Cleaning Services for Apartments, Condos, and Rental Properties
If you are tired of coming home to a cluttered and unwelcoming living space, maybe it is time to hire an apartment cleaning specialist. Our cleaning crew can return some relaxation time back into your routine by taking cleaning chores off your plate.
Make a Plan for What Matters to You
One of the services our Mesquite apartment cleaners offer is plan customization. Based on your preferences, we will create a custom cleaning plan that is best suited for your home. If the kitchen space is something you want to clean yourself, our maid cleaners will place extra attention on other areas of the home. If the kitchen is your least favorite room in the house, we can also make it a special focus.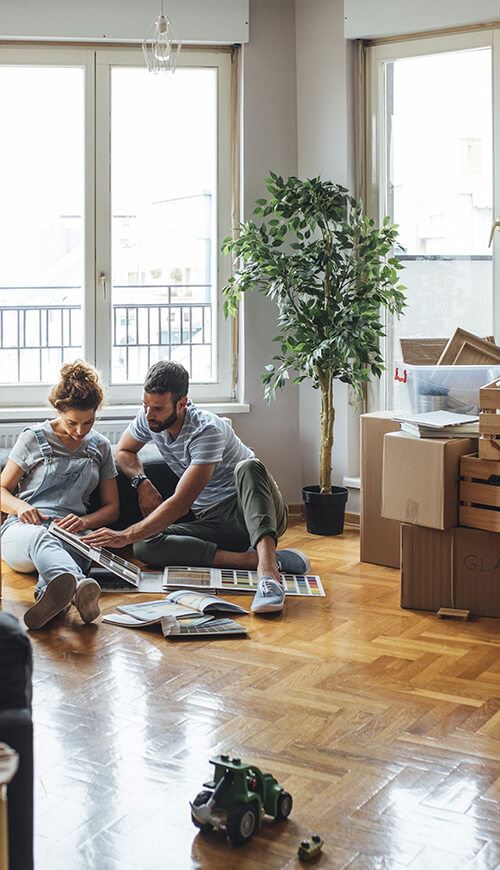 Some of Our Apartment Deep Cleaning Services
Even though apartment spaces can be less square feet than a detached home, we know that there is still plenty of cleaning to be done. We dedicate time to anything you consider a priority.
Our apartment deep cleaning can include:
Vacuuming rooms: Our professionals know how to vacuum in rows and against the nap to bring out all the dirt trapped inside.
Cleaning shelves: Dust often collects here more than any other surface in the home.
Freshening up the bathroom: We can ensure your shower, sink, and counter tops are all scrubbed and rinsed free of grime.
Scrubbing kitchen appliances: If your kitchen tends to get messy, we can make sure your appliances are washed and gleaming.
Cleaning ceiling fans and light fixtures: We can clean anything on the ceiling including fans, fixtures, and areas with dust or cobwebs.
Cleaning walls & baseboards: We can remove dust, dirt and fingerprints from your walls and baseboards.
Cleaning windows: If your windows need cleaning we will perform a streak free cleaning.
Disinfecting the sink: The sink can be one of the dirtiest locations in the entire home and requires special attention for cleaning.
Vacuum furniture: We can vacuum clean couches, cushions, and furniture.
Organizing and cleaning refrigerator: If keeping the refrigerator and freezer clean is a priority, we can clean it inside and out.
Cleaning mirrors & glass: This is a common need for bathroom spaces but can include glass tables as well as decorative mirrors.
Scrubbing the oven and stove: This is usually an area that gets a heavy amount of staining and splashing.
Descaling faucets and shower heads: We can make sure water is flowing freely through your faucet.
Dusting blinds & window sills: These are areas that are easy to overlook but can accumulate lots of dust.
Disinfection: We provide enhanced disinfection as an add-on service as a way to eliminate germs and pathogens on commonly used surfaces.
Professional Services from Apartment Cleaners Near You
Apprehension about letting individuals into your living space is very common among first-time clients. Because your peace of mind is central to our philosophy, our team is made up of professionals who we trust to give you the best experience possible with apartment cleaning services.
Every one of our team members has been:
Professionally Trained
Background-Checked
Bonded
Insured
Contact our apartment cleaners in Mesquite at (972) 218-0082 today.
Base Hours: 2 - 5
Includes: Dusting, Mopping, Vaccuuming, Windows
Merry Maids Recommends: Monthly cleaning