Green House Cleaning Services in Mesquite, Texas
An Eco-Friendly Maid Service Near You!
If you want to phase out chemicals that hurt the environment or harm your health, green cleaning products may be what you're looking for. At Merry Maids of East Dallas, we offer green cleaning services as an alternative to traditional cleaning with an emphasis on safety, health, and ecological sustainability.
Eco Friendly House Cleaning You Can Depend On
When you hire our team of professional house cleaners in Mesquite and opt for eco-friendly cleaning, our team will use a uniquely designed set of products called SaferChoice®.
Green House Cleaning with Eco Friendly Products
SaferChoice® eco-friendly house cleaning products are part of an exclusive category defined by the EPA. Each product must pass a test of criteria including ingredients, performance, packaging, pH levels and more.
Home green cleaning services are available in Mesquite and East Dallas when you call (972) 218-0082.
Why Green Cleaning May Be The Right Choice for You
One of the biggest appeals for green house cleaning services are the health implications. Our SaferChoice® approved eco-friendly products have reduced "VOCs" (volatile organic compounds). VOCs are believed to be a source of irritation and negative reactions in people with health sensitivities. Decreased VOCs in our green products means that people with conditions like allergies or asthma may be spared the kind of discomfort that can occur from other kinds of cleaning chemicals.
Other reasons why eco-friendly cleaning service is popular:
Safe for use around pets and children
Improved air quality in the home
Lower impact on the environment
If you are looking for professional maid services in Mesquite that do not sacrifice quality by using gentler products, our green cleaners in Mesquite may be your best bet.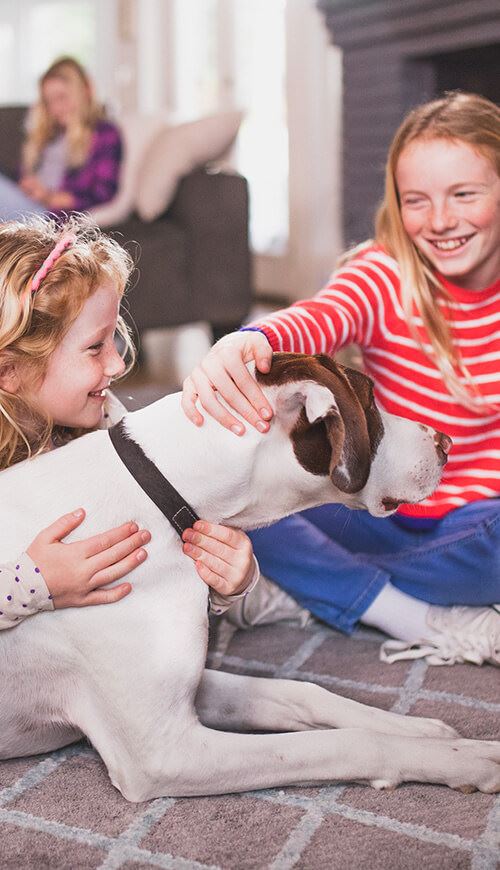 What Are Some of the Safer Choice Criteria from the EPA?
Because we want to provide customers with sustainable and environmentally friendly cleaning options, we offer products that fall within the criteria of the EPA's Safer Choice program. The point of the Safer Choice program is to identify products that minimize ecological and toxicological harm through ingredients that are carefully screened and tested. It may help to understand how the products are screened if it is unclear why they are set apart from other cleaning products. Therefore, we have identified some of the criteria involved and presented them below.
Products labelled "Fragrance Free" must not possess any material with fragrance. Dual function chemicals that are both fragrant and fulfill some other role are not allowed.
Products cannot contain ingredients that are irritating to the eyes or skin.
A product's pH levels must be within a range that is not likely to cause irritation to skin, eyes, or mucous membranes. (Range usually required is 4 - 9.5).
Ingredients that are classified by GHS as sensitizers for skin or the respiratory system are not allowed. (These are usually asthma causing ingredients.)
These rigorous criteria are designed to ensure that Safer Choice products are the safest available and the least likely to produce irritation, health issues or negative environmental impact.
Request an estimate for green cleaning services near you or call us today at (972) 218-0082!
Base Hours: 2 - 5
Includes: Dusting, Mopping, Vacuuming, Windows
Merry Maids Recommends: Weekly or Bi-Weekly Cleaning