Maid Service in East Dallas
Professional Maid Cleaning from a Team You Can Trust
Base Hours: 2 - 5
Includes: Dusting, Mopping, Vaccuuming, Windows
Merry Maids Recommends: Weekly or Bi-Weekly Cleaning
When area residents in Mesquite, TX need a professional to keep their properties clean, they often turn to Merry Maids of East Dallas. We know clean, and we provide individualized maid services throughout the region. You'll expect our very best, so we'll guarantee your satisfaction and work hard to exceed your expectations.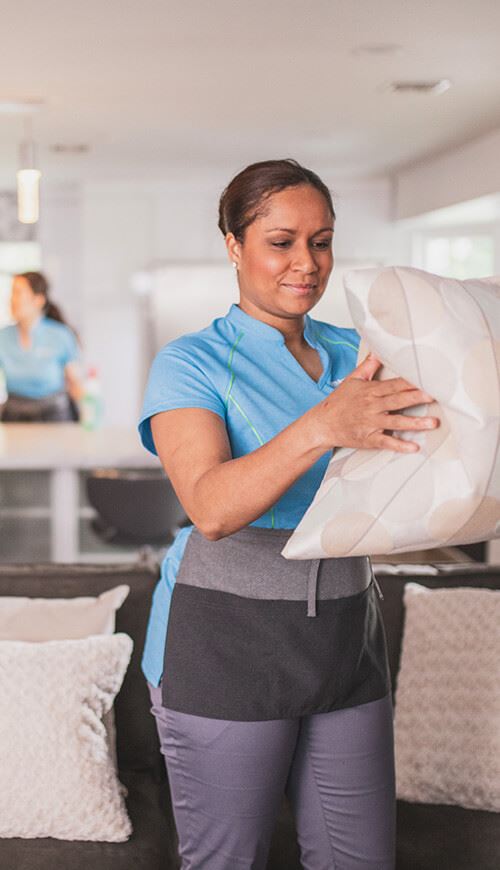 What's Included with Maid Services?
A maid service usually includes the following:
Living room cleaning with vacuuming, dusting, straightening, vacuuming furniture
Kitchen cleaning, including sanitizing sinks and counters, wiping appliances, mopping
Mopping the floor and cleaning the sinks, shower, tub, and toilet in the bathroom
Cleaning the bedroom, including making the bed, vacuuming, dusting, and wiping down blinds
We can handle your after-party cleanup, prepare a newly constructed home for presentation to potential buyers, or clean your apartment after you move out in order to help ensure that you get a full return on your security deposit. Our maid services in Mesquite and Garland are:
Thorough, consistent, and customizable
Available on your schedule
Merry Maids of East Dallas works hard to deliver the best in house cleaning services throughout Mesquite, TX. If you choose our team to clean your property, we'll make sure to go above and beyond to earn your long-term loyalty. If you have any questions about us or you want to schedule an in-home analysis, please call us today.
Give the gift of Clean. Click here to give a gift for any occasion!