Professional House Cleaning Services in Riverview, FL
Experience a Cleaner Home with Merry Maids®
There never seems to be enough time in the day for everything you want to accomplish. After all, keeping a home clean and tidy can sometimes feel like a full-time job. Enter Merry Maids. Our professional cleaning services in Riverview give you back the hours you would have spent on chores and let you spend them doing activities you enjoy with people you love.
When you allow us to tackle your housekeeping to-do list, not only will you have more free time but you'll also have a cleaner, more relaxing environment in which to enjoy it. We'll deliver a clean you can both see and feel. You and your family can rest easy in your spotless haven.
Trusted for Exceptional Service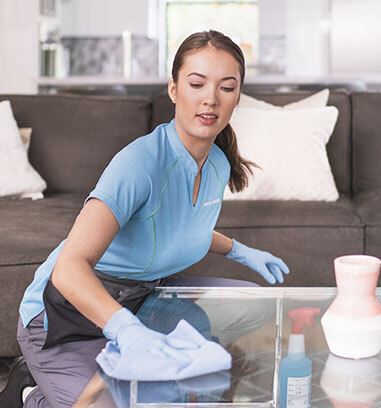 The name Merry Maids has a reputation for outstanding service and a commitment to customer satisfaction. Our cleaning professionals in Riverview deliver that same level of excellence to every customer, leaving behind nothing but a sparkling clean home and a positive experience. In fact, we even offer a worry-free guarantee on our services.
Take back your free time! Call (813) 559-0209 or request an estimate for house cleaning services near you.