Tampa House Cleaning Service
Base Hours: 2 - 5
Includes: Dusting, Mopping, Vacuuming, Windows
Merry Maids Recommends: Weekly or Bi-Weekly Cleaning
Trusted House Cleaners Near You
Imagine coming home to a clean, fresh smelling home after a long day of work. Now imagine that you didn't have to lift a finger, dust a surface, or plug in a single vacuum to get it that way.
At Merry Maids of East Tampa, we understand that our clients lead very busy lives. That's why we set out to make household upkeep easier for them through our local house cleaning services in Brandon, East Tampa and the surrounding area.
Looking for quality house cleaning services near you? Merry Maids of East Tampa can help! Contact us online or call (813) 559-0209 to get started!
Reliable House Cleaning in Tampa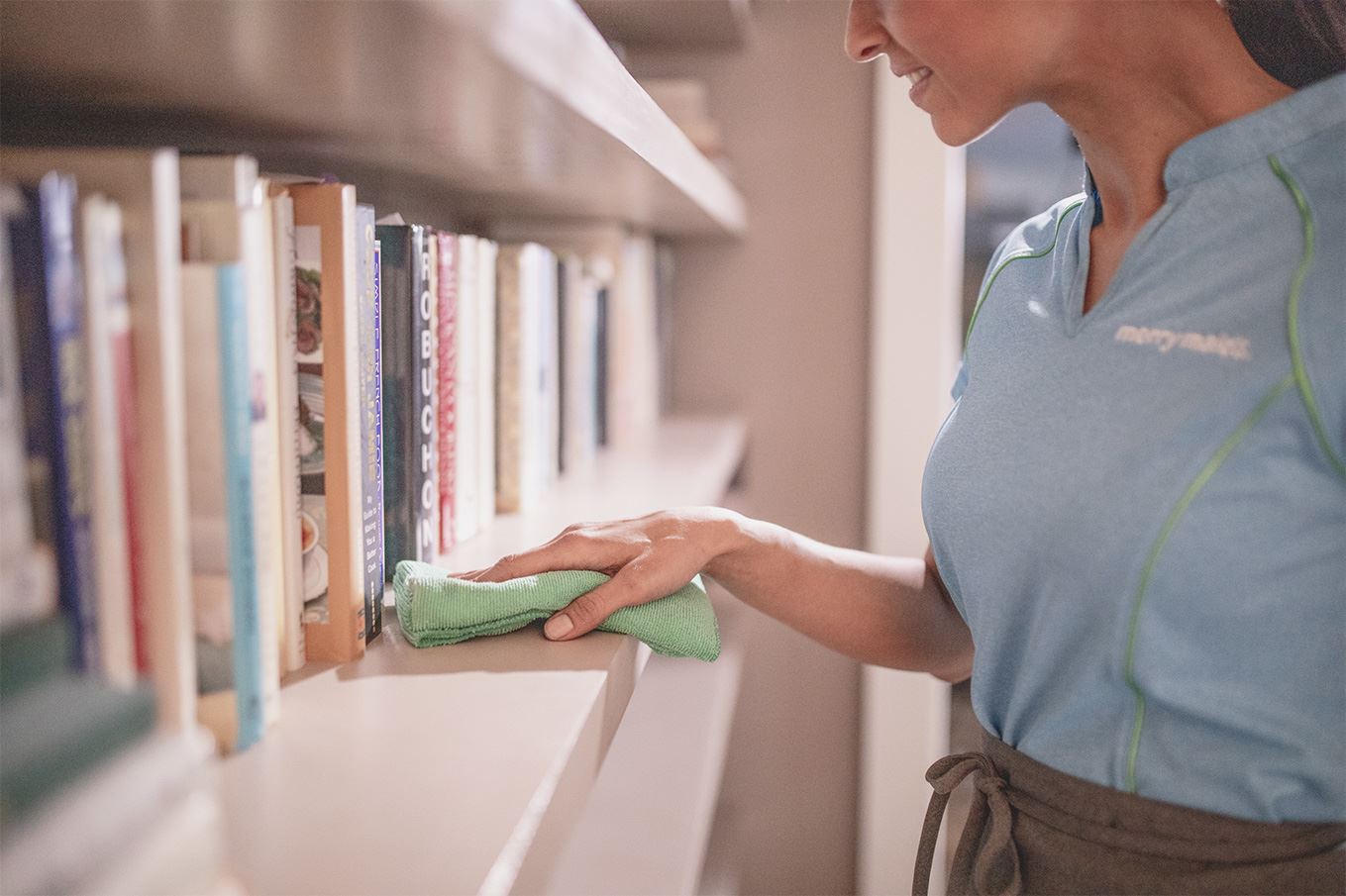 Saving You From After Work Stress
You work hard during the week, and the last thing you want to do is come home and clean. Well thanks to our East Tampa maid service, you don't have to. We're equipped to provide a wide array of deep house cleaning services, including:
Dusting
Sweeping
Mopping
Vacuuming
When you choose our house cleaning service, you gain access to a team of highly skilled professionals armed with the knowledge and tools to tackle even the toughest cleaning challenges. From dusting hard-to-reach corners to sanitizing surfaces, we'll tackle it all. Our meticulous attention to detail guarantees a fresh and hygienic environment for you and your loved ones.
To experience what it means to have your home cleaned by the experts at Merry Maids, call to set up your first appointment for house cleaning near you.
Give the gift of Clean. Click here to give a gift for any occasion!
Is it worth the money to hire professional house cleaners?
Determining if investing in services from Merry Maids of East Tampa is beneficial is a decision that only you can make. However, many of our customers would agree that hiring professionals to help maintain their home has been one of the best decisions that they've ever made.
As professionals, our team has the day-in and day-out experience providing maid services to clean your space with speed and efficiency, leaving you with a sparkly environment! Investing in the expertise of our professional house cleaning services will elevate your home to a new level of cleanliness and comfort.
What will a house cleaning service do that I cannot do myself?
In many cases, it is not that hiring a maid is because you cannot clean well, it is to remove another stressor from your life and to let someone else do the in-depth cleaning that could take you hours to do alone.
We are happy to provide expert house cleaning near you! Schedule your house cleaning service today by calling (813) 559-0209!