Tampa Maid Service
Base Hours: 2 - 5
Includes: Dusting, Mopping, Vacuuming, Windows
Merry Maids Recommends: Weekly or Bi-Weekly Cleaning
Trusted Maid Service Near You
Maid service isn't just for the affluent; Merry Maids of East Tampa is a great choice for busy professionals, students, and anyone else who appreciates a clean home but doesn't have a lot of extra time or the equipment to get it done. We're a local cleaning company serving Valrico and Brandon that's highly rated by the BBB, and we're backed by a national, award-winning brand you can trust for quality and efficiency. We hire only trained and screened maids who are dependable, and we're licensed, bonded, and insured for your protection.
Individualized Maid Services For Your Home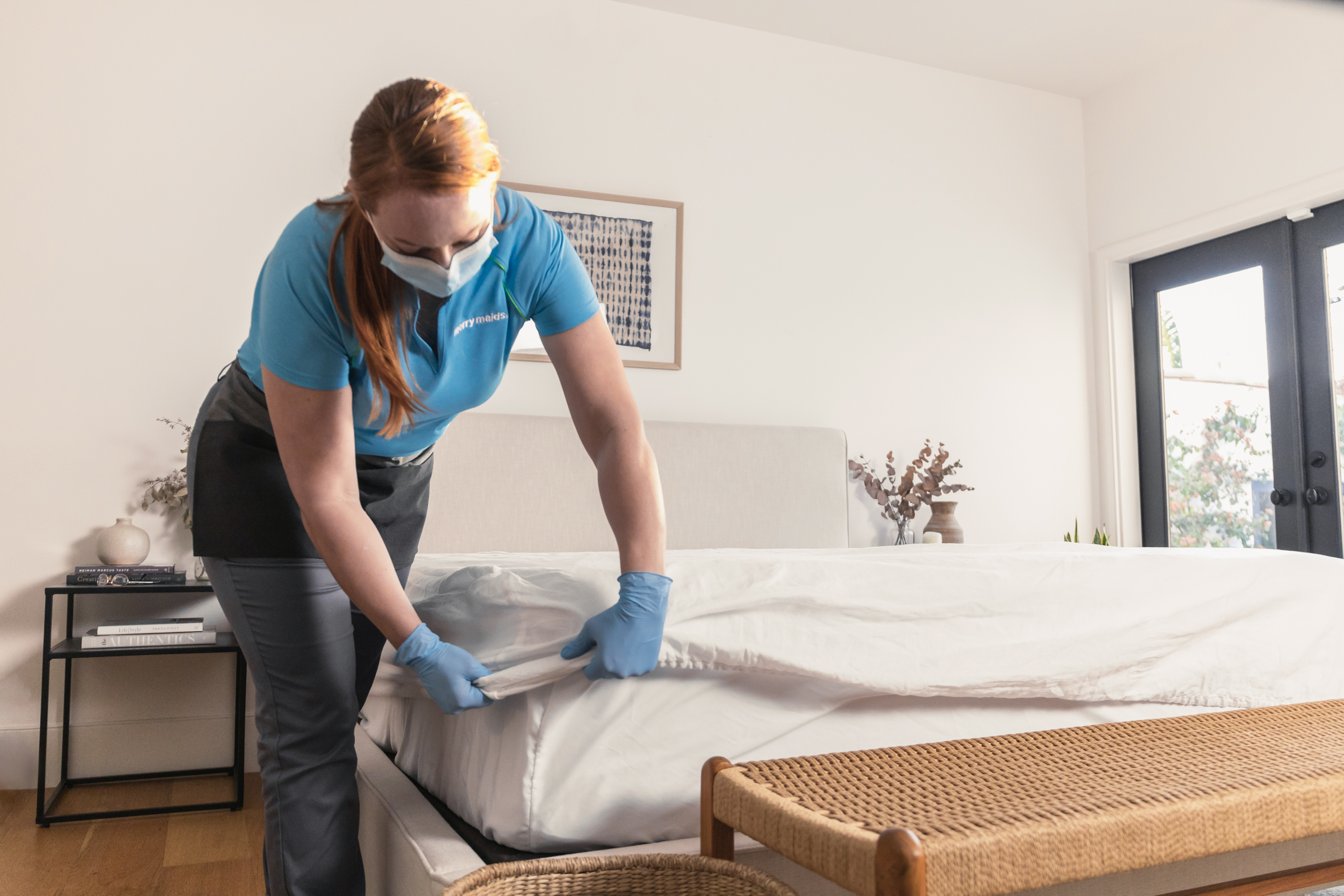 Our goal is to make our client's lives a little easier, and your satisfaction is our main concern. We offer regular and one-time maid services near you that will be tailored to your schedule and requirements. Our recurring home cleaning service includes general house cleaning, kitchen and bath cleaning, and seasonal deep cleaning.
Looking for a professional maid cleaning service? Our team can get the job done right! Contact us online or call (813) 559-0209 to get started!
Experienced Maids in Tampa
Merry Maids has 35 years of experience in the cleaning industry, which is why we have such high standards. In fact, the employees at our location have 40 years of combined cleaning experience altogether. We strive to offer residents the same quality and consistent service that people have come to expect from our national company, and we'll even come out and re-clean if you're not happy with the results.
We're proud to serve the local community in East Tampa, and we'll go out of our way to provide you with detailed maid service that's fast without taking shortcuts. We'll also treat you and your home with respect whenever you interact with our company or employees. We offer related specialty Tampa maid services that include:
When you want a deep-down, thorough clean but you don't have the time to do it yourself, turn to Merry Maids of East Tampa. We offer affordable maid services that residents of Brandon and East Tampa can count on. We're open Monday - Friday, 8am - 5pm.
Contact us at (813) 559-0209 or arrange a free estimate online for maid service today.
come home to more Request Your Free Cleaning Estimate Now!