Move-In & Move-Out Cleaning Services in Mobile, Alabama
Minimize the Stress of Your Next Move with Merry Maids®
Moving can be a challenging experience from beginning to end. There is a jumble of deadlines and services to coordinate. The process is messy enough to leave no time for the physical mess in your home.
Hiring a professional move-out cleaning company like Merry Maids of Mobile is one of the best ways to stay sane during the busyness of moving. We provide convenient, high-quality moving out cleaning services for homes and apartments in Mobile.
Let us simplify your next move. Contact us online or call (251) 272-5515 for make ready cleaning services in Mobile.
Make Ready Cleaning Services for a Wide Range of Clients in Mobile
Homeowners
Realtors
Apartment Renters
Landlords
Property Managers
Tenants
Check Out Client Testimonials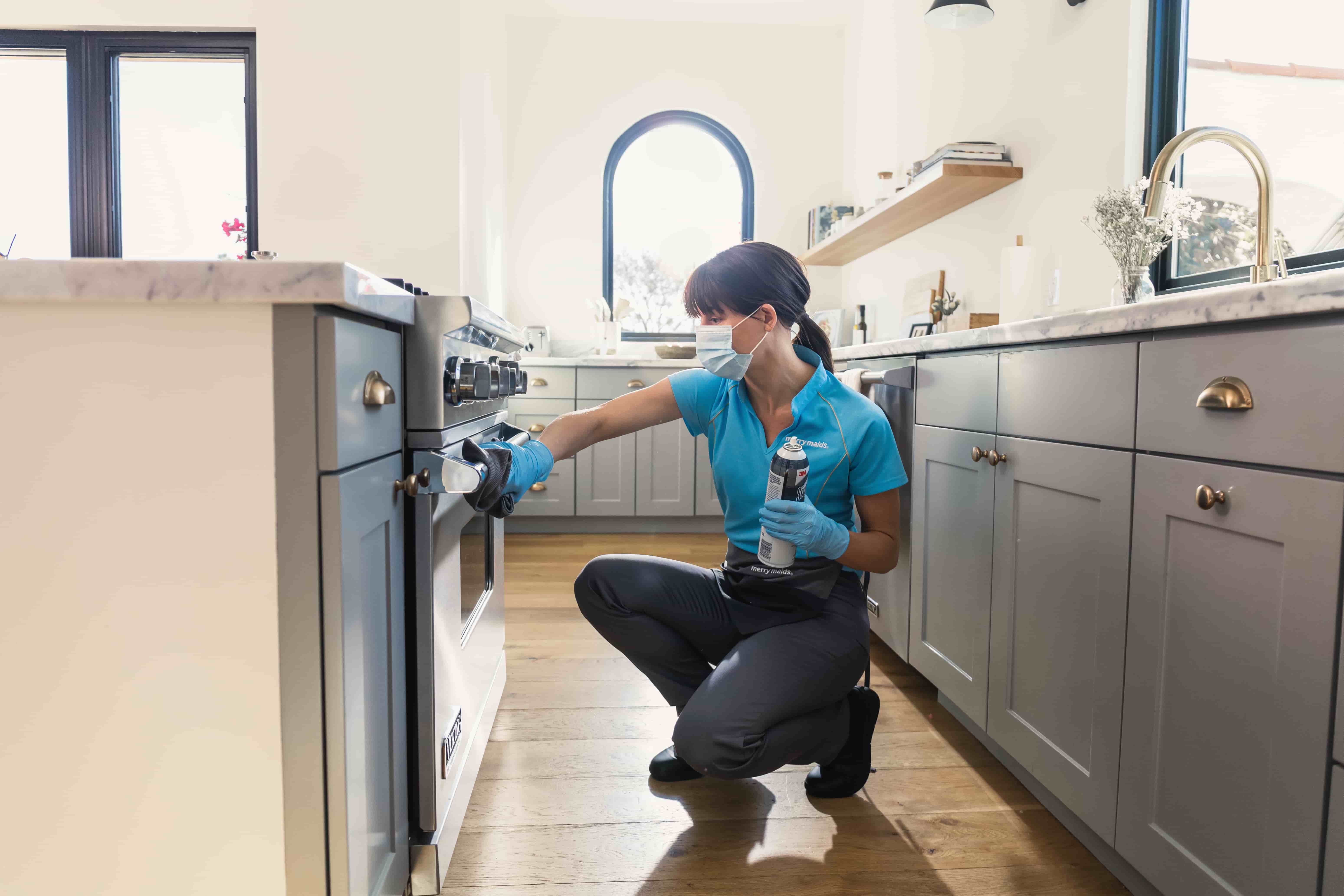 Why Hire Move Out Cleaning Services in Mobile
We would strongly recommend working with a team of professional cleaners during your next move. Often, the reasons our clients hire us will differ, but the end result is always the same—exceptional quality.
Staging Your Home: How you present your home is essential to successfully enticing buyers. We can help ensure every room sparkles and each floor shines.
Meeting Landlord Requirements: If you have a deposit you are trying to reclaim, our team will help return your apartment as near to its original state as possible.
Meeting Deadlines: You may be working with a very limited timeline for your move. If this is the case, we are flexible to come clean your home when needed.
Preserving Reputation: Property managers have the responsibility to keep tenants happy and potential clients interested. We will help you do this through thorough cleaning.
Eliminating Stress: There are too many details to worry about during a move. Hiring a new home cleaning company spares you from just one more stress factor.
Professional Results: Our team uses industry-standard cleaning supplies that provide a deep clean for every room. We also have checklists that ensure no corner is missed.
If you are strained to prepare your home before departing or arriving, our Mobile cleaners will take the problem out of your hands. We will ensure your home is not just vacuumed and dusted, but thoroughly freshened up and rejuvenated. Previous
Schedule our moving cleaning services in Mobile by calling (251) 272-5515. You can also request a free estimate online.
Frequently Asked Questions
Do I need to clean my house before moving out, especially if I have cleaned it myself?
Even if your home appears clean, move-in move-out cleaning can reveal hidden dirt and grime. It guarantees a fresh start in your new space or secures your deposit refund when leaving.
When should I schedule this service?
Timing is key. It's best to book this service after you've packed up your belongings and just before the move-in or move-out date. This ensures that your space is pristine for its new occupants or ready for your departure.
How much does move-in move-out cleaning cost?
The cost of move in move out cleaning services can vary depending on factors such as the size of the property, its condition, and the specific services requested. It is best to contact Merry Maids for a personalized quote based on your requirements!
Base Hours: 2 - 5
Includes: Dusting, Mopping, Vacuuming, Windows
Merry Maids Recommends: Weekly or Bi-Weekly Cleaning