Maid Service in Mobile, Alabama
Reliable Cleaning Services for Your Home
Base Hours: 2 - 5
Includes: Dusting, Mopping, Vacuuming, Windows
Merry Maids Recommends: Weekly or Bi-Weekly Cleaning
Maid Services Near You
In today's busy world, there doesn't seem to be any time to get the house in order. When you've been working long hours and your free time is spent running errands and fulfilling social obligations, the last thing you want to do when you come home is clean.
Leave the cleaning to our maid service. When you hire us for your home cleaning services in Mobile, our team of professionals work with you to create a customized schedule that suits your needs.
Read Reviews from Satisfied Clients!
Call us today at (251) 272-5515 or request an estimate online to get started with your maid cleaning service.
Why Choose Merry Maids of Mobile
At Merry Maids of Mobile, we offer a wide range of maid services to suit your needs. Whether you need weekly or bi-weekly cleaning in Mobile, we can create a customized maid service plan that fits your schedule and your budget.
We use high-quality cleaning products that are safe for your family and pets, and we offer a worry-free guarantee on all of our services to ensure you are satisfied with your cleaning service every time. In addition, we offer a free in-home consultation to assess your specific cleaning needs.
The maid who is assigned to your home will:
Bring our own environmentally friendly cleaning supplies, or use any special cleansers or cleaning devices you require
Respect the off-limits areas of your home
Prepare bedrooms for guests upon request
Do laundry upon request and to your specifications
Perform scheduled cleaning of seasonal rooms, outdoor areas and linens
Provide disinfection services if requested

*Disinfection cleaning is most effective on hard surfaces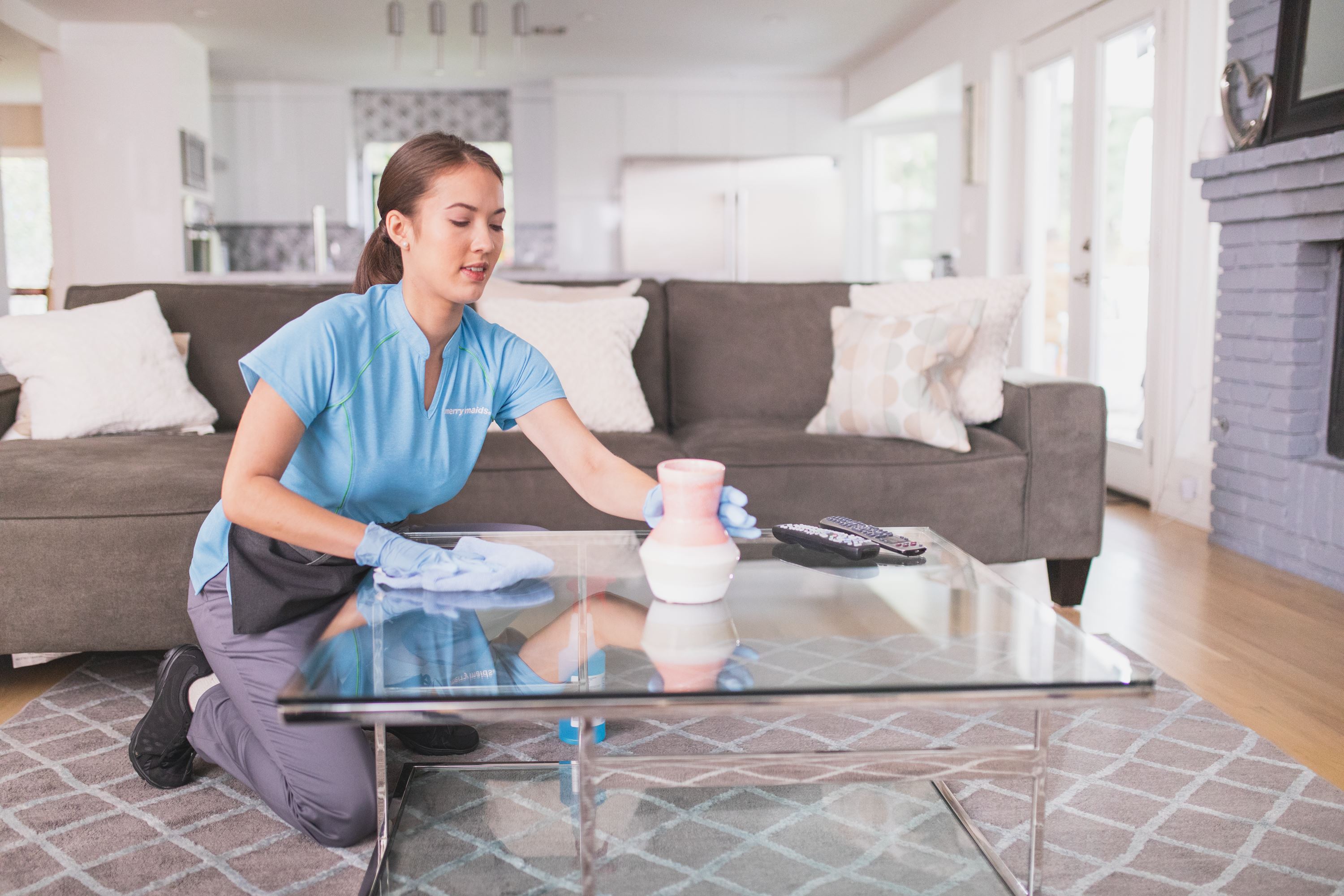 Give us a call today for a first-class home cleaning in Mobile - and come home to a clean, orderly house tomorrow!
For professional maid services in Mobile, reach out to our expert team! You can request a free estimate or call us at (251) 272-5515.
Give the gift of Clean. Click here to give a gift for any occasion!