Professional Maid Service in Poway
Base Hours: 2 - 5
Includes: Dusting, Mopping, Vacuuming, Windows
Merry Maids Recommends: Weekly or Bi-Weekly Cleaning
Maid Services For Your Peace of Mind
How great would it be to come home from a long day at the office to find your floors cleaned, your bathrooms scrubbed, and your surfaces polished? This dream scenario could be yours when you hire Merry Maids of Poway & Rancho Bernardo. As an established maid service provider in Poway & Rancho Bernardo, CA, we help busy people like you maintain their households without having to lift a finger.
Receive your free estimate on professional maid services in Poway & Rancho Bernardo by calling (858) 386-0336 or contacting us online today!
You Deserve a Break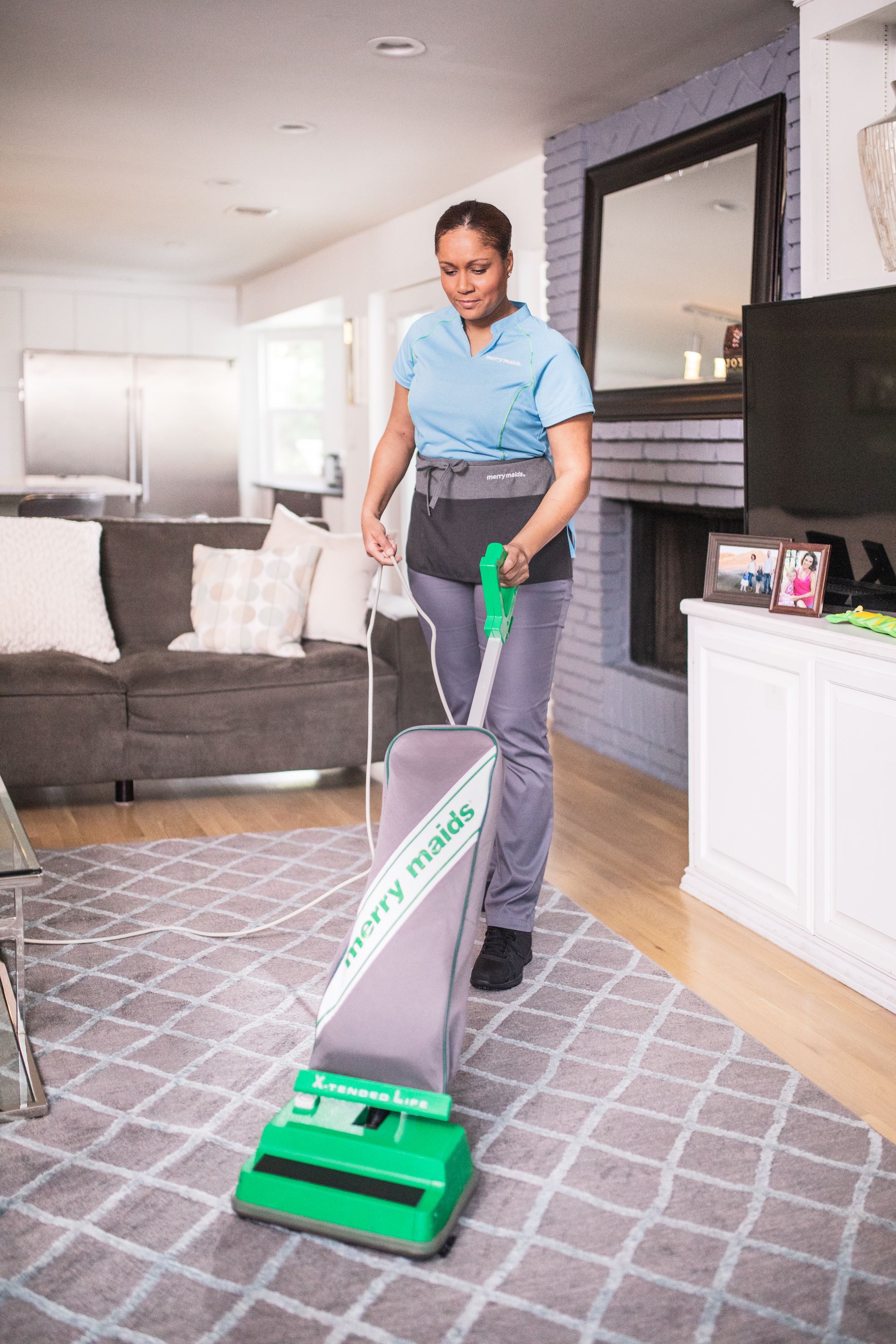 At Merry Maids, our goal is to handle all of your cleaning-related needs. Our maid service is designed to make your life easier and free up the valuable time you'd otherwise spend cleaning. No matter the size or state of your household, we'll get it looking its best in no time. From dusting to vacuuming to polishing your appliances and furniture, we're able and willing to tackle it all.
As a team that proudly offers aWorry-Free guarantee, we're always looking for ways to better accommodate our customers. In every room of your home, you can always expect us to:
Experience the benefits of having your home cleaned by the experts at Merry Maids. Get in touch todayfor more information about our maid service, or to schedule a consultation.
Contact us online or call (858) 386-0336 to request top-quality maid service in Poway & Rancho Bernardo today!
come home to more Request Your Free Cleaning Estimate Now!